DeFi Derivatives Exchange 'Serum' Lists on Top Exchanges Following $660,000 IEO
Following a $660,000 IEO on FTX, Serum has been listed on top exchanges in preparation for its imminent launch.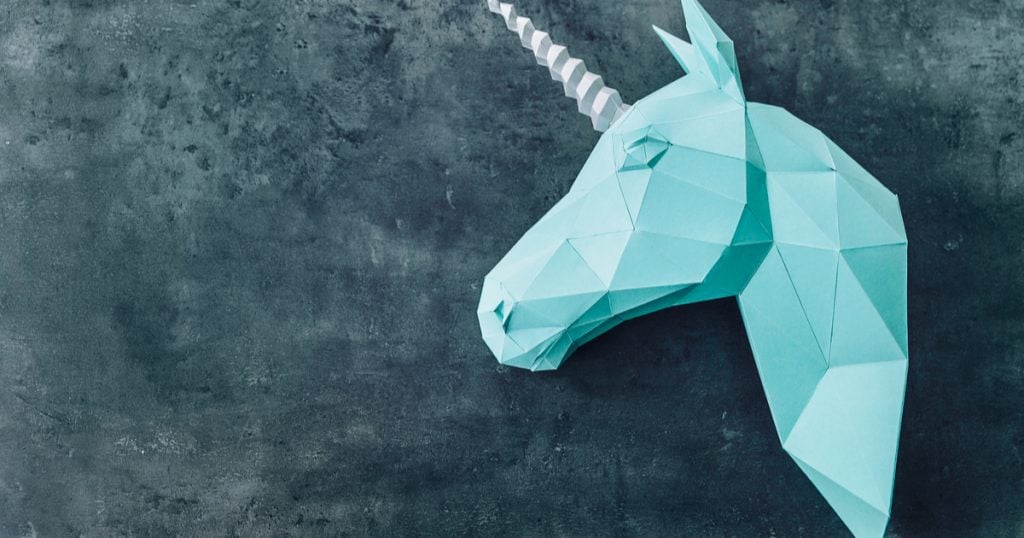 Key Takeaways
Serum, a decentralized exchange, is preparing to handle its first trade this week
The project has listed its SRM token on several exchanges, from Binance to Uniswap
Serum is backed by members of high-profile cryptocurrency organizations like FTX and Compound
Serum, a new crypto derivatives exchange, is preparing to go live. Sam Bankman-Fried, an advisor on the project, says that the DeFi exchange will handle its first trade this week.
1) It's taken a huge effort from dozens of developers, designers, project managers, and community members; but things are coming together:

I'm excited to say that the first trade on the Serum DEX will print this week.@ProjectSerum

— SBF (@SBF_FTX) August 11, 2020
Serum Arrives on the Market
Today's news also coincides with the listing of the Serum token (SRM) on several crypto exchanges. So far, SRM has been listed on FTX, Binance, BitMax, HBTC, Uniswap, Mesa.Eth, Balancer, TomoDEX, and 1Inch.
Serum's brief IEO on the FTX exchange sold the SRM token for $0.11 and raised $660,000 between Aug. 7 and Aug. 11. SRM is now valued at $1.24 on most exchanges.
Though SRM is an Ethereum-based ERC-20 token, the Serum exchange itself is built on a minor blockchain called Solana. The launch of Serum has caused Solana's own token to rise in price from $1.80 to $3.30 over the past week.
Not Ready For General Users
Bankman-Fried says that although Serum is operational, it is not yet a "full product." The team is still connecting GUIs, APIs, and wallets—meaning that anyone who wants to use the platform will have to do so through a command-line interface, for now. That said, it will eventually receive a standard, easy-to-use web interface.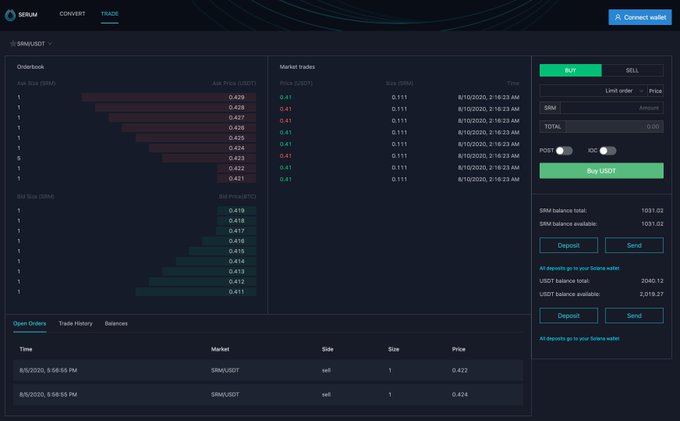 Though there is no official launch date, Bankman-Fried says that the interface will be rolled out over the next few months, along with other features such as cross-chain trading and tokenized assets.
Competing With Other DEXes
Serum aims to provide a derivatives exchange that is more decentralized than its competitors. For example, it aims to do away with centralized oracle data providers, offer cross-chain swaps without a central party, and introduce its own native stablecoin without central backing.
Though Serum claims to be the first fully decentralized derivatives DEX, other platforms arguably have a claim to that title; there are several other DeFi platforms and exchanges on the market today.
However, the fact that Serum's team features members of high-profile crypto projects like Compound and FTX means that it could become a valuable addition to the DeFi ecosystem.