Despite Cardano's Recovery, On-Chain Metrics Suggest ADA Prices Will Deflate
The hype around Cardano's staking rewards continues to fade as on-chain metrics struggle to hold up inflated ADA prices.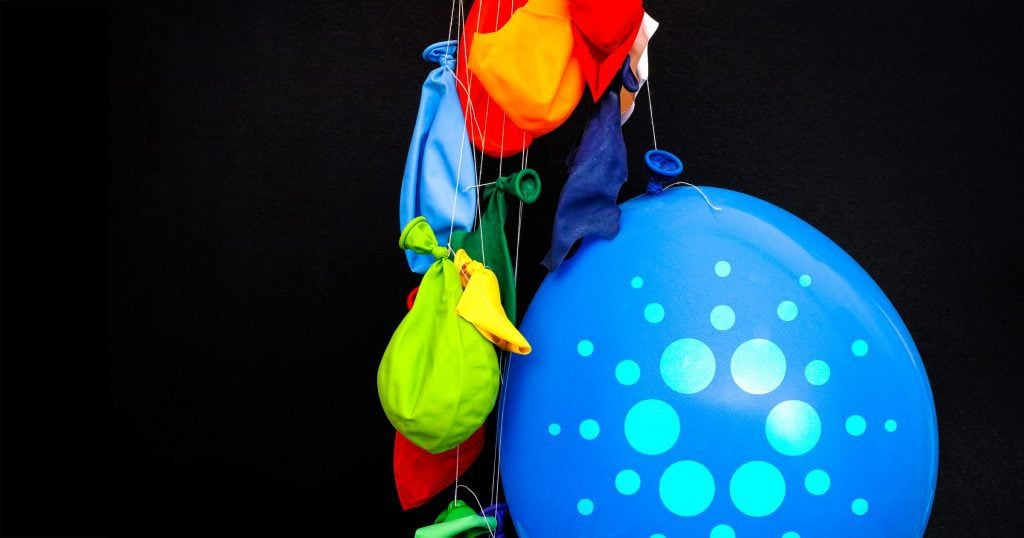 Key Takeaways
Retail investors are losing interest in Cardano after Shelley launched on the project's mainnet
The sudden surge in ADA prices following Shelley was unsustainable, resulting in a 34% downswing after prices hit yearly highs
ADA would likely continue to experience losses if the critical $0.114 support level fails to hold
Even though Cardano surged more than 20% over the past few days, on-chain metrics are pessimistic about near-term prices for ADA.
Continued Sell-Off Following Shelley Upgrade
Cardano's recent price action suggests that Shelley's launch on July 29 served as a "sell the news" event. After Cardano founder Charles Hoskinson revealed that the protocol was finally transitioning to a proof-of-stake consensus algorithm, ADA gained 182%, hitting a yearly high before launch. Following the hardfork, the hype died down, and ADA took a 34% nosedive to a low of $0.102.
Since then, Cardano recovered some of these losses, gaining 22% and settling at $0.124. However, different on-chain metrics show that bulls will face difficulty moving prices any further.
Critical Support Behind Cardano
IntoTheBlock's "In/Out of the Money Around Price" (IOMAP) model estimates that $0.114 plays a key role in Cardano's trend. Transaction history shows that this is the largest supply barrier underneath the so-called "Ethereum killer" that could hold falling prices at bay. Here, over 12,000 addresses had previously purchased more than 2 billion ADA. This area could absorb some of the selling pressure from a fall, preventing Cardano from falling further.
That said, if this support level breaks, then it could be catastrophic for those betting to the upside. The IOMAP cohorts show that the next significant supply level reinforcing ADA's uptrend sits around $0.085. If both were to break, ADA holders should expect their investments to plunge by another 30%.

Despite the grim worst-case scenario, the cryptocurrency market's unpredictability means the bullish outlook cannot be taken out of the question. The IOMAP cohorts model shows that Cardano also faces stiff resistance ahead if there is a major upwards movement. Roughly 8,000 addresses hold 2.9 billion ADA between $0.131 and $0.134, meaning that it will take an enormous amount of buying pressure to send prices higher. Given these numbers, the odds currently favor a pessimistic short-term outlook on ADA.
Network Growth Declines
When looking at Cardano's network growth, the bearish thesis holds. Since late July, the number of new daily ADA addresses has steadily declined. Roughly 25,000 addresses were joining the network on a daily basis around July 30. This number has dropped to 7,000 a day, representing more than a 70% drop.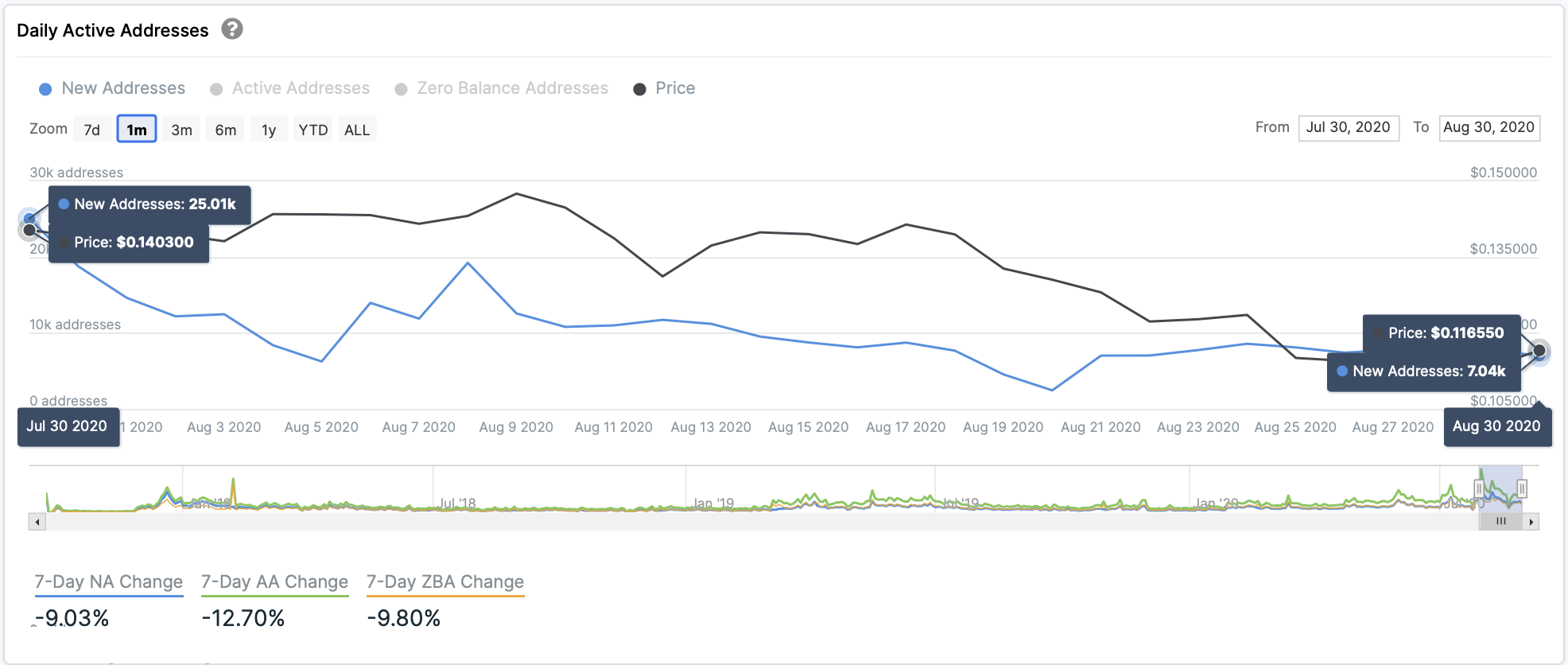 The downward trend in network growth is a red flag for price growth in the near future. Usually, a sustained decline in network growth is a leading indicator of deteriorating prices. The lack of newly-created addresses tends to affect the regular inflow and outflow of tokens in the network, and hence liquidity, so traders beware.
For more key market trends, subscribe to our YouTube channel and get weekly updates from our lead bitcoin analyst Nathan Batchelor.