Despite Lunch with Sun, Buffett Still Denies Bitcoin's Legitimacy
Willy Woo and Justin Sun tried their best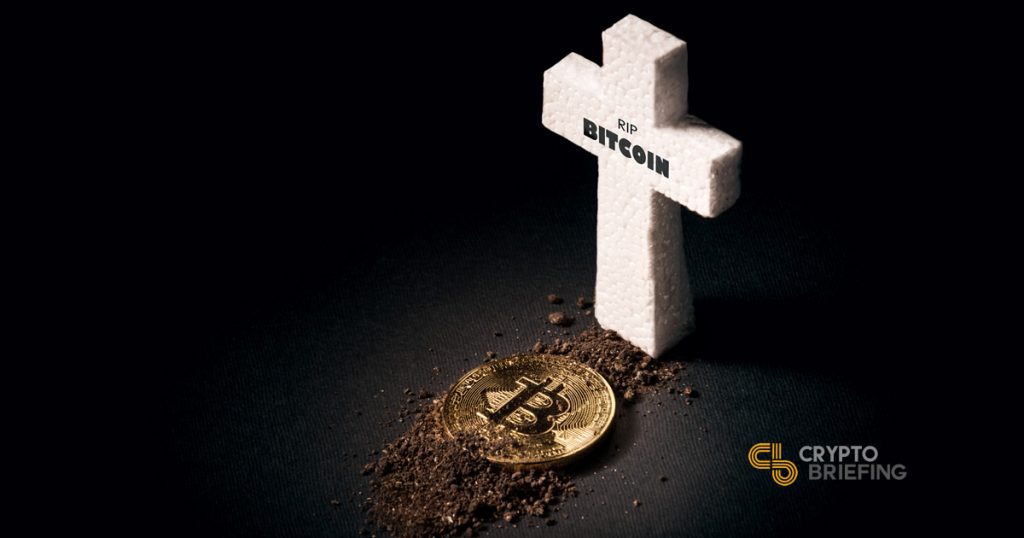 Warren Buffett remains skeptical about cryptocurrencies despite on-chain analytics revealing parabolic growth and industry leaders' best attempts.
Cryptocurrencies Have "Zero" Value, Says Buffett
Justin Sun, the CEO of TRON and BitTorrent, spent $4.6 million in a charity auction to have lunch with the head of Berkshire Hathaway, Warren Buffett.
The main idea behind winning the charity auction was to persuade the legendary investor to reconsider his bearish take on cryptocurrencies.
During the meal, Sun reportedly gave Buffett his first Bitcoin and a smartphone with over 1.9 million TRON tokens, as well as other digital assets, including BitTorrent, WINK, and USDT-TRC20—all projects on the TRON blockchain.
Despite the massive sum of money that Sun spent, it now appears that the effort was in vain.
In a recent interview with CNBC, Buffett described the meet up as a "very friendly exchange of ideas." Buffett explained that Sun was not able to change his perception and affirmed that "cryptocurrencies basically have no value."
"Cryptocurrencies do not produce anything. You can look at your little ledger item for the next 20 years and it says that you have X of this cryptocurrency, or that. It does not reproduce, it does not deliver, it cannot mail you a check, it cannot do anything. And, what you hope is that somebody else comes along and pays you more money for it later on, but then that person has the problem. But, in terms of value, you know zero," said Buffett.
The American business magnate also denied owning any cryptocurrency when asked multiple times about the tokens that Sun gave him and asserted that he will never own any. According to Buffett, cryptocurrencies were invented to make it easier to "move around a fair amount of money illegally."
Although the sage of Omaha remains skeptical about the future of cryptocurrencies, there are others who seem overwhelmingly bullish.
Mass Adoption Is Happening "Now"
On-chain analyst Willy Woo, recently stated that Bitcoin is going through exponential growth.
Due to human nature's instinct to look at "things in a linear stance," it is difficult to understand what the flagship cryptocurrency is doing outside of this perspective.
"If you were to look at where we are on the adoption curve, we are at 1% of the world population holding this asset class. And, if you look at the rate in which that is growing, which is 2x every year… and 4x on a bull market. If you run those numbers, we are going to have half of the world using [cryptocurrencies] within the next seven years," said Woo.
While it is unknown what the future holds for cryptocurrencies, Woo maintains that mass adoption is happening now based on on-chain data. Only time will tell whether cryptos will triumph or fail as a speculative bubble.