Despite Network Outage, IOTA Investors Continue to "HODL"
IOTA investors adamant about their holdings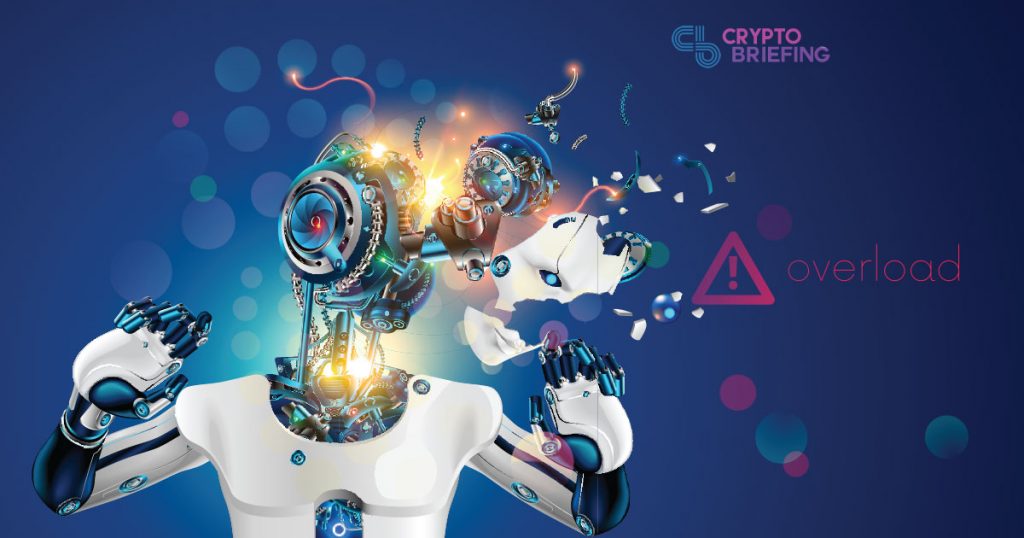 IOTA recently had to shut down its network due to an attack on its official wallet, Trinity. Despite the significance of the outage, a recent poll suggests that investors will not sell their holdings once the network is reinstated.
IOTA Holders Remain Positive
On Feb. 13, the IOTA Foundation was obligated to turn off the Coordinator, a system that checkpoints valid transactions, following a vulnerability exploit in its Trinity wallet.
Thus far, ten victims have been identified and the losses are estimated to be between $300,000 and $1.2 million worth of IOTA.
Due to the network outage, nobody can send or receive IOTA at the moment. Nevertheless, investors do not seem bothered about this fact.
Julian Hosp, co-founder of Cake DeFi and I-Unlimited, conducted a Twitter poll asking IOTA holders whether they plan to sell or hold their tokens once the network is back online. Out of the 1,610 respondents, 67.5% percent said they will continue to hold their tokens while only 32.5% showed their intent to sell.
For those holding #IOTA, waiting to be able to move funds, are you planning to sell or hodl your IOTA once the network opens for value Tx again?

— Dr. Julian Hosp (@julianhosp) February 20, 2020
A Twitter user under the pseudonym C4chaos affirmed that he will remain a "HODLer" and is currently waiting to move his tokens through the "seed migration tool." He insisted that if IOTA is able to resolve this issue he would likely become a "perma bull" and buy more tokens in the event of a sell-off.
Along the same lines, another Twitter user said that "sellers are already gone, because they could've sold their IOTA at the exchanges." He believes that those who kept their funds in the Trinity wallet are long-term investors and will continue to hold their tokens until their investments flourish.
Although IOTA holders appear positive, there is a high probability of a sell-off after the network is reinstated, according to Hosp.
A look at IOTA's price chart could give a better idea of where this cryptocurrency could go if the selling pressure behind it increases.
Strong Support Ahead
Based on its 12-hour chart, IOTA is sitting on top of a significant support level presented by the 100-twelve-hour moving average (MA). If investors indeed rush to exchanges to sell their holdings once the network is back online, this hurdle could break pushing the price of this cryptocurrency down.
A candlestick close below the 100-twelve-hour MA suggests a move to the 200-twelve-hour MA, which could prevent the price of IOTA from a steeper decline. This support barrier is currently sitting at $0.23.
If the 200-twelve-hour MA fails to contain the fall, market participants could panic sell their tokens sending the price to $0.20 or $0.15.
Nevertheless, if the 100-twelve-hour MA continues to hold, the bearish outlook could be invalidated. A spike in buy orders could take IOTA to test the resistance given by the 50-twelve-hour MA. Breaking above this level could send this crypto further up to test the recent yearly high of $0.37.
It is worth noting that this is not the first time that the IOTA network has been halted. In December 2019, it was briefly shut down for 15 hours due to technical issues rather than a security threat. Following the incident, IOTA's price appreciated over 16% .
Now, it remains to be seen how market participants will react once the network is fully functional.