Digital Artist Bags $900,000 From Banksy Style NFTs
An NFT artist is selling digital collectibles that resemble the work of the world's most famous street artist. However, signs suggest that they could be an impersonator.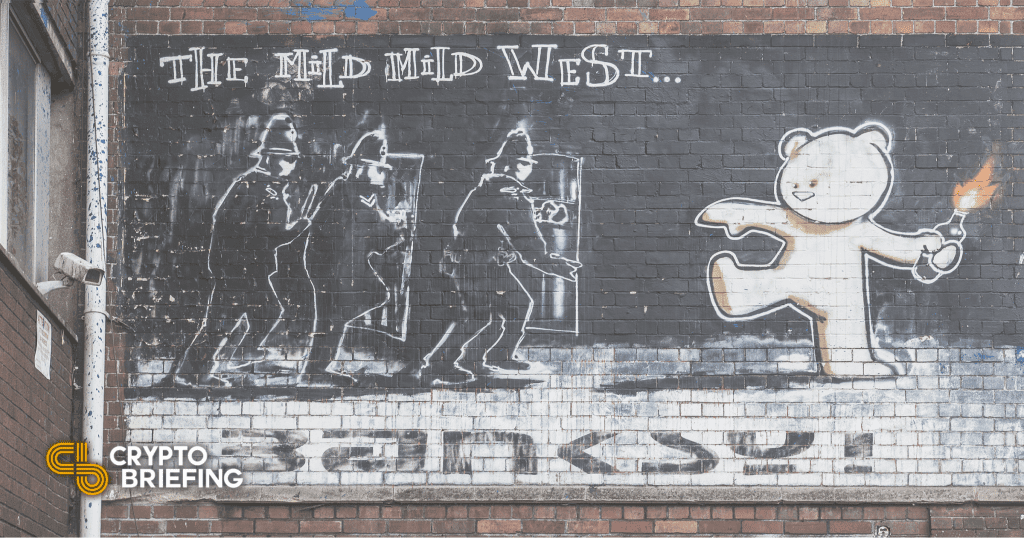 Key Takeaways
A digital artist has made over 447 ETH from selling NFTs depicting a similar style to Banksy.
The artist is using the moniker "Pest Supply" and appears to have donated some profits from the sales to Save The Children.
Several clues suggest that the artist is an impersonator. OpenSea has also removed their listings.
Either Banksy has joined the NFT bandwagon, or someone is attempting to emulate his work.
Banksy Style NFTs For Sale
Someone is selling a series of NFTs that bear a close resemblance to Banksy.
They began listing artwork under the pseudonym "Pest Supply" on the NFT marketplace OpenSea yesterday. Banksy runs a not-for-profit company called Pest Control, which acts as an official authenticator for his artwork.
One piece in the collection featured an art canvas with the phrase "I can't believe you morons actually buy this NFT shit."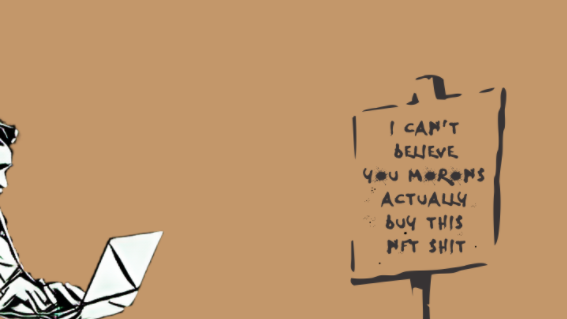 Word of the listings soon spread to Twitter, with some speculating whether the artist was the real Banksy or not.
However, one sharp-eyed user with the Twitter name @defibull2 pointed out that an address associated with Pest Supply's address had been selling other NFTs and Ethereum Name Service tokens on OpenSea.
They found the addresses using Etherscan. If Banksy was to move on-chain, they argued, it's fairly unlikely that he'd also start flipping other art and ENS names for a profit.
https://twitter.com/defibull2/status/1362675498275471362?s=20
The address they used is currently sitting on 17.8 ETH, but it shows a series of transactions for 429.5 ETH to a new address. With ETH crossing $2,000 earlier today, the total is worth the equivalent of around $900,000.
Artist Makes Donations
When suspicions of the artist's links to Banksy arose, OpenSea removed their listing.
Pest Supply then started listing their work on Rarible.
According to the listing, proceeds from one of the pieces, called "Save The Children Red Edition," will be donated to humanitarian aid group Save The Children.
The artist's Rarible bio also appears to show a series of confirmed transactions to Save The Children's cryptocurrency donation page (the charity accepts donations in ETH, BTC, and other digital currencies).
Etherscan shows a transaction for 5.8 ETH from Pest Supply's address to an address matching one of Save The Children's, according to a screenshot they shared.
Banksy has been known for his support of charitable causes, last year funding a boat to rescue migrants in the Mediterranean. He also donated a piece to the NHS.
Banksy, Street Art Legend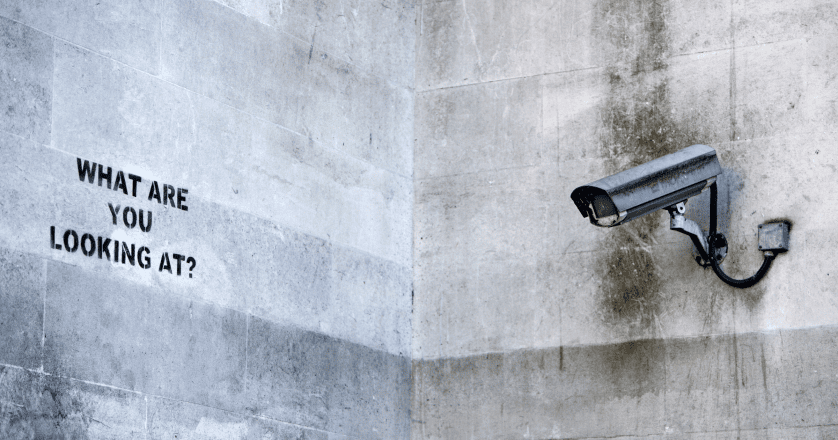 The street artist is arguably best known for his satirical political style commentary, which has been a central theme to his work since the 90s. He started out by painting street art in Bristol, where he's thought to reside today.
His unique style propelled him to international fame and has helped many of his pieces fetch valuations in the millions of dollars. Banksy's true identity has never been confirmed and remains a mystery.
In 2016, a five-month investigation led journalist Craig Williams to conclude that Banksy could be a group of artists led by Robert del Naja, frontman of the Bristolian trip-hop band Massive Attack.
Banksy is also renowned for his sometimes-shocking stunts. In 2018, he set up one of his pieces to pass through a shredder just after it had sold in an auction at world-famous Sotheby's. It went for around $1.4 million.
So Banksy put a video on Instagram and deleted it almost immediately about the whole shredder in the painting. I screen recorded it for anyone who missed it! pic.twitter.com/uryPvP21ge

— Zoe Smith (@zoelouisesmithx) October 6, 2018
In 2013, he memorably arranged a New York street stall to sell original canvasses of his work for only $60 to launch a month-long residency in the city.
Nonetheless, signs suggest that Pest Supply is unlikely to be the real Banksy. Along with the links to the Save The Children donations, their Rarible bio reads:
"not here, not there, not everywhere.

Blocked by decentralized OpenSea as they have no idea who Elaine Sturtevant is and know nothing about art history.

This is art history in making.

"Laugh now, but one day no-one will be in charge.""
Elaine Sturtevant was an American artist who found international acclaim for her renditions of other artists' work, which may be a hint that Pest Supply is aiming for a similar legacy.
On top of that, neither Banksy's official website nor Instagram page gives any indication that he's been involved with Pest Supply's art sale.
Disclosure: At the time of writing, the author of this feature owned ETH, among a number of other cryptocurrencies.