No Longer A Distant Dream, Bitcoin $10,000 'Likely' To Happen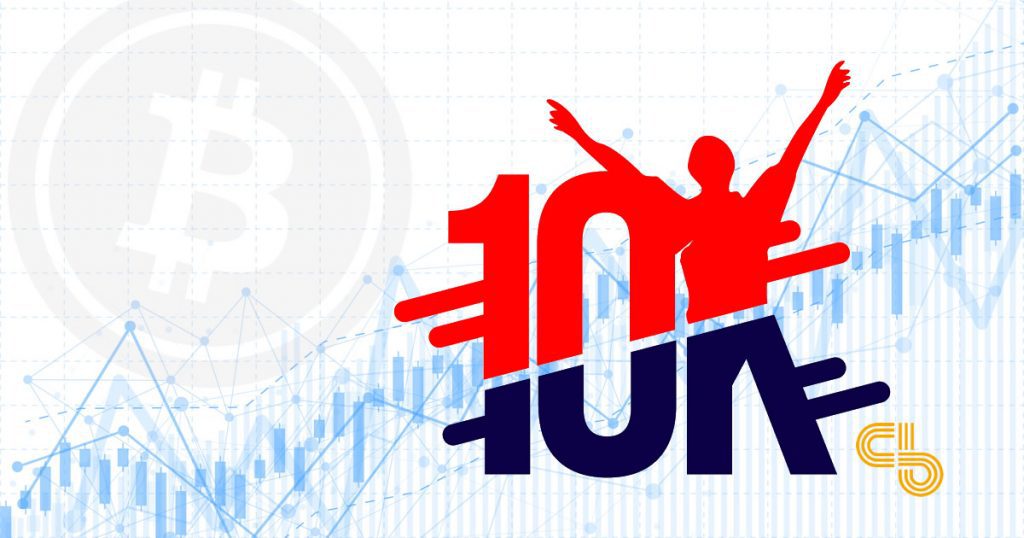 Bitcoin's recent surge caught the crypto community with its pants down. The BTC price increased by 20% over the past week, from $6700 last Tuesday to $8,100 today; a cool $24bn increase in its total value.
Whilst jubilation has returned to the market, the question on everyone's lips is whether Bitcoin can take it to the next level? Can BTC push past the $10,000 barrier?
This is a good bet according to Mati Greenspan, the senior analyst at eToro. As someone who studies markets for a living, Greenspan explained to Crypto Briefing that the present enthusiasm and optimism among traders might tip BTC over the edge. "There's a lot of excitement in the crypto market at the moment", said Greenspan. "And what we're seeing is a flight to quality".
---
Bitcoin $10,000 No Longer A Pipe Dream
It's not news to say Bitcoin's year has been a turbulent one. BTC was just on the cusp of pushing past $3,000 for the first time in July last year and everyone remembers it almost touching the $20,000 mark. Despite high hopes for continual price increases, so far 2018 has only brought bad news for bitcoin's price.
Starting January at $14,000, Bitcoin fell to $6,100 by the start of February. Although it regained some of its value and pushed back across the $10,000 mark, this was only temporary. By the end of March, BTC plunged below $8,000; with temperatures increasing outside as spring turned into summer(in the Northern Hemisphere anyway), bitcoin was freezing up and investors going elsewhere. At the end of June, Bitcoin hit its lowest point this year: falling below $6,000.
Bitcoin has been the main beneficiary of the recent bull market. Other cryptocurrencies in the top-ten, the likes ether, EOS, and XRP have more or less flatlined over the past week.
Greenspan pointed out that this is likely because Bitcoin is not normally subjected to the internal divisions that characterise other crypto projects. Being the first cryptocurrency; one with no singular point of authority and a relatively small total supply means its value is determined by different market forces. "The crypto market can be a bit tribal at times. There are often debates about which ones [cryptocurrencies] are better," Greenspan said. "Bitcoin is by far the most established crypto asset [and] it's the most used."
Rarity is something that normally increases value and Bitcoin is no exception. The only downside is that if Bitcoin's price continues to show high levels of volatility, it is unlikely to be used as a safe store of value. In bear markets, like the one that has (hopefully) just finished, investors are likely to put capital into assets with a stable price.
Bitcoin $10,000 would be very welcome in the crypto sphere, but for a long-term future, Bitcoin needs to demonstrate a bit more price stability.
This author is invested in BTC and ETH, which are mentioned in this article.