Dogecoin Spikes 1,120%, Avoids Correction as On-Chain Volume Skyrockets
Following a 1,100% bull rally, Dogecoin's price seems to have paused before rising further.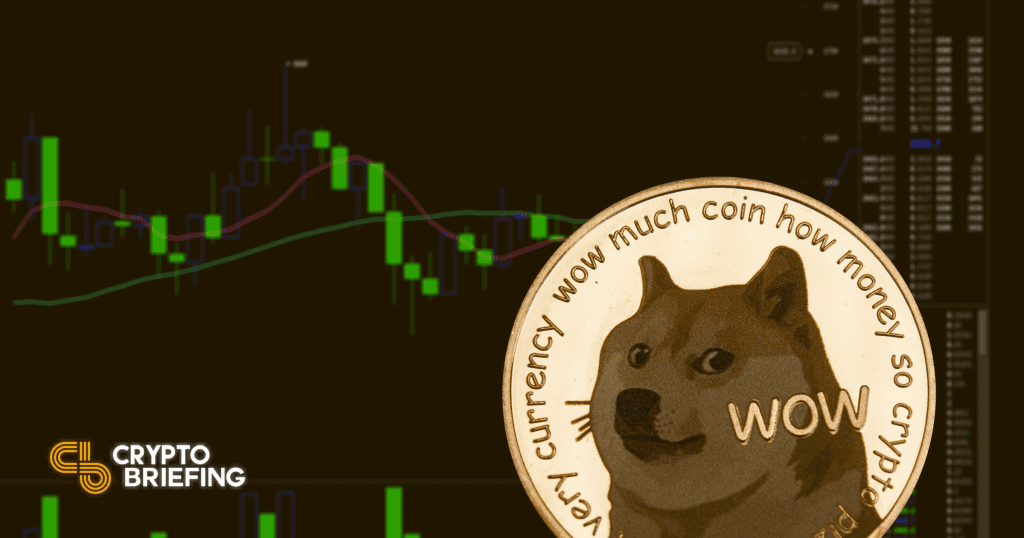 Key Takeaways
Dogecoin is up more than 1,100% in the past 24 hours, rising to a new all-time high of $0.089.
Following Robinhood's ban of DOGE trading, investors grew concerned that its price was bound for a steep correction. 
Technical indicators show ambiguity while on-chain volume continues rising. 
Dogecoin stole the crypto spotlight following an impressive bull rally to new all-time highs. Although some trading platforms are trying to tame its volatility, DOGE could be primed for further gains.
Dogecoin Catches up With GameStop
Retail traders led by Reddit's r/wallstreetbets community took Wall Street by surprise after successfully cornering hedge funds out of their GameStop shorts. As GME's market value skyrocketed by a whopping 2,500% since the beginning of the year, bears were forced to close their positions, incurring over $5 billion in losses.
Regulators quickly stepped in to avoid further liquidations by encouraging trading platforms to ban trades of GME altogether and impose strict restrictions.
Given the decentralized nature of the cryptocurrency market, FTX listed the viral stock for trading.
However, the liquidity shock that GME had suffered was significant enough to trigger a 78% correction that crushed late-comers.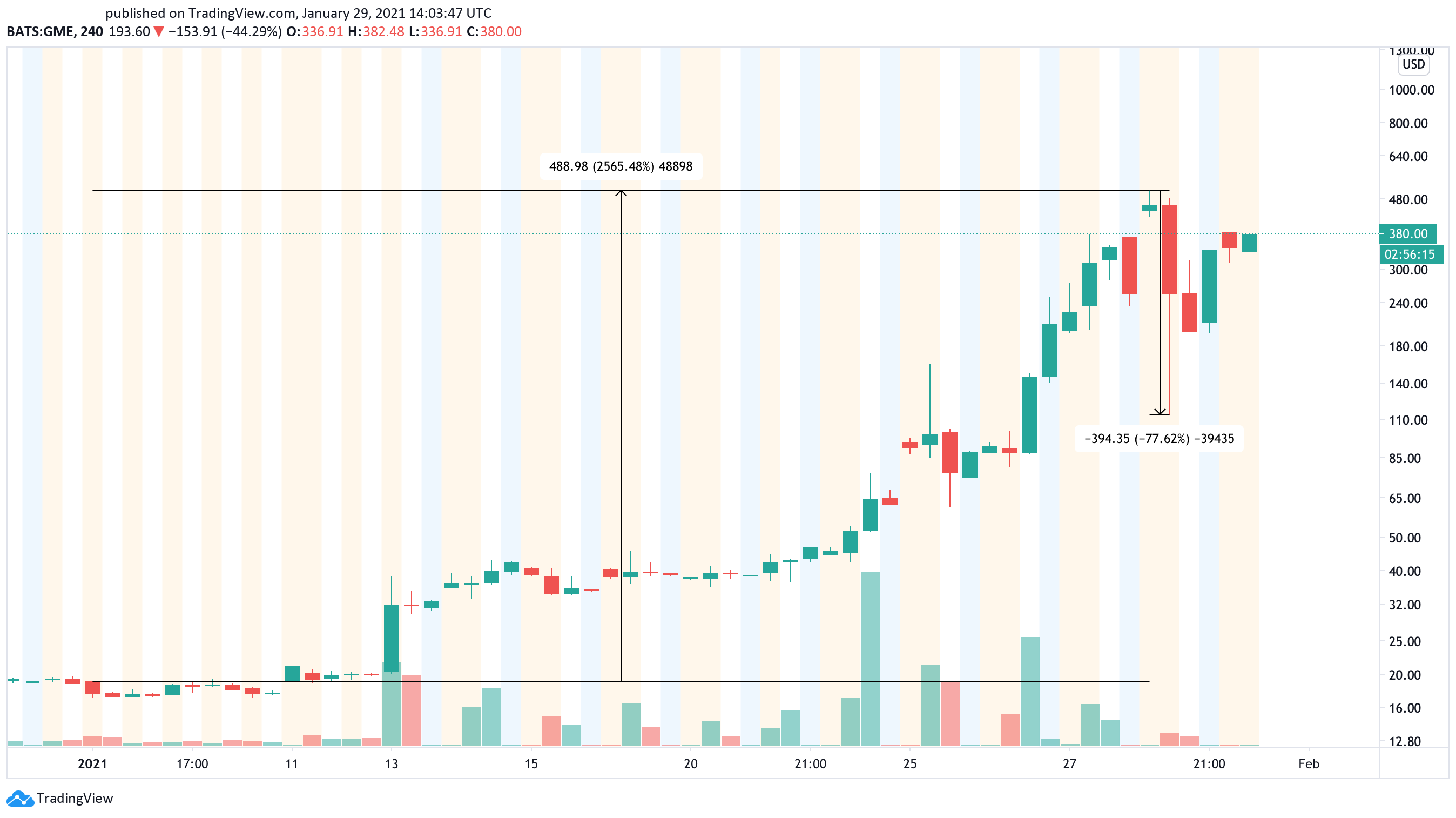 While market participants turned their attention towards GameStop, Dogecoin entered a bull rally that was reportedly triggered by a r/wallstreetbets copycat subreddit dubbed SatoshiStreetBets.
It's likely that a tweet from a major WSB-themed Twitter account contributed to the price spike. The idea behind the pump was for DOGE to mimic GME's price action and provide an opportunity for cryptocurrency enthusiasts to profit massively.
The significant spike in buying pressure allowed this altcoin to surge by more than 1,120% within 24 hours. As Dogecoin reached a new all-time high of $0.089, the Tom Demark (TD) Sequential indicator flashed a sell signal on the hourly chart that was later validated by a 60% downswing.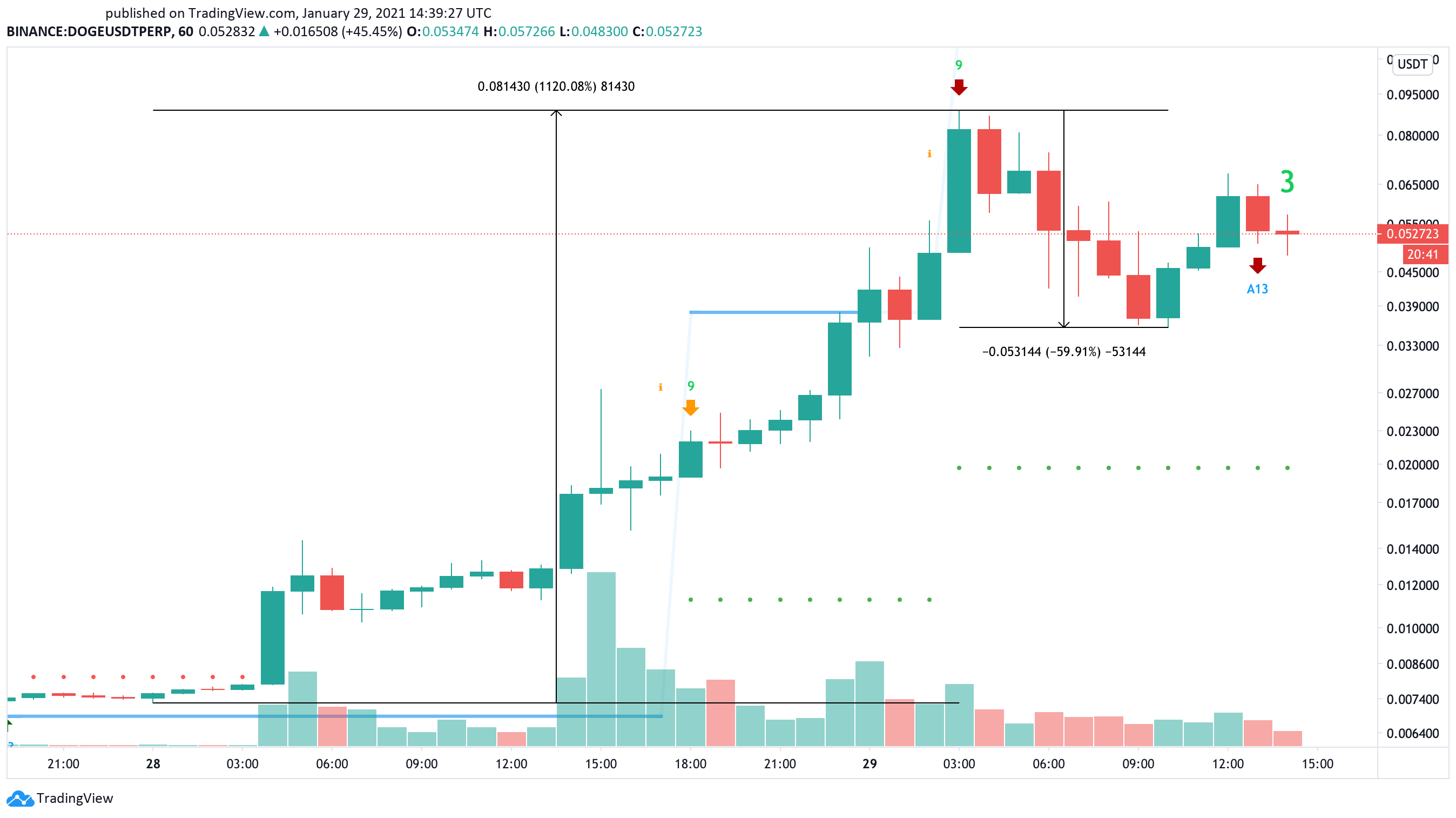 Now that Robinhood has restricted users from trading DOGE and other cryptocurrencies, investors wonder whether its price is bound for further losses.
On-Chain Volume Continues Rising
Dogecoin seems neutral from a technical perspective.
The parabolic stop and reverse, or "SAR," moved above this altcoin's price within the 1-hour chart. Such market behavior indicates that the uptrend reached exhaustion and a new corrective period could kick-off.
Nonetheless, the SuperTrend indicator remains on the positive side. As it sits around the $0.036 support level, it suggests there is more room to go up. Only a spike in downward pressure that pushes DOGE below this price hurdle will create the conditions for a steeper correction.
If this were to happen, Dogecoin might dive towards the next significant interest area at $0.020.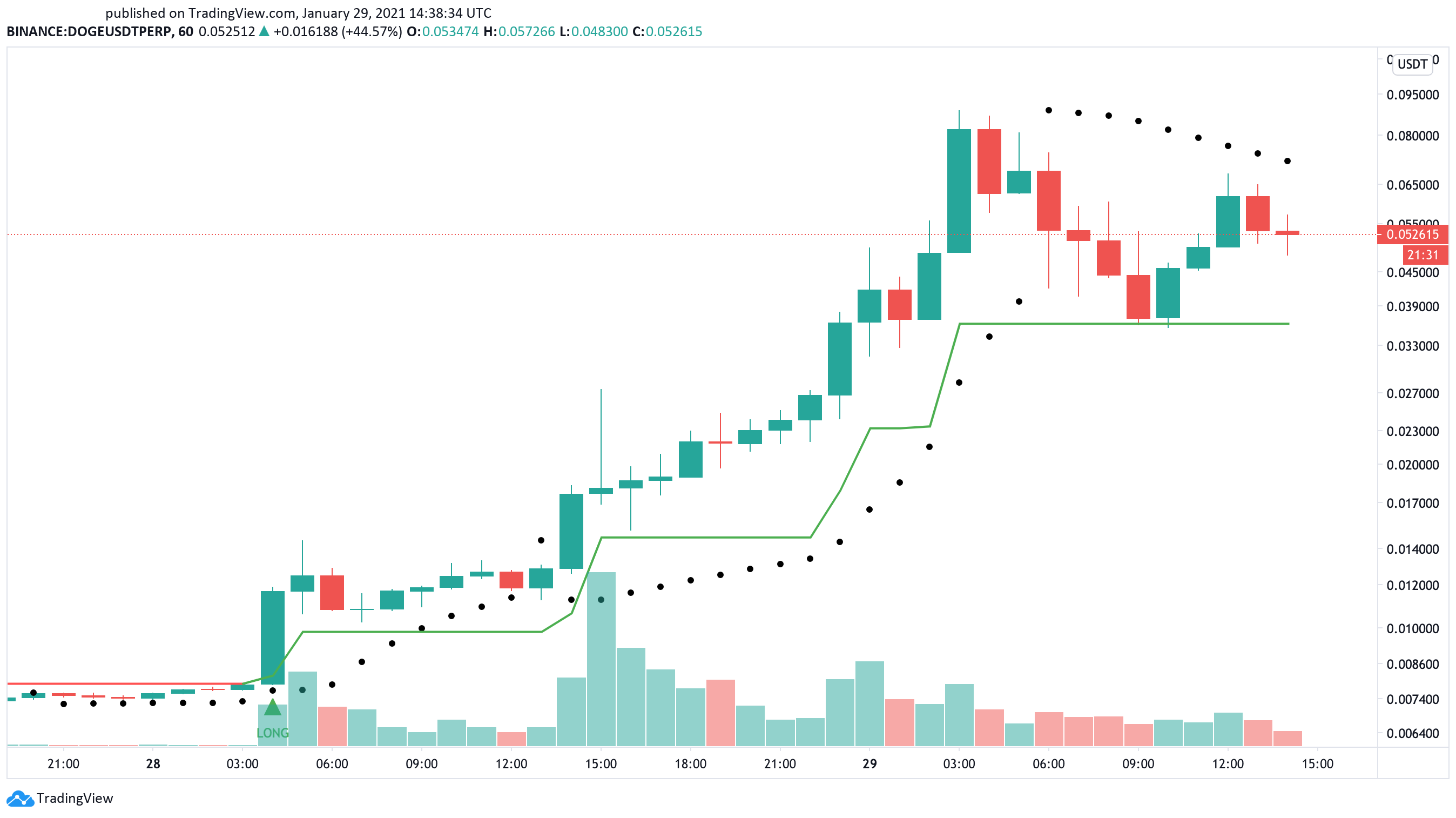 It is worth noting that on-chain volume continues rising steadily despite the recent price slump. While Dogecoin's market value dropped to the $0.036 support level and briefly recovered, on-chain volume continued surging to surpass $37.60 billion.
This sort of bullish divergence between price and on-chain volume suggests DOGE is primed to advance further.

If Dogecoin manages to slice through the $0.071 resistance barrier, it will likely retest the recent peak of $0.089. Moving past this hurdle could trigger FOMO among market participants, pushing prices towards $0.14 or higher.
Disclosure: At the time of writing, this author held Bitcoin and Ethereum.
For more key market trends, subscribe to our YouTube channel and get weekly updates from our lead bitcoin analyst Nathan Batchelor.