Melvin Capital Closes Short, Tokenized GME Volatile on FTX
In the latest twist to the GameStop saga, Melvin Capital has announced it has closed its GME position. Stocks briefly plummeted 30% on FTX and have been shaky since markets opened.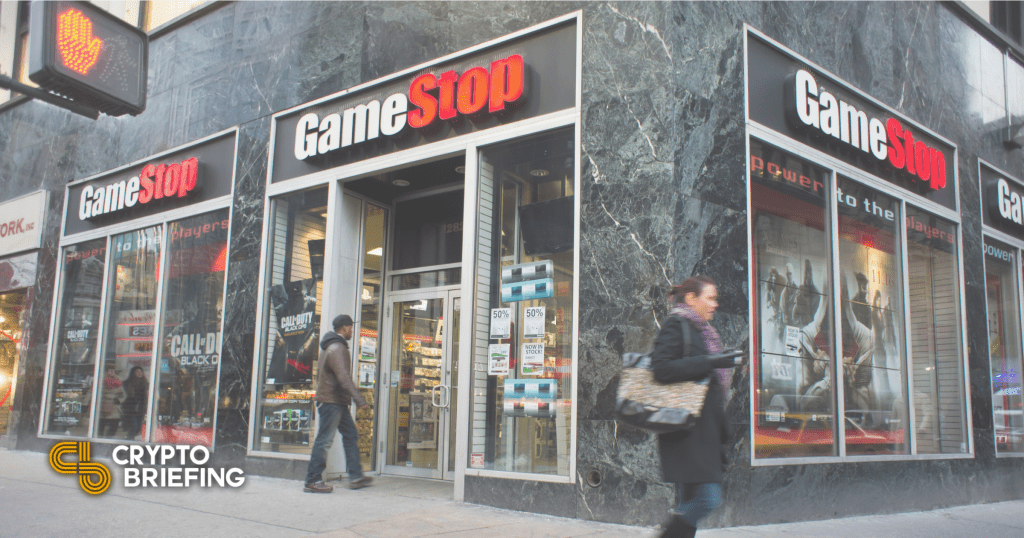 Key Takeaways
FTX has listed tokenized stocks and futures for GameStop as a result of the asset's wild rise in the stock markets.
Melvin Capital announced that it had closed its position on GME this morning. Tokenized GME stocks took a 30% hit and still look shaky.
GME closed at $148 yesterday, as a result of a short squeeze organised by a group of Reddit users.
GME has been volatile on FTX today. The popular exchange is facilitating trading on tokenized stocks and futures.
GameStop Plummets on Short Close
The biggest story on the markets this week just took another turn.
Tokenized GME stocks and futures plummeted on the news that Melvin Capital has closed its short position on GME. Tokenized stocks on FTX dropped from $355 to $188 as the news broke. They made a recovery just as the markets opened, trading at $251 at press time.
Futures are also down from a high of $350 to $210, a 35% drop.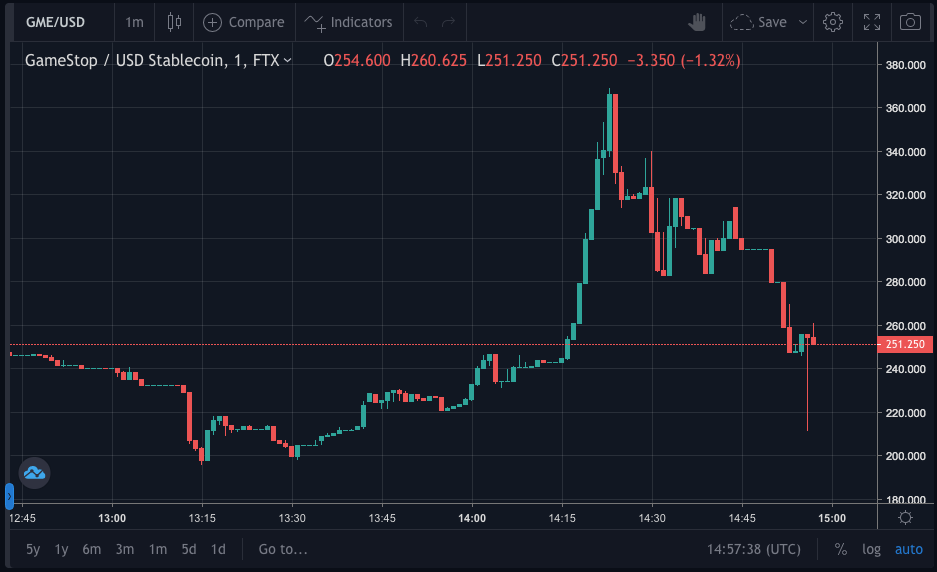 Source: FTX
Earlier this morning, CNBC broke the news that Melvin Capital had closed its short position on GME, suffering substantial losses.
BREAKING: Melvin Capital closes out of its GameStop position $GME@andrewrsorkin reports: pic.twitter.com/5dx65M7zIP

— Squawk Box (@SquawkCNBC) January 27, 2021
This week, it was announced that the firm would receive a bailout to the tune of $2.75 billion from Citadel and Point72 in response to the market action affecting GameStop stocks.
The GameStop Saga
The Wall Street firm was among the biggest participants in a short bet placed on GME.
Earlier this month, the stock soared 50% on the news that Chewy founder Ryan Cohen and two associates had been appointed to the company's board. The price surge led Melvin Capital and other big institutional players to take short positions on GME.
The hedge firm's moves were identified by a group of Reddit users on the subreddit /r/wallstreetbets, who colluded to organize a short squeeze by pumping the price of GME. The markets hit a frenzy yesterday as GME saw a 92% gain, closing the day at $147.98.
The market action was widely reported in mainstream media. Meanwhile, Elon Musk and Chamath Palihapitiya helped fuel the flames on Twitter.
One Reddit user going by the name RADIO02118 posted a memorable "open letter to CNBC" yesterday. "We want to see the loss porn," his note concluded.
Tokenized Stock Tanks on FTX
Before the New York Stock Exchange opened, GME surged premarket, hitting a high of $365.42.
FTX, a cryptocurrency derivatives exchange run by Sam Bankman-Fried, listed futures and tokenized stocks for the asset due to the wild market action. FTX has been known for listing products like this in the past; recently, it listed Airbnb before the company went live on Nasdaq.
Trading on GME's tokenized stocks hit a high of $355, while futures peaked at $350.
But when CNBC announced that Melvin Capital had thrown in the towel by closing their position, prices heavily dropped.
"We hope that over time 'stocks' can become a mature asset class so serious investors can participate in," a tweet from FTX read.
Galaxy Digital founder Mike Novogratz also took to Twitter to discuss the events today, stating that the short squeeze was "a giant endorsement of DeFi."
1)This GME squeeze is deeper than a squeeze. its a large group of people saying they don't want Citadel preying on their orders from RH, they don't want IPO's being allocated to insiders, they don't like a system geared to the already rich.This is a giant endorsement of DEFI.

— Mike Novogratz (@novogratz) January 27, 2021
The New York Stock Exchange is now open. Based on the latest activity, it could be another eventful day for GameStop, and the Reddit army behind the drama.