FTX Traders Double Money as Airbnb Stock Soars
Trading for an Airbnb derivative contract opened on FTX on Wednesday, starting at $60. A frenzy during yesterday's IPO has now put many traders in substantial profit.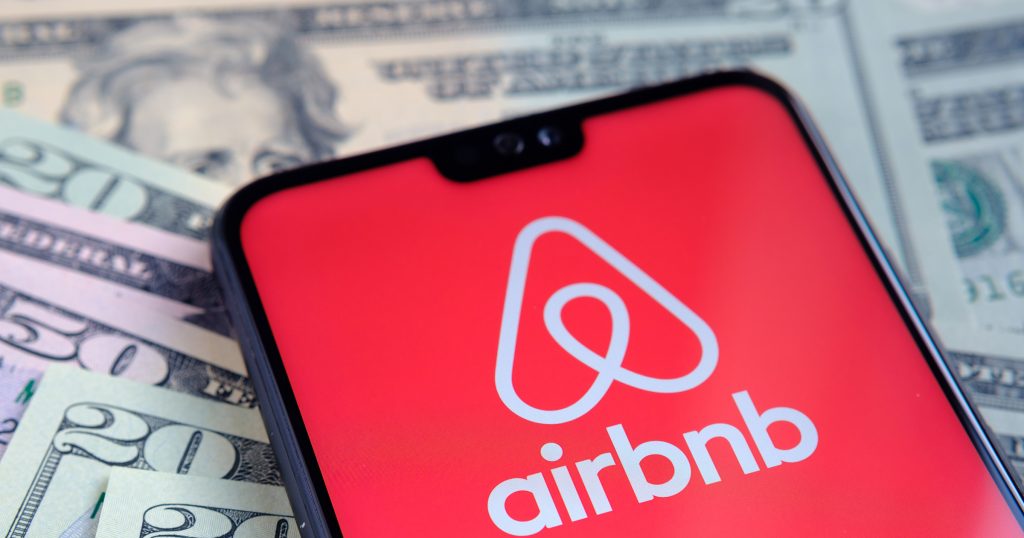 FTX traders who bought Airbnb stock before NASDAQ listed the rental platform have just won big on their bet.
Frontrunners Bet Big on Airbnb
The online rental marketplace went live as a derivative contract on the exchange on Wednesday, a day before the company's Initial Public Offering.
The value of the stocks has since soared following the company's highly anticipated IPO.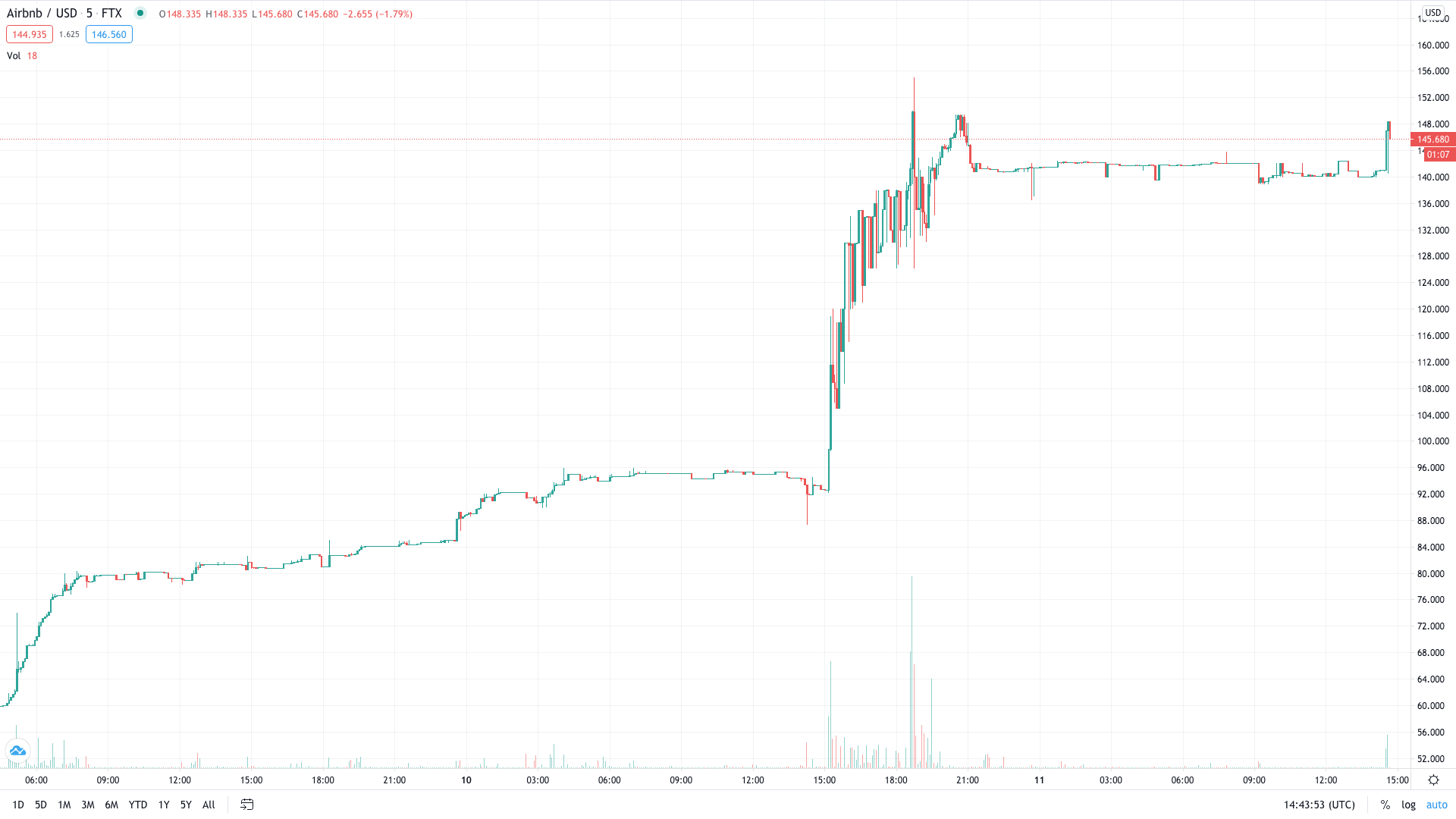 Source: TradingView
FTX CEO Sam Bankman-Fried shared news of the listing on Wednesday, pointing out that it went live ahead of Nasdaq. FTX, which is known for derivatives trading, has built a strong reputation for its innovative work in the cryptocurrency space.
Earlier this year, the platform listed Facebook and Netflix, among others. Its daily trading volume is currently around $2 billion.
The Airbnb derivatives opened at $60 on FTX — around the price it was expected to open at in the IPO. The contracts were designed to perform in line with Airbnb stock's market cap at the end of its first public trading day.
The ABNB share price was listed for $68 in the IPO, but trading opened at $146, putting its market cap at a massive $86.5 billion.
Airbnb opens at $146, more than doubling the $68/share price set for its IPO. https://t.co/hX2b2AudmR pic.twitter.com/L1JnulnOLP

— CNBC (@CNBC) December 10, 2020
After the first public trading day, the derivatives on FTX became Fractional Stocks contracts.
The price surge means that anyone who bought early on FTX has more than doubled their money in less than 48 hours.
ABNB is currently trading at $147 on Nasdaq.