Dogecoin Clone Turns to Vitalik Buterin for Coin Burn
The copycat coin "Shiba Token" has deposited half of its supply into Buterin's wallet.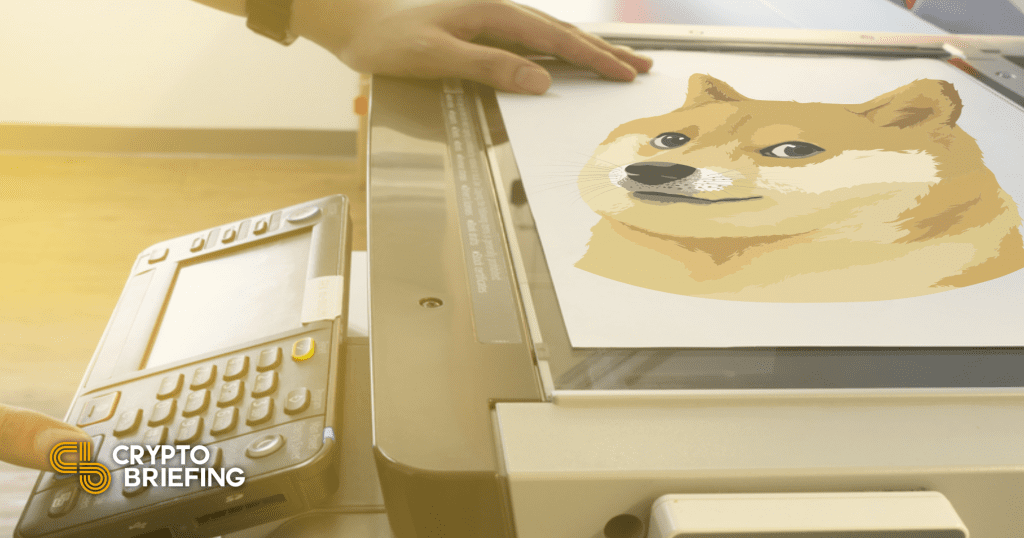 Key Takeaways
Shiba Token, a Dogecoin clone, has deposited half of its supply into the wallet of Ethereum creator Vitalik Buterin.
The move is an attempt to carry out a coin burn, keeping prices high by removing a portion of the supply from circulation.
SHIB's value has risen by more than 1,500% over the past week.
Ethereum creator Vitalik Buterin has involuntarily accumulated 50% of Shiba Token's supply over the past year. This week's donation attracted attention as the token's price rose significantly.
What Is Shiba Token?
The rapid rise of Dogecoin has led other projects to create imitators, including Akita Inu (AKITA), Doge Killer (LEASH), and Weed Doge (WOGE). However, the most successful is Shiba Token (SHIB).
Shiba Token has no connection to Dogecoin, but the project clearly is designed to capitalize on its similarity to the original. Both projects use the Shiba Inu "meme" dog as their de facto mascot.
"Nicknamed the Dogecoin Killer, this ERC-20 only token can remain well under a penny and still outpace Dogecoin in a small amount of time (relatively speaking)," the project's website reads.
Shiba Token appears to have few technical goals. Rather, it aims to leverage market trends to climb through the ranks. It has seemingly succeeded in that goal: its price has risen quickly over the past week, gaining more than 1,500% over that period.
Buterin's Wallet Used as Burn Address
Despite the coin's apparent takeoff, much of Shiba Token's price gains appear to be artificial. The project sent 50% of its circulating market cap to the wallet of Ethereum creator Vitalik Buterin over the last year. His wallet now holds $13 billion of the coin.
The most recent deposit to Buterin totaled 3.1 billion SHIB, an amount worth approximately $90,000.
The Shiba Token project considers this action a "coin burn"—a commonplace strategy for driving up the value of new tokens.
Buterin is not connected to the project. However, he has full access to the uninvited donation and could sell the tokens, which would the market and driving prices back down.
Buterin has not commented on whether he is aware of the deposit and whether he intends to sell or hold the tokens, and after a year of holding, a selloff seems unlikely. Nevertheless, the unusual situation makes the coin's price unpredictable.
Is Shiba Token Legitimate?
Shiba Token is currently the 19th largest coin on the market. Yet due to the cryptocurrency's unusual economic model, its circulating market cap is difficult to calculate. CoinMarketCap places its market cap between $10 billion and $25 billion.
There is reason to believe that some investors are treating the coin seriously. Crypto exchange Binance has announced it is listing Shiba Token, adding further legitimacy to the coin. Other major exchanges also list Shiba Token, including Huobi Global, KuCoin, and Poloniex.
Meanwhile, the aftermath of Elon Musk's disappointing Dogecoin skit for Saturday Night Live has apparently caused the price of Dogecoin (DOGE) to drop by more than 23% over the past 24 hours. That may motivate investors to move to the competing SHIB token.
Still, the rapidly rising price of the Shiba Token means the coin should be treated carefully, as large increases may not be sustainable.
Disclaimer: At the time of writing this author held less than $75 of Bitcoin, Ethereum, and altcoins, and did not hold Dogecoin or Shiba Token.
Update: Buterin has begun to sell or move his SHIB tokens and related tokens.