Don't Fear Bitcoin Price Dips: The Road To $15k Will Not Be Smooth
There will be bumps in the road...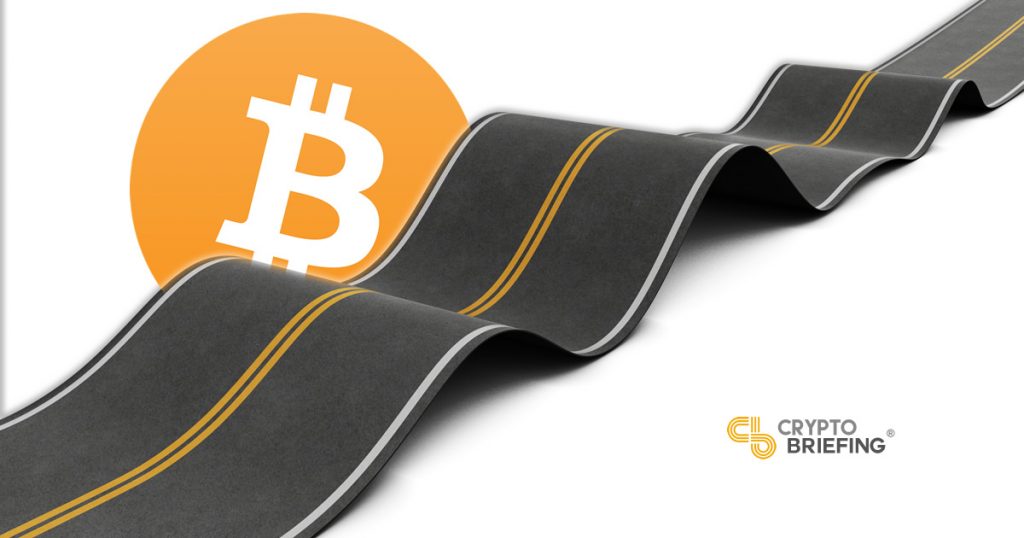 Bitcoin has soared through $10k – and even peaked well above $11k earlier today – but we need to caution our readers that it's not going to be entirely smooth sailing all the way to new all time highs. There will be peaks, but there will also be troughs.
After such a prolonged bear market, and an extremely exciting start to 2019 for the price of BTC, many people have forgotten just how many 'catastrophic' dips there were during the 2017 bull run.

As seen above, in the 1-year period leading up $20k BTC, we saw Bitcoin's price decrease by more than 30%… six separate times! It's important to remember that we may see dips like this in the coming months; but Bitcoin's fundamentals, the amount of institutional adoption, and the value proposition all remain the same.
These dips might even be seen as a clearance sale on BTC…
In the price chart below from November 2016 to November 2017 it's difficult to see each of the violent downswings since the price scale changed so rapidly. Nonetheless, we've clearly identified well-defined pull-backs in the market. These dips didn't take long to recover.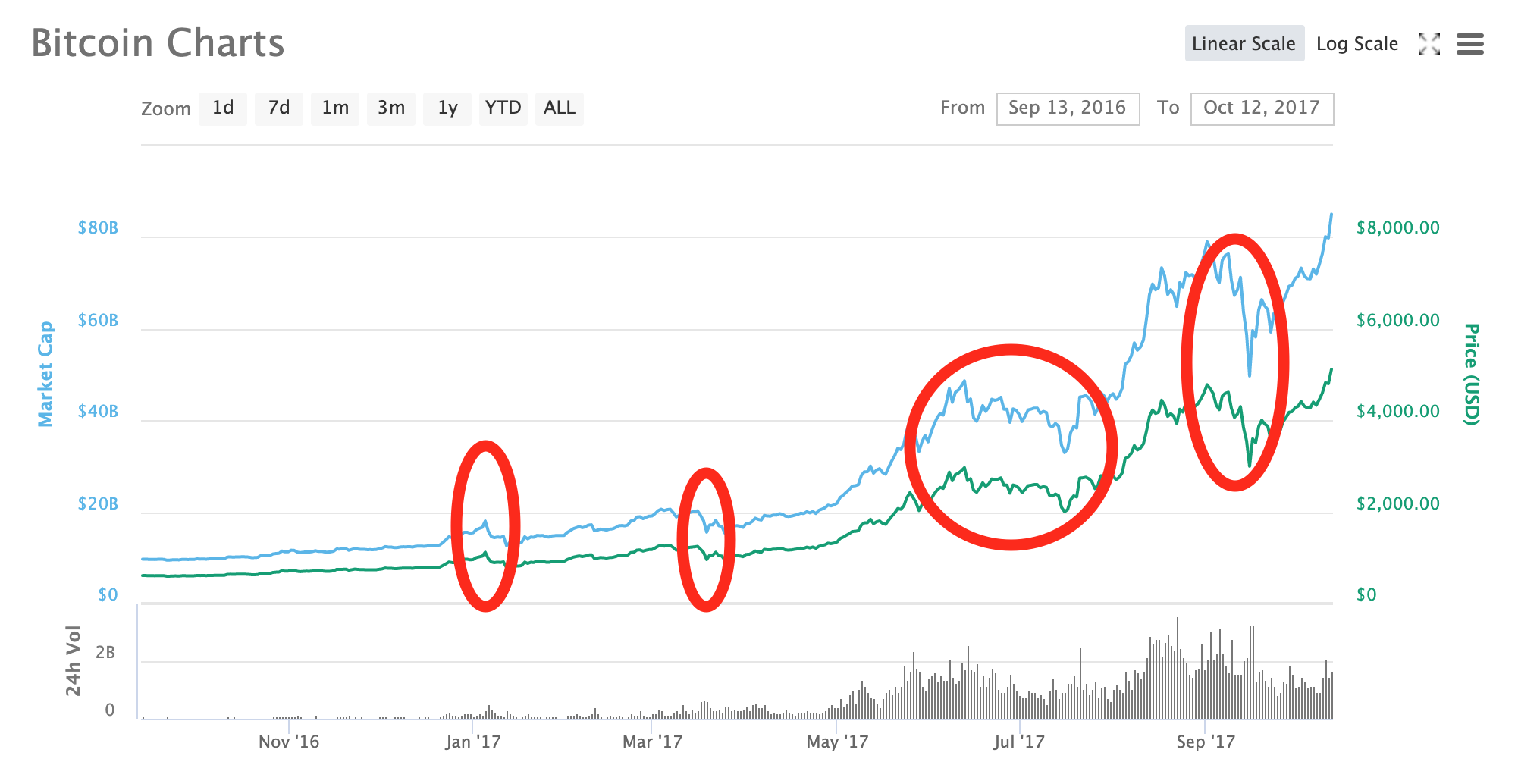 Remember what happened after November 2017? In the next 60 days BTC hit its highest price ever, and those who were able to hold through pull-backs, or even accumulate more Bitcoin, were rewarded.
As the price of Bitcoin keeps rising we will continue hitting points of resistance. Breaking $10k was a huge psychological barrier, but it also means that a lot of people who bought around this price in the last bull market can now sell at a profit. I expect a pullback from $11k, but remain optimistic that we'll hold the $10k barrier.
Even as I was writing this piece, Bitcoin plunged by almost $900 in minutes – before recouping some of its losses, and currently trading around $10,630.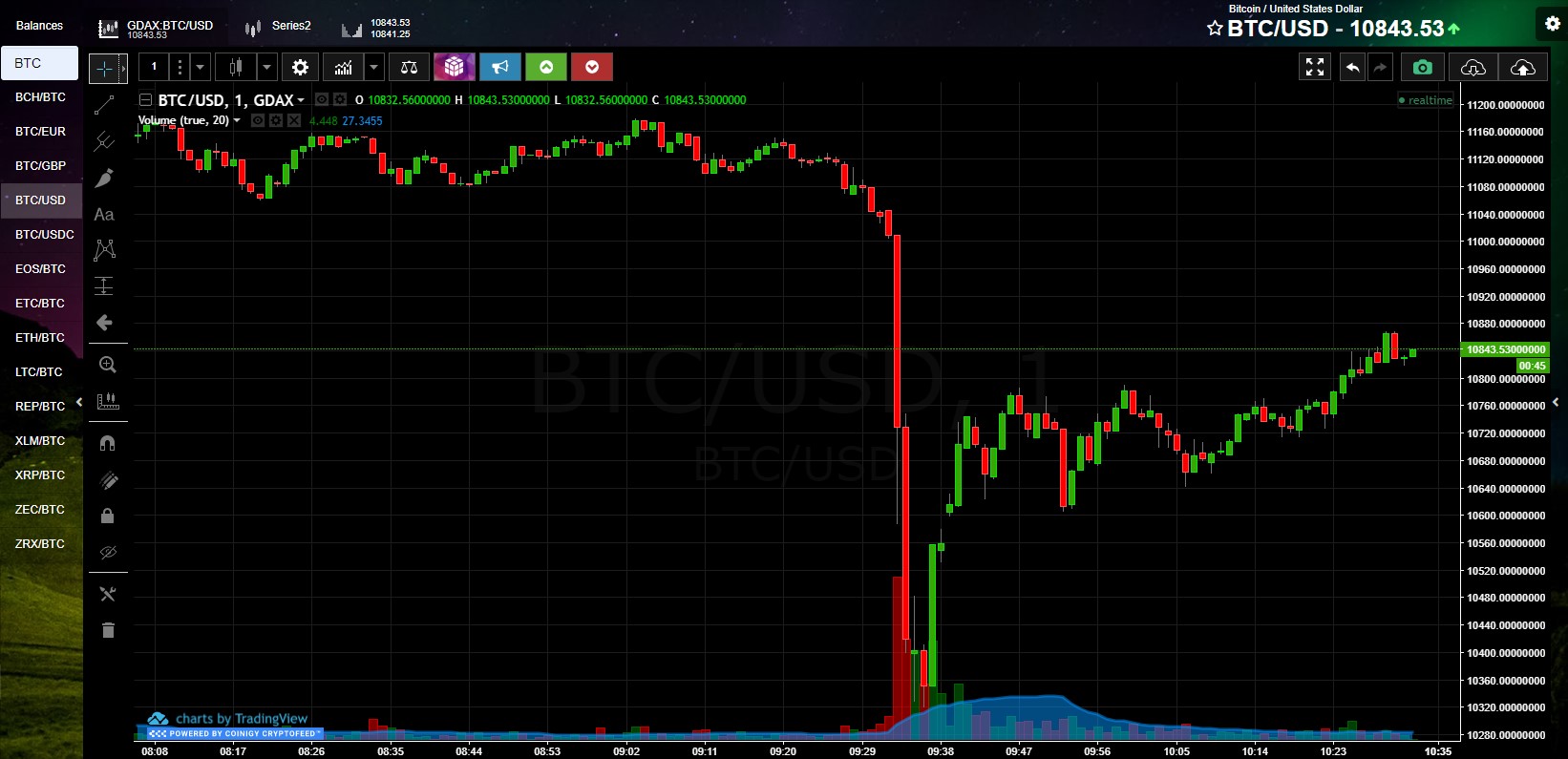 $12k and $15k also look to be significant barriers to pass.
Those who have been in crypto through this prolonged bear market deserve to be rewarded. Don't make the same mistakes as last time.