Bitfinex-Partnered Dusk Network To Launch First $24m STO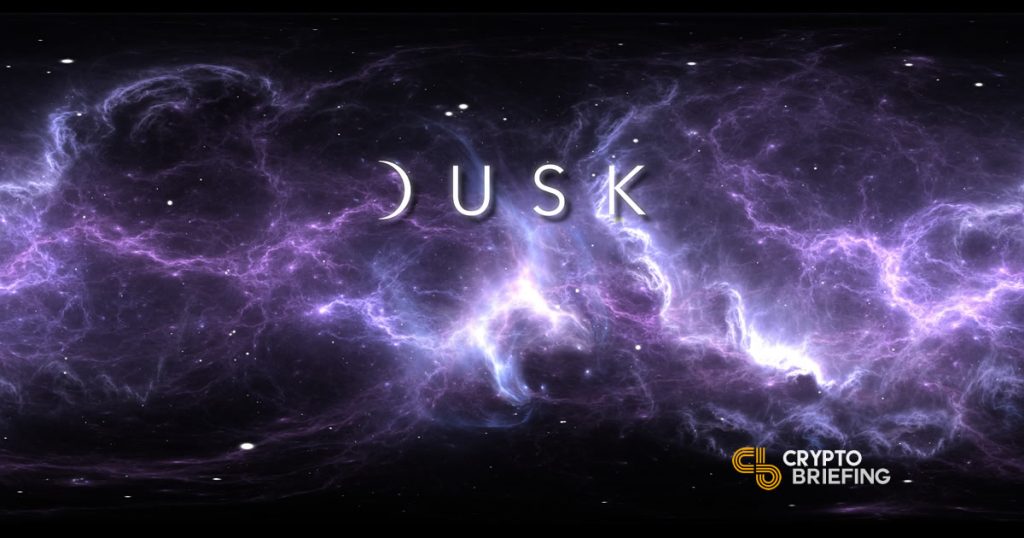 A blockchain platform with ambitions to become the 'Ethereum for STOs' has announced the first security token offering for the protocol.
In a Crypto Briefing exclusive, Dusk Network (DUSK) said it will help the Maltese real estate company, BWRE, launch its STO on the platform. BWRE, which specializes in renovating and marketing short-stay lets, hopes to raise €21m – approximately $24m – in tranches. The company has already secured €5.5m.
The Dusk Network provides the technological framework for companies looking to launch a regulatory-compliant STO. Investors can communicate and exchange tokens on the platform; native DUSK utility tokens act as the standard, in the same way as ERC-20 tokens did for Initial Coin Offerings (ICOs).
The BWRE STO will begin sometime after the Dusk Network mainnet goes live in Q2 2019.
---
Dusk Network
Based in the Netherlands, Dusk is comprised of three layers providing projects with payment and communications channels that all remain completely private. Compliance is on-chain, allowing teams to communicate and transact confidentially whilst still acting in the confines of the law. One of the main advantages for this is it removes the need for any middle-men; lowering transactions costs and making the network scalable.
The BWRE sale will be the first STO for Dusk Network; it finished its funding round earlier this month. The European investment fund, Olymp Capital, announced yesterday it had invested into the project yesterday. In an email brief the Olymp Capital's CEO, Christophe de Courson, said: "The Dusk Network team has created a technology that adapts uniquely to the needs of STO investors, and we see tremendous upside from their infrastructure."
Dusk Network has also partnered with iFinex, the owner and operator of the Bitfinex and Ethfinex exchanges. The DUSK token sale took place on the Ethfinex platform in early November.
---
STO platform
As equity is a well-recognized asset class, many STOs can use existing regulatory frameworks. This will make it easier for companies to participate in token sales, which many couldn't do with ICOs. Excitement is brewing over a lucrative onrush of new security token sales. The Chairman of CoinShares, a crypto products provider, said in mid-November that the STO market would be valued at over a billion dollars, but could go as high as $3bn or even $4bn.
Projects will be able to host their own STOs independently on the Dusk protocol; the team is assisting with the first few crowd sales. Speaking further, Dusk's business lead, Jelle Pol, said initial STOs, such as BWRE, would be a crucial opportunity to display the platform's potential.
''Although Dusk is a protocol play we have chosen to help the first few propositions to market through our digital asset hub," writes Pol. "We are extremely keen to showcase what Dusk Network can do as a layer 0, and really see working together with parties like BWRE as a great kickstart to our ecosystem.
"We cannot wait to see more platforms use Dusk as an underlying protocol,' he added.
The author is invested in digital assets, including ETH which is mentioned in this article.