Unlikely Source Predicts $1bn STO Revolution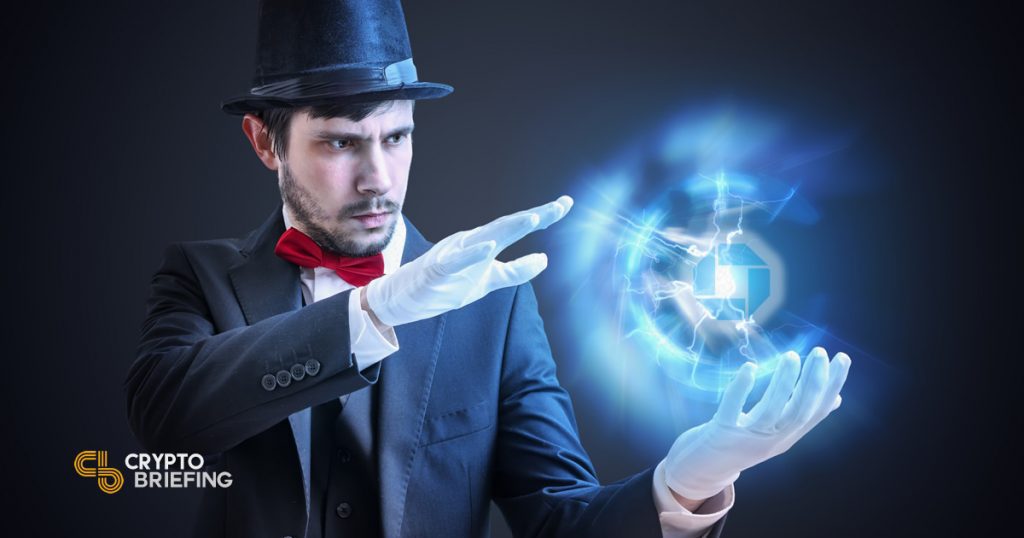 A boom in security token offerings (STOs) may just be around the corner. At a breakfast briefing sponsored by CoinShares last Thursday, a panel suggested that a multi-billion dollar STO market would begin in 2019, with the first sales beginning in as little as six months. Two of the panelists were alumni from some of the world's largest banking institutions, including JPMorgan Chase.
In an hour-long discussion, the three panelists highlighted that the process of bringing STOs to market is already well underway. Regulation varies between jurisdictions and needs to adapt to tokenized securities, but some projects are already preparing their STO sales.
Hosted in the London headquarters for News UK – opposite the Shard building – the panel included Daniel Masters, the Chairman of crypto investment provider CoinShares, and Myles Milston, the CEO of the securities platform Globacap.
A former JPMorgan trader, Masters said that an industry standard is unlikely to emerge in the next few years, but predicted that STOs will gain serious traction in 2019. Many projects are encouraged by the success of the Tzero security sale, he argued, which concluded back in August. Based on current predictions, the STO market could be worth as much as $3bn by the end of next year. "The market can expect well over a billion, and anywhere up to $2-3bn in issuance in 2019," he said.
Echoing this, Milston, who used to be a VP in derivatives sales at Morgan Stanley, said that early actors have already begun raising the capital needed to host an STO for sometime in 2019. Sales will begin as soon as the market had enough liquidity; this could easily be within the next six months, Milston predicted.
---
ICO to STO.
Ever since the floor fell out of the ICO market midway through 2018, the cryptocurrency sector has been on the hunt for a regulated replacement. Unlike utility tokens, which are sold on the vague understanding that the asset will have a viable use case sometime in the future, investors buy security tokens for the express intent of making a financial return. Some hope STOs will redeem the crowdfunding model.
Security tokens are also easier from a regulatory perspective. Most jurisdictions already have established and sophisticated regulations on selling securities; tokenized securities can fit comfortably within the existing framework.
Other experts have also predicted an STO market boom. Connor Cantwell, a partner at a deep tech VC fund, told Crypto Briefing two weeks ago that he fully anticipates a "tsunami of security tokens" in the near future. He expects adoption to gain momentum as awareness and expertise increase.
The panelists at last week's briefing suggested it would one day be possible to launch a global STO, where security tokens could be sold in almost any country. Jurisdictions would continue to offer different regulatory environments for the foreseeable future, but this could slowly start to homogenize over time.
Masters suggested that small companies looking to raise capital through moderate equity sales would be the first to head down the STO route. "Tokenisation is not a liquidity solution", he said. "It doesn't make sense for firms like Apple to tokenize their stocks, the mechanism is already effective. It's the small private companies, which struggle to be accessed at all, that will benefit most. A small amount of liquidity is better than no liquidity, for them."
---
Why is crypto pumped for the STO market?
Enthusiasm has been slowly building around the upcoming STO market. Cryptocurrency went flat when ICOs dried up midway through the year, and there are still too few security tokens to assess their potential impact.
Not everyone feels that history is about to repeat itself. Andrea Bonaceto, the founding partner of Eterna Capital, argues that the regulatory infrastructure is still not in place for an STO boom next year. "The growth of the STO market will most likely take longer to realize and be more gradual," he told Crypto Briefing. "To flourish, the STO market requires proper regulation with a clear set of standards and guidance in relation to registration processes, exchange licensing, etc."
People are excited, but the predictions could well be a product of unchecked euphoria. Security tokens are not identical to traditional securities; it's easy to gloss over the differences. Regulators still need assurance that retail investors will be adequately protected.
Without an adequate legal framework, the STO market boom could become little more than a damp squib.
Disclaimer: This author is not invested in any cryptocurrencies or tokens mentioned in this article, but holds investments in other digital assets.