Venture Capitalist Predicts Security Token Tsunami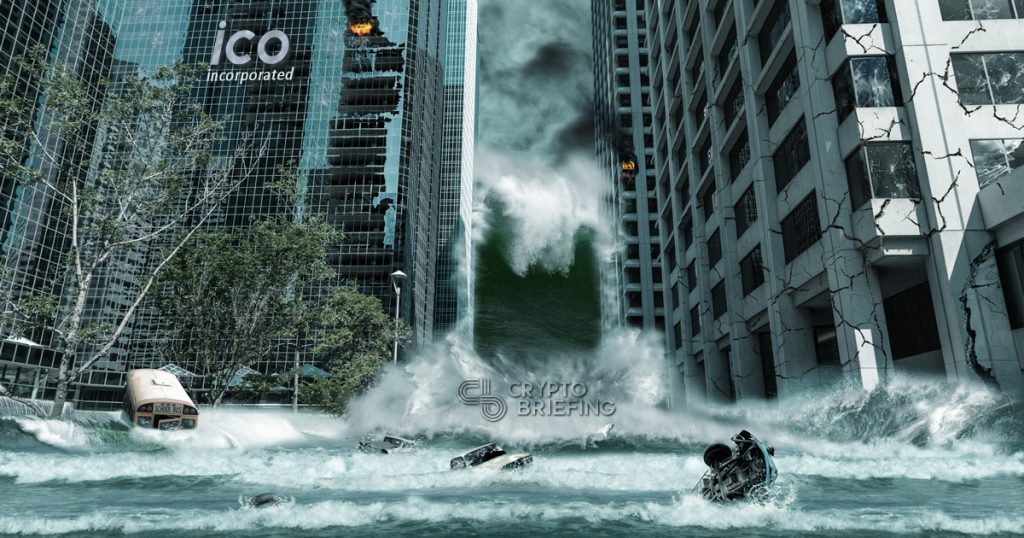 The hype surrounding security tokens has been steadily building, with investors looking forward to regulated tokenized assets offering some form of return. One partner at an international tech venture capital fund says the space is at the verge of a significant security token offering (STO) influx.
Connor Cantwell is one of the partners at Cosimo Ventures, a VC fund. He explained to Crypto Briefing how he anticipated a "tsunami of security tokens" in the near future, as awareness and expertise gradually increased.
"We're out of the test or guinea pig stage for security tokens," he said. "Projects and investors know what to expect with an STO, which wasn't the case a year ago."
Cosimo provides early-stage investment into projects across the tech sector. The fund has recently announced its Cosimo X initiative: a new arm that will give investors the opportunity to purchase equity in the fund's portfolio through tokenized securities.
Cantwell explained that the cryptocurrency and blockchain projects Cosimo supports predominately come from Western Europe. One of their main focuses is trying to 'beachhead' them into the United States.
Although Cosimo has helped some of their projects stage an initial coin offering (ICO), Cantwell argued that STOs offer numerous advantages; especially in the US, where they say that the majority of investors reside. "The advantage of a security token offering is it's already covered in the States", he said. "The Howey Test provides a clear regulatory framework".
---
What's offered by a security token offering?
When the floor fell out of the ICO market earlier this year, the sector started to pivot towards STOs. Both utilise blockchain and tokens; whereas ICO tokens are sold on the promise of future utility, security tokens are bought for the explicit purpose of making a return on their investment.
This makes it a simple form of public offering, from a regulatory perspective. Whereas there are few legal guidelines surrounding ICOs, STOs can effectively work off pre-existing securities law; making it easier for both projects and potential investors.
Security tokens have also provided some much-needed excitement in an otherwise demoralized market. Early stage actors, Polymath (POLY) and tZero (TZRO), have seen a surge of interest. POLY tokens have steadily climbed in price. the market has nearly tripled in the past month, from $0.12 in mid-September to $0.32 towards the end of October.
---
Is the enthusiasm justified?
Cantwell's optimism isn't shared by everyone. Ben Morley, the co-founder and CEO of Digax, a UK-based crypto trading platform, said the enthusiasm surrounding STOs has outstripped their performance so far. "I think most people would say there hasn't been a great deal of 'STOs' to the present date," Morley said via email. "Certainly not enough to justify the hype."
David Prais, who was formerly associated with the ICO crowdfunding platform Cofound.it – wound up in September – suggested the security token model highlighted a shifting dynamic in how fundraising works within the sector. He argued that STO projects are more likely to seek institutional support than from retail investors. Citing a "massive" decline in crowdsourcing websites, he said that the community rhetoric would likely remain "nominally intact," but have a near negligible influence.
Prais didn't think there would be a 'tsunami'. A discerning and educated investor base would mean fewer projects would make it to the offering. Those that did, he felt, would be more credible.
---
Cantwell highlighted that projects were already subjected to far more scrutiny than they were in the past. He admitted that Cosimo only invested in roughly 1% of the teams that applied for funding, although they also invest in other areas of tech, such as artificial intelligence (AI) and the internet of things (IoT).
It's difficult to know what security token offerings will actually bring to the sector. The crypto space is evolving, and it is unlikely to be a repeat of the ICO craze. Investors are better educated (read: skeptical) and the underlying asset is different.
We'll wait to see what's on offer.
Disclaimer: The author is not invested in any cryptocurrency or token mentioned in this article, but holds investments in other digital assets.