Polymath Soars As STO Excitement Over tZero Peaks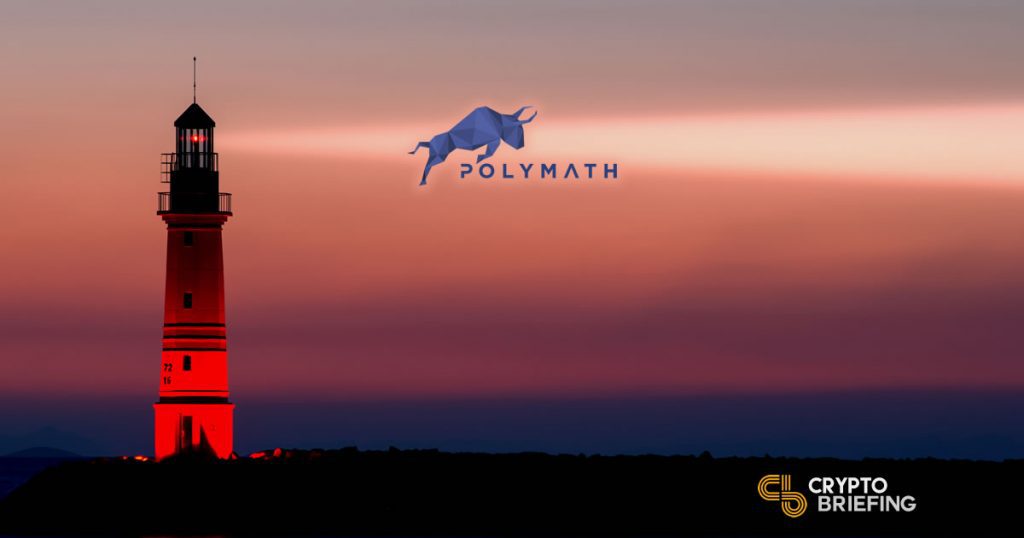 Polymath (POLY) tokens surged as much as 20% in value during Thursday's trading as markets reacted to the news tZero has issued its security tokens to investors.
In a price surge reminiscent of the December bull-run, POLY is currently trading at $0.22. The tokens peaked at around 14:00 BST when the market cap surpassed $70m: just shy of $0.25 per individual coin. The price declined in the past four hours. The POLY market cap stood at $64m at press time, $6m below where it had been earlier that same day.
Polymath first started to rise last night, when coins spiked from $0.20 to over $0.24 within an hour. Although the price quickly corrected, tokens began to rise steadily throughout the evening and into Thursday morning.
---
tZero token sale
This initial spike followed news on Tuesday that tZero, a blockchain-based subsidiary of the internet retailer Overstock, had issued its security tokens. Sold during a security token offering (STO), between December and early August, investors with a signed agreement for future equity (SAFE) were issued with the tokens as early as last Friday.
Although the tokens have now been issued, holders still won't be able to touch them. To be fully compliant with the Securities and Exchange Commission (SEC), security tokens need to be locked down for a full 90 days before they can be released, and then only to accredited investors. Normal investors will have to wait until early August 2019 – exactly a year after the token sale – before they can take their holdings.
---
STO v. ICO
The security token was an unfamiliar concept, this time last year. The ICO was king; raking in projects millions of dollars in the blink of an eye, sometimes literally in the case of the Basic Attention Token (BAT) sale.
The market has changed since then. Investors became aware utility tokens didn't confer much in the way of rights or responsibilities. The countless investors that took part in the Tezos (XTZ) sale – which raised nearly $240m for the project – had to chew their fingernails for nearly a year before they could access their tokens. Many promptly sold, unsurprisingly.
The ICO ecosystem has also been dogged by regulatory uncertainty. The SEC has suggested that they may represent unlicensed security token sales. Ripple is in court in California, battling allegations that the ICO for the XRP token was really a security sale.
---
Polymath Price
Security tokens solve some of the issues that plague ICOs. Being backed by a tangible asset gives them more security than the vague promise of future utility. STOs are also already regulated, protecting investors from bad actors and outright scams.
Polymath and tZero have sometimes been called the 'Starsky and Hutch' of the security token world; the two formed a partnership at the beginning of the year. As a security token platform, Polymath provided tZero with advice throughout their STO. It announced in September it would host the STO for a new real estate project, based on the blockchain.
Investors are excited by the prospect of security tokens but there are still too few around. Existing actors, like Polymath and tZero, will likely benefit from each other's good coverage until such time as the market expands and matures.
It's easy for investors to still lump all of the projects associated with security tokens together. This will change. A safe bet? Who knows.
It might be a secure bet…
Disclaimer: The author is not invested in any cryptocurrency or token mentioned in this article, but holds investments in other digital assets.