Crypto Divergence Improves As Investors Do Their Homework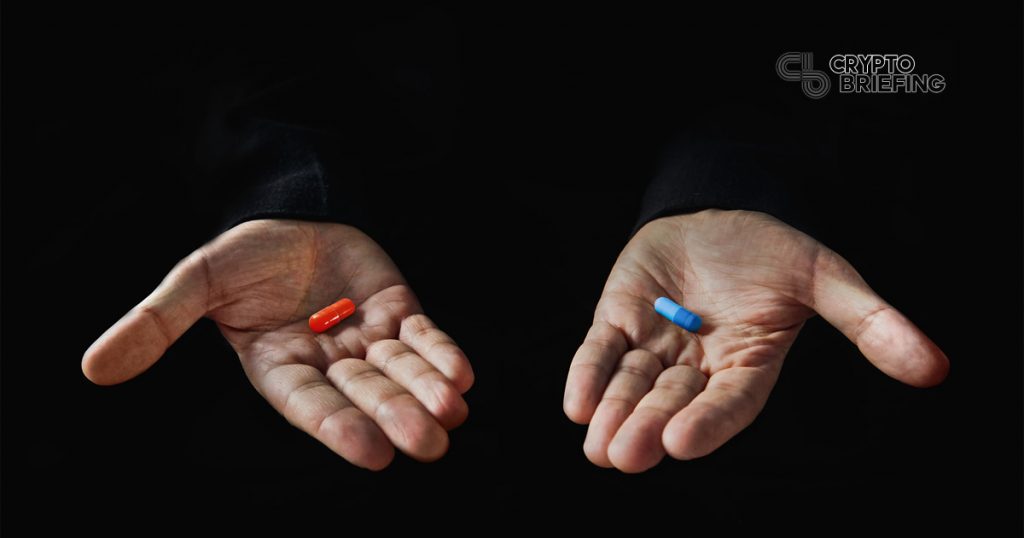 The era of a correlated crypto market might be coming to an end as the market shows signs of increasing diversification. Analysts suggest crypto divergence is a sign investors are beginning to do their own research.
Data collected from CoinCheckup, a price statistics platform, found the long-term price moves of most cryptocurrencies to be increasingly diverse. While trends over a 24-hour and 7-day time period continued to be closely correlated, 30-day and 90-day price trends varied depending on the asset.
XRP and Stellar Lumens (XLM) were the only assets in the top ten with an upward trend in both the 30-day and 90-day period, at press time. The three worst performing coins were Ethereum (ETH), Cardano (ADA) and IOTA (MIOTA), who all experienced a more than 40% drop in value over the past 90-days. Long-term price moves for Bitcoin (BTC) have been negligible, with a -0.6% drop to its current price since the beginning of July.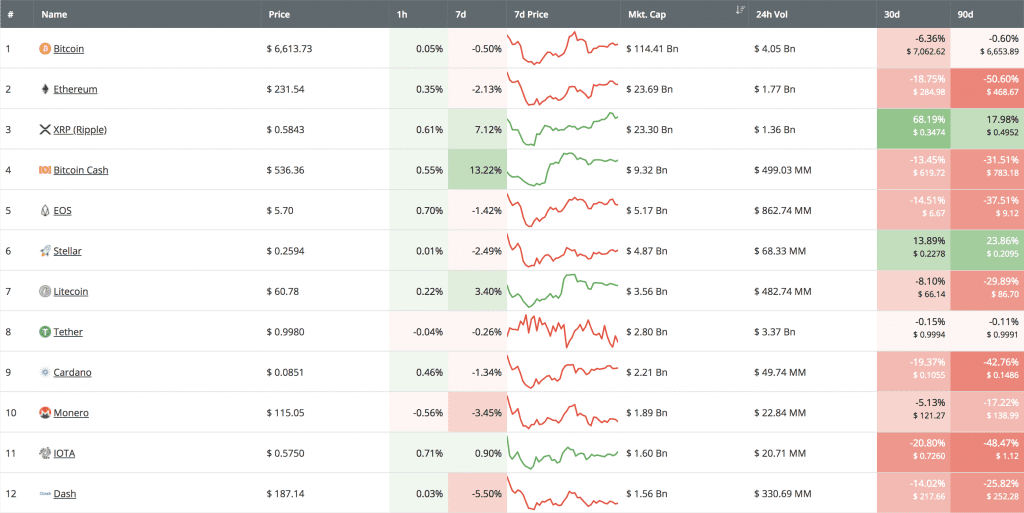 Crypto divergence indicates traders are taking a more selective approach to what they invest in, and what they avoid. Assets following their own independent price trajectories are less likely to be affected by the trends of other cryptocurrencies. "In 2017 and the first half of 2018, the market was correlated", said Mati Greenspan, senior analyst at eToro."We're seeing the entire market diverging in September, which we've not seen before".
"People are doing their homework; they're being a bit more selective", he added.
---
Crypto divergence
This is a promising sign. Cryptocurrencies have long displayed strong price correlations, most being Bitcoin led. Although the high-risk factor has itself attracted investment, it nonetheless inhibits long-term positions. Price correlations make it impossible to create an all-cryptocurrency portfolio that can effectively diversify risk.
Greenspan suggests diversification is happening because the market is better educated than it was last year. Over the phone, he argues a substantial influx of new investors at the tail-end of last year created a closely correlated market; traders did not differentiate between different cryptocurrencies, meaning the market began to move as one.
That there are more savvy investors is evident because similar price fluctuations only occur within crypto subsets. XLM and XRP, which are direct competitors in the remittance and settlements sector, are still highly correlated; and so are, albeit to a lesser extent, the money currencies, like Dash (DASH), BTC and Litecoin (LTC). Platform tokens, like ETH and ADA, have both so far displayed a long-term negative trajectory.
Diversification suggests cryptocurrency is becoming established, thinks Greenspan. The quality projects are the ones likely to benefit if market conditions continue. In a market phenomenon known as 'flight to quality', investors are more likely to move into projects they consider to be better and safer than the alternatives. "The better projects will win out in a diverse market", Greenspan says.
This is still not set in stone, however. Diversification relies on an education and experience. The collapse in prices over the past 9 months has stopped crowds of investors entering the market. A bull-run similar to the one in December could lead to an influx of inexperienced traders, which will likely lead to an increase in price correlation.
"If a lot of new people join the market, then it [price correlation] might do it again", said Greenspan.
The author is invested in BTC and ETH, which are mentioned in this article.