DX.Exchange Unveils Its Own Security Token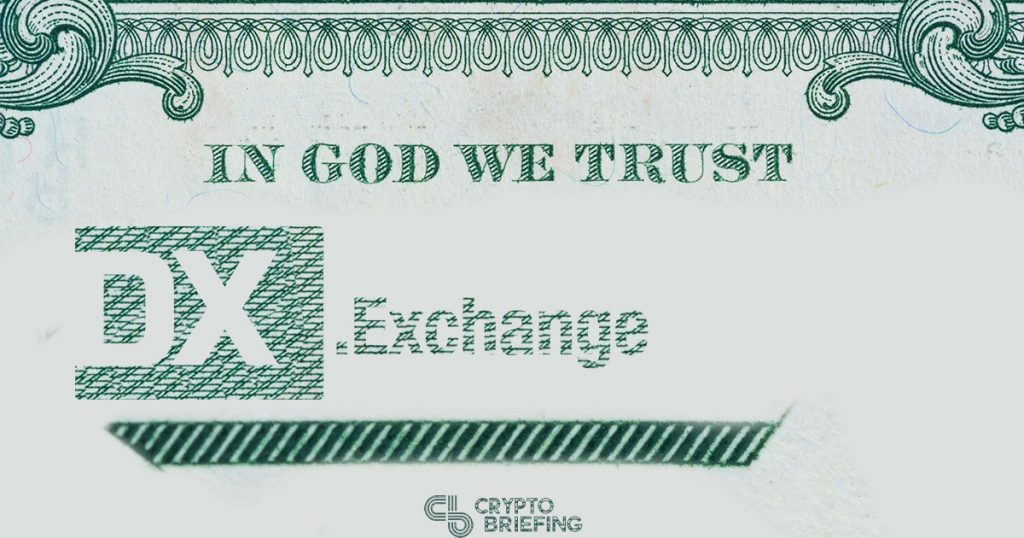 DX.Exchange will launch its own security token, as the exchange prepares to enable security token trading for institutional and professional investors.
The Estonia-based digital asset marketplace announced at the TOKEN2049 conference that it will begin to list security tokens, starting today. Users will be able to buy tokens straight from the platform, either with fiat or digital currencies, such as Bitcoin (BTC), Ether (ETH), Tether (USDT) or XRP.
This is the first time a cryptocurrency exchange has provided a security token listing and trading platform. Retail investors will not be able to access this service, which will be open only to verified institutional or accredited investors.
The exchange is also launching its own token, dubbed In Good We Trust (IGWT), to showcase the new security token service and help raise funds for the company. 18 million IGWT tokens will be sold in a private sale, with 10% of the exchange's profits to be regularly distributed to the token holders. There will be no minimum investment amount.
---
Tokenization
Although DX.Exchange is a peer-to-peer exchange, trading of security tokens will be enacted through a counterparty. The exchange's partner, MPS Marketplace Securities, will automatically match buyers with sellers, enabling near-constant liquidity.
Although DX.Exchange only launched last year, it soon affiliated itself with well-established names from the financial sector. The platform uses Nasdaq's matching engine technology and has co-sponsored an event with Bloomberg.
Speaking at the TOKEN2049 conference in Hong Kong, DX.Exchange co-founder and CEO, Daniel Skowronski, said the new security token listing service would help parties from traditional markets buy into the new sector. "Our vision is to bridge the gap between the old world and the new digital world," he said.
Security token projects may apply for a listing, and the exchange will evaluate applicants based on their project's long term projection, legality and token distribution.
"We believe that all assets whether its securities, art or real-estate will be tokenized," Skowronski said. "This tokenization has many benefits but the strongest is the ability to help create wealth for people all over the world no matter their social economic situation."
"At DX, we can help trade the untradeable," he added.
---
The author is invested in digital assets, including BTC and ETH which are mentioned in this article.