Early Voting on Terra Fork Reveals 85% Support
However, 13% of votes oppose the plan, and many large validators have not yet voted.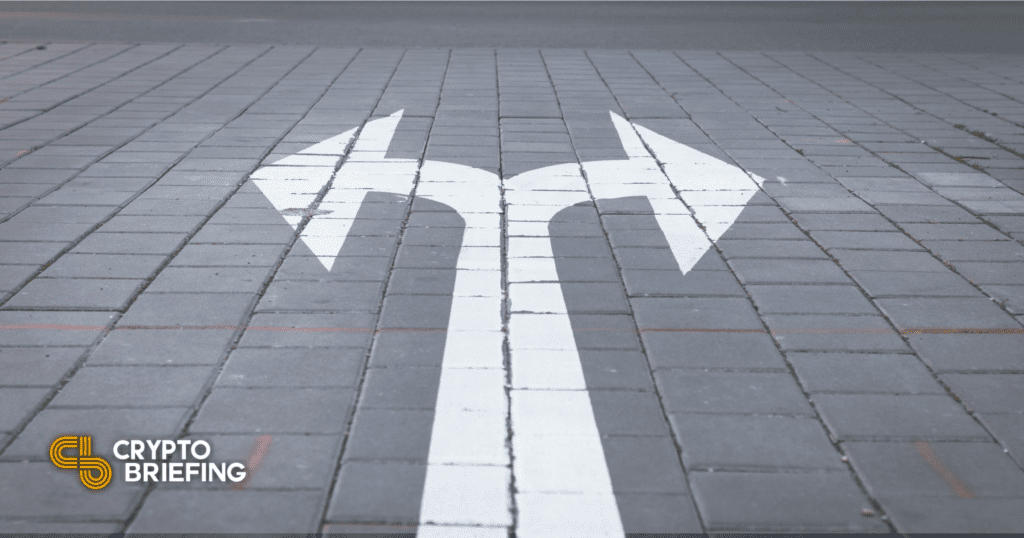 Key Takeaways
A governance vote that will decide whether to split to the Terra blockchain into Terra and Terra Classic began today.
So far, 85% of votes cast support a chain split; 13% of votes cast are against the split and favor a veto.
The veto threshold is 33.3%, and there is nearly a week left for voters to cross that line and cancel the proposal.
Terra governance is currently voting on whether to split the blockchain. So far, there is 85% support and 13% opposition.
Terra Chain Split Gets 85% Support
Earlier this week, Terraform Labs CEO Do Kwon announced a governance proposal that could fork the Terra blockchain.
The plan, if it attracts sufficient support, will fork Terra into two blockchains: a new chain called Terra without the algorithmic UST stablecoin, and the original chain, which would be called Terra Classic. An airdrop is planned to accompany the chain fork.
Several Terra validators announced support for the split on Twitter yesterday, May 17. Their statements virtually guaranteed that at least 18% of votes would be in favor of the fork.
Today, however, initial support appears to be much higher, as 85.0% of votes from LUNA holders are in favor of the split.
Those votes came from a hidden majority. Just 22% of votes in favor of the split came from 35 large accounts and known validators. The remainder came from over 5,300 small anonymous holders with less than 163,000 LUNA—virtually 0.0% of all voting power.
It is possible that this means that there is wide community support for the chain split among small investors. However, this is not necessarily the case: it is also possible that large validators have divided their wealth into smaller addresses.
Indeed, outside of governance voting, many community members are vocally opposed to the chain split.
13% of Votes Oppose the Plan
Despite early support, the chain split is not guaranteed to succeed. Exactly 12.6% of votes oppose the plan and urge for a veto. That veto will be enacted if opposing votes surpass 33.3%. Earlier reports indicate that 9% of voters opposed the plan.
An additional 0.4% of votes oppose the proposal without a veto, while 2.0% of votes abstain from choosing a side.

There is still room for change, as voter turnout is low. Only 27.8% of voting power has been allocated thus far and many of the largest validators have not yet voted. The fact that so much LUNA remains unused means that it is possible that either side will gain more traction.
The vote will end on Wednesday, May 25, leaving just under a week for attitudes toward the fork to change.
Disclosure: At the time of writing, the author of this piece owned BTC, ETH, and other cryptocurrencies.