EIP-1559 Has Already Burned $1 Million Worth of ETH
The much-awaited upgrade to the Ethereum network is already showing its massive potential for ETH's monetary policy.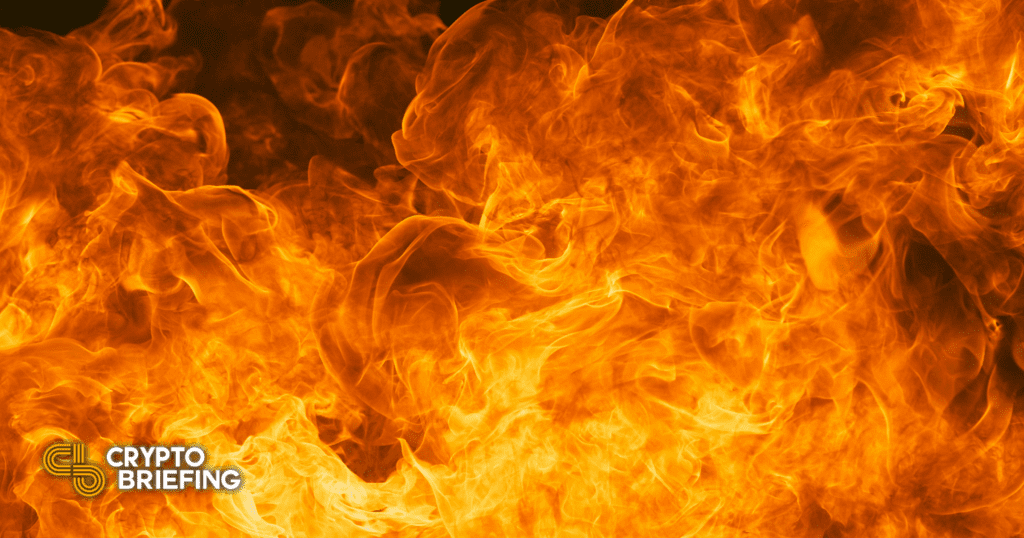 Key Takeaways
Ethereum has burned more than $1 million worth of ETH within the first three hours of EIP-1559 going live.
The price of Ethereum has reacted quickly, jumping 6% in the last hour.
While not deflationary yet, ETH will see a significant decrease to the growth of its supply.
$1 million worth of ETH has been burned in under three hours since the London hardfork and the implementation of EIP-1559 earlier today.
EIP-1559 Adds Deflationary Pressure on ETH
Ethereum's EIP-1559 update has already burned $1 million worth of ETH.
With the new update, the base fee from each Ethereum transaction gets burned, deflating the supply of ETH. In the meantime, the price of ETH has jumped more than 6% in the last hour.
A few deflationary blocks have already been added to the chain, with the amount of ETH burned higher than the block rewards (2 ETH).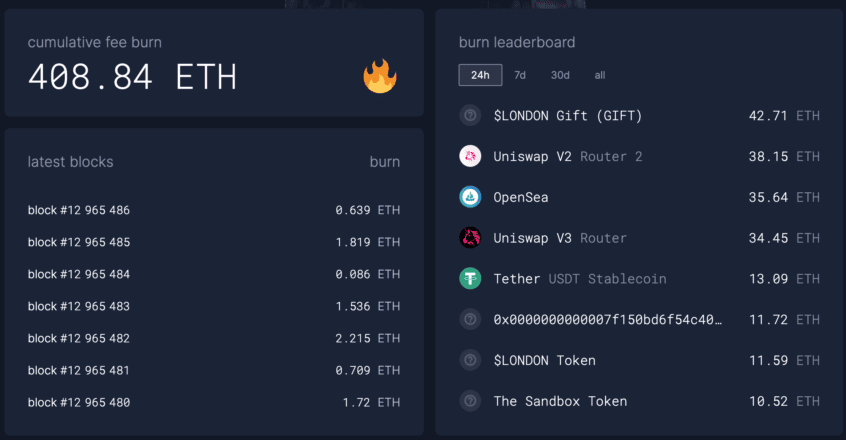 At the time of writing, Ethereum has burned 408.84 ETH—about $1.1 million at current market prices.
According to data from ultrasound.money, some of the biggest ETH burners so far have been Uniswap, OpenSea, and Tether. The first on the leaderboard, though, is a mysterious "$LONDON Gift" project that seems to be dedicated to celebrating the London hardfork.
To understand how EIP-1559 works and what it means for Ethereum in the future, a recent Crypto Briefing interview with Ethereum researcher Justin Drake discusses the changes and what they mean for the network. Drake told Crypto Briefing that the update brings "pure improvement" in several areas with no drawbacks.
While a sustained rate of over 2 ETH per block is necessary to see Ethereum's supply deflate, EIP-1559 is the first step on Ethereum's road to a deflationary monetary policy. While the current Proof-of-Work consensus mechanism still sees Ethereum pay miners more than 12,000 ETH every day, experts believe Proof-of-Stake will see validators receiving around 1,000 ETH every day. At that point, assuming similar network usage, ETH will become a deflationary asset.
Disclaimer: The author held ETH at the time of writing.