El Salvador Buys 500 Bitcoin Amid Market Slump
Today's are the lowest prices at which the nation has ever purchased Bitcoin.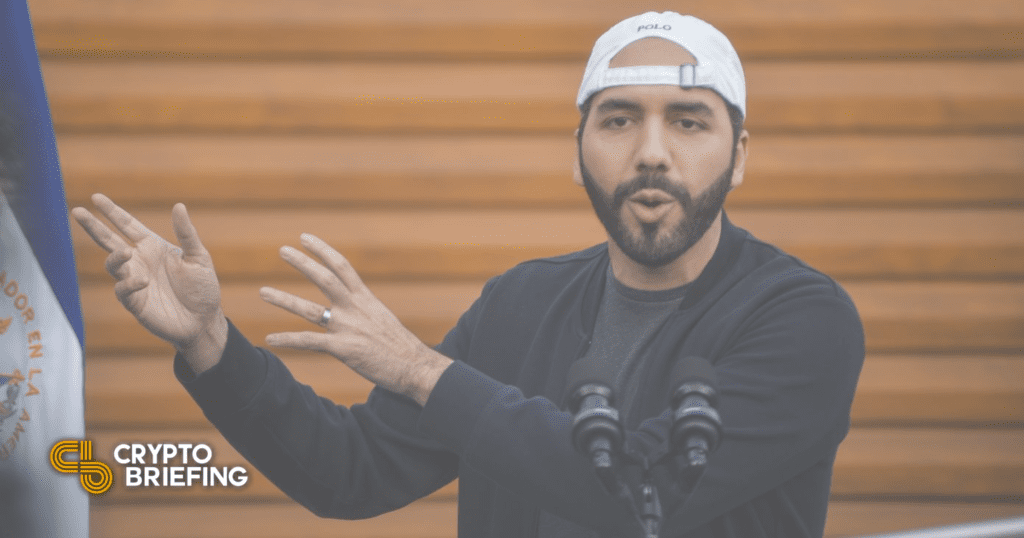 Key Takeaways
Nayib Bukele tweeted today that El Salvador accumulated 500 more Bitcoin today in its largest-ever purchase.
It bought Bitcoin for an average price of $30,744, its lowest price since the country started accumulating the cryptocurrency.
The country's Bitcoin position has continued to shrink, however, with Bitcoin down more than 50% from its 2021 highs.
The first country to have adopted Bitcoin as legal tender has taken advantage of the sharp decrease in the asset's price today.
Dedicated Dollar-Cost Averaging
El Salvador has bought the dip yet again.
Today, the president of El Salvador, Nayib Bukele, notified the public via tweet that the nation had bought 500 Bitcoin at an average price of $30,744. This is the lowest price at which the country has ever bought Bitcoin. Today's purchase also marks El Salvador's largest single purchase of the top crypto asset, putting the nation's holdings of Bitcoin at 2,301 worth around $72 million at current prices.
El Salvador has continually bought Bitcoin since its price began to decline from all-time highs in the fall of 2021, meaning that the nation's crypto position is currently underwater.
This is El Salvador's tenth crypto purchase since it adopted Bitcoin as legal tender last September. Its last accumulation of Bitcoin was last January when it bought 410 BTC at an average price of $36,585. It made two relatively small purchases in December around $49,000 each. In November, it bought 100 BTC just over $54,000. In October it purchased 420 Bitcoin at an average price of $58,800, and it completed four separate purchases of BTC last September at prices ranging from $43,000 to $47,000.
El Salvador adopted Bitcoin as legal tender last September in a move that has been celebrated by crypto enthusiasts worldwide but widely protested within El Salvador itself. The policy drew ire internationally when the International Monetary Fund called on the country to rescind its adoption of Bitcoin as legal currency, citing financial stability and consumer protection risks. However, days later, Alejandro Zelaya, El Salvador's finance minister, expressed his displeasure at the IMF's request and implied that his country would not be bullied into compliance.
Following its delayed Bitcoin-backed bond meant to provide funding for its so-called Bitcoin City, reports surfaced last week that no investors had yet taken the country up on its offer. Moreover, the 24% yield on its conventional debt suggests a relatively high risk of default.
Disclosure: At the time of writing, the author of this piece owned BTC, ETH, and several other cryptocurrencies.