El Salvador Court to Probe Government's Bitcoin Buys
The investigation comes after Cristosal filed a complaint urging for a review of the government's Bitcoin investments and ATM installations.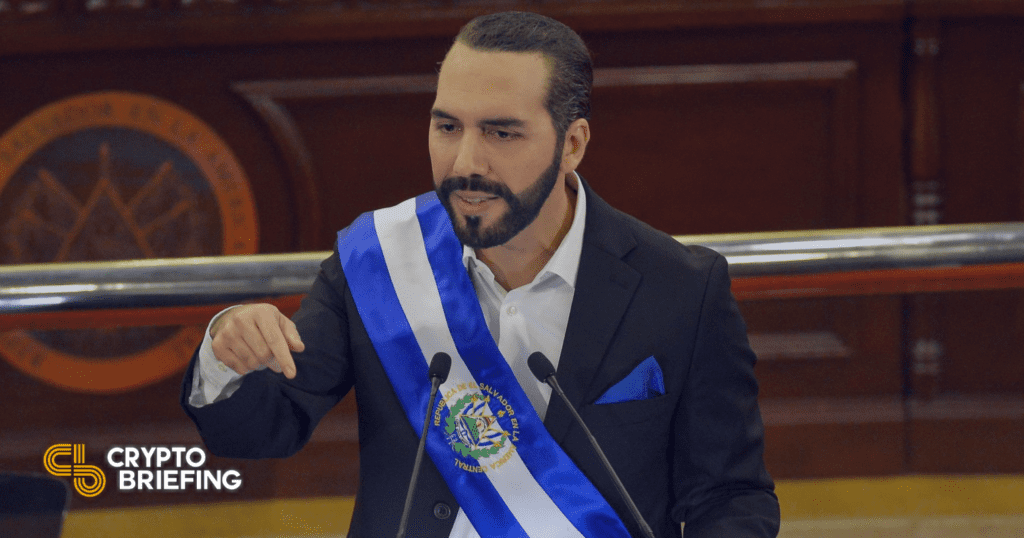 Key Takeaways
El Salvador will be investigated over spending related to its Bitcoin rollout following a court filing from a human rights group.
The complaint was filed against six members of the Board of Directors of the Bitcoin Trust.
Many Salvadorans have protested against the government's decision to make Bitcoin legal tender.
The El Salvador government will be investigated over its Bitcoin rollout following a human rights organization's complaint with the country's Court of Accounts.
El Salvador Faces Bitcoin Investigation
An El Salvador court will probe the government's Bitcoin rollout.
The investigation comes after the human rights organization Cristosal filed a complaint with the Court of Accounts to review the authorization process El Salvador's Bitcoin adoption. The Court of Accounts is an autonomous body under the constitution of El Salvador that reviews public expenditure and budget transparency.
The complaint was filed on Sep. 10 and requests auditing funds allocated by El Salvador's government towards its Bitcoin purchases and the construction of kiosks for Bitcoin ATMs.
El Salvador, led by President Nayib Bukele, made history on Sep. 7 by becoming the first country to make Bitcoin a legal tender. However, the Bitcoin rollout was affected by technical issues and has faced fierce opposition from various fronts. In recent weeks, many Salvadorans have taken to the streets to protest against the government's move to adopt the asset.
Notably, the Bukele-led government in El Salvador has sanctioned a $150 million Bitcoin trust fund to invest in the asset. So far, it has bought at least 550 Bitcoin, launched a Bitcoin payments app called Chivo, and installed ATMs linked to the app to allow cash withdrawals.
Cristosal's filed the complaint against six members of the Board of Directors of the Bitcoin Trust, including members of the Finance and Economy ministries in El Salvador. In response, the Court of Accounts has said it will "carry out the legal analysis report and, in a timely manner, forward such report to the General Audit Coordination." The Court of Accounts is authorized to impose punitive sanctions against officials for any irregularities in government spending.
In a separate document, Cristosal argued that making Bitcoin a legal tender was completely "unconstitutional". The group stated that citizens' concerns had been ignored, adding that the ruling government made major changes to the national currency infrastructure without much deliberation.
Other critics have expressed concerns about the volatility of Bitcoin, making it an inefficient tool for real-time payments and technically complex many citizens to use. In an August poll conducted by Salvadoran newspaper La Prensa Gráfica, most respondents said that they opposed the Bitcoin law.