Survey Indicates Most Salvadorans Have Bitcoin Doubts
A recent survey found that less than 20% of people in El Salvador approved of the government's Bitcoin plans.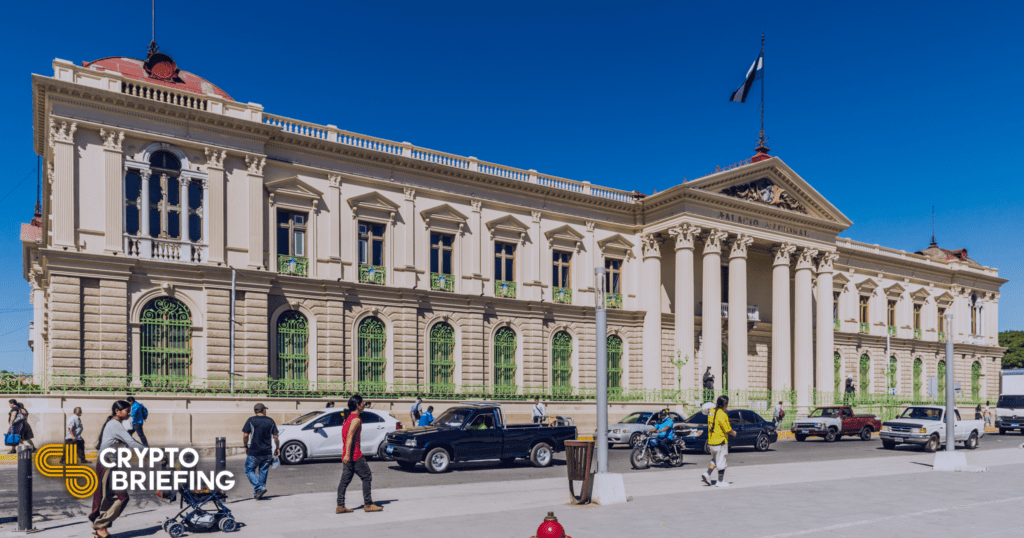 Key Takeaways
A Disruptiva survey found that most Salvadorans disapprove of the government's new Bitcoin legislation. 
Additionally, 46% of respondents said they knew "nothing" about Bitcoin.
The Salvadoran government will need to provide more education for its citizens regarding Bitcoin adoption. 
A survey conducted by pollster Disruptiva found that 54% of Salvadorans did not approve of the government's plan for Bitcoin adoption.
Salvadorans Skeptical of Bitcoin as Legal Tender
El Salvador's new Bitcoin legislation may be less popular than anticipated.
A survey conducted by Disruptiva, a pollster affiliated with Francisco Gavidia University, found that 54% of Salvadorans viewed Bitcoin adoption as "not at all correct" while another 24% described it as "only a little correct," Reuters reported Thursday.
The survey, conducted between Jul. 1-4, was answered by 1,233 people in the country.
Reflecting on the results, Oscar Picardo, head of Disruptiva's institute of science technology and innovation, said that the adoption of Bitcoin as legal tender was "a risky bet on digital transformation."
Disruptiva's survey is not the first time El Salvador's Bitcoin adoption has faced resistance. In June, the opposition party in El Salvador moved to block the new legislation, calling it unconstitutional and baseless. Additionally, a previous poll targeting entrepreneurs in El Salvador found that 45.3% of respondents worried about Bitcoin becoming mandatory and 35.9% distrusted the new law.
President Nayib Bukele's government made history in early June when it passed a bill to make Bitcoin legal tender. The bill was approved by a supermajority in the Salvadoran congress, receiving 62 out of 84 votes. Despite strong governmental support, it seems that many people in El Salvador are still apprehensive about the change.
The #BitcoinLaw has been approved by a supermajority in the Salvadoran Congress.

62 out of 84 votes!

History! #Btc🇸🇻

— Nayib Bukele (@nayibbukele) June 9, 2021
Bukele's government has presented Bitcoin as a way to facilitate remittance payments from citizens living and working overseas. In 2019, World Bank data showed over 20% of El Salvador's GDP came from remittances, one of the highest proportions in the world.
Disruptiva's survey also found that 46% of people in El Salvador knew "nothing" about Bitcoin. It seems that while Bitcoin adoption has the potential to help the average El Salvadoran through cheaper and easier remittances, the lack of education on the subject is creating distrust. For example, many Salvadorans incorrectly believed Bitcoin payments would become mandatory until President Bukele addressed the issue on Jun. 24.
If El Salvador's government wants Bitcoin adoption to be a success, it will need to ensure all citizens understand what the new legislation will do and how it will affect their day-to-day lives.
Disclaimer: At the time of writing this feature, the author owned BTC and ETH.