El Salvador Is Now Over 31% Down on Its Bitcoin Bet
El Salvador is down over $28 million on paper on its Bitcoin bet.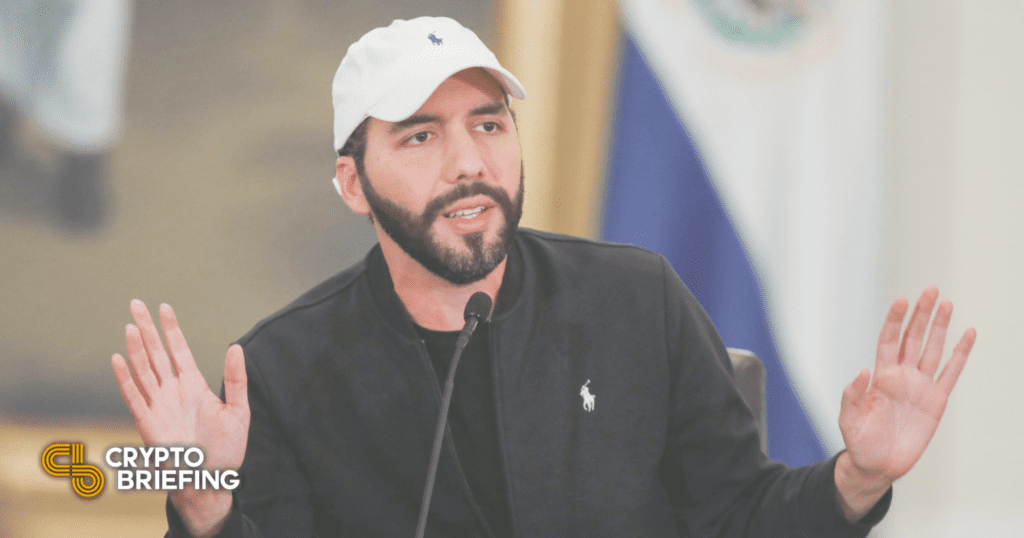 Key Takeaways
El Salvador's Bitcoin investment has been hit hard due to the recent market crash.
The country's Bitcoin reserves have suffered a 31% paper loss.
El Salvador has spent $88.4 million on assets that are currently worth $60.3 million.
Bitcoin's recent price crash has led to a 31.8% unrealized loss for El Salvador after it poured $88.4 million into the asset.
El Salvador's Bitcoin Holdings Plummet
El Salvador's controversial Bitcoin strategy is being put to the test play after the asset's rocky price performance over the last few weeks. The Central American country is now down over 31% on its investment in the asset.
In the last 30 days, Bitcoin has plummeted in value, tumbling from around $51,000 to $33,500 at press time. It's struggled to find momentum since hitting an all-time high above $69,000 in November. While crypto investors have been lamenting the downfall, El Salvador has also been hit hard.
El Salvador memorably became the first country in the world to make Bitcoin legal tender back in September. Since then, President Nayib Bukele has led the country's efforts to acquire Bitcoin, proudly announcing that it had "bought the dip" during various market retraces. To date, the country has spent about $88.4 million on 1,801 Bitcoin at an average price of $49,100 per unit. The recent downturn means that the country's holdings are worth closer to $60.3 million today, giving an unrealized loss of roughly 31.8%.
El Salvador initially spent around $35 million on 700 Bitcoin shortly after accepting the asset as a currency. In October, Bukele announced that the country had acquired another 420 Bitcoin at a market price around $59,000. In late November, shortly after Bitcoin soared to its all-time high, it bought another 100 coins for around $54,000 each.
El Salvador's monthly allocation continued in December as it added another 171 coins, ending 2021 with 1,391 BTC in its reserves. Bitcoin's January 2022 dip made it cheaper for the Bukele-led government to add on its previous holdings. Last Saturday, the government bought more Bitcoin at its lowest price to date, adding 410 Bitcoin for $15 million. The country is now known to have 1,801 Bitcoin in its reserves.
The Future Outlook
While El Salvador's Bitcoin adoption was a watershed moment for crypto, large international monetary institutions like International Monetary Fund and World Bank have repeatedly criticized the move. Salvadoran citizens also took to the streets to protest against the adoption policy.
The rollout has faced other technical problems, too. Citizens have faced inconveniences with making payments due to reported issues in the country's official Bitcoin wallet, Chivo, and the Bitcoin ATMs it installed to allow crypto-to-cash withdrawals.
Despite the above, it is unlikely that Bukele's government is looking to sell anytime soon. Bukele recently predicted that Bitcoin would hit six figures in 2022 and is currently working to launch the world's first "Bitcoin City" in El Salvador.
While the crypto market suffered its most brutal dip in weeks Thursday through Saturday, Bukele appeared to see the funny side. On Twitter, he shared a photo of himself that had been edited to make it look like he was wearing a McDonald's uniform, referencing a popular crypto meme that implies someone has to find a job at the fast food chain because they lost all of their money in a crypto downturn.