El Salvador Buys Another 420 Bitcoin as Market Dips
The Central American country now holds 1,120 Bitcoin.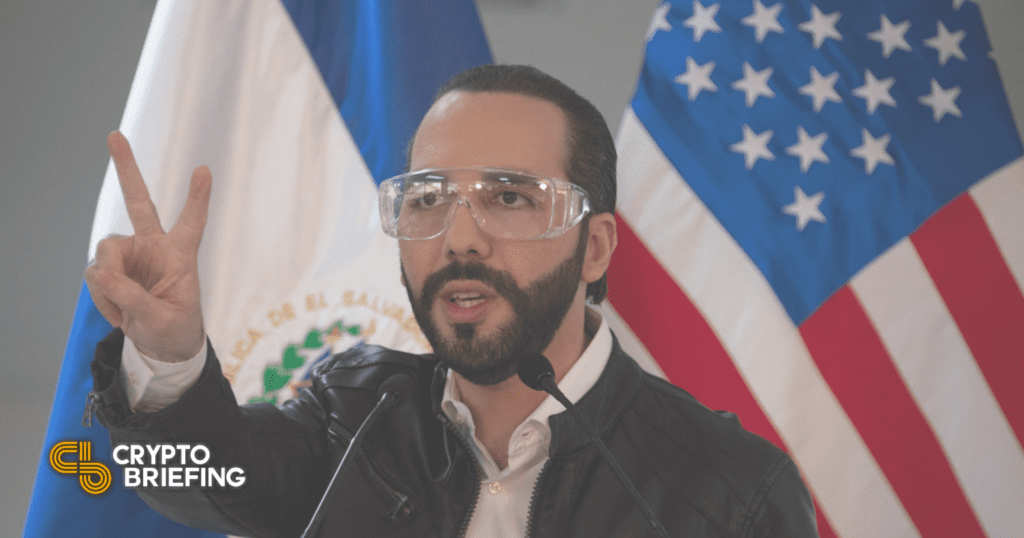 Salvadoran president Nayib Bukele has once again taken to Twitter announcing the country's latest purchase of Bitcoin.
El Salvador Buys the Dip Again
El Salvador can't stop buying Bitcoin.
President Nayib Bukele informed his Twitter followers Wednesday evening that the Central American country had purchased another 420 Bitcoin during a brief dip below $59,000.
It was a long wait, but worth it.

We just bought the dip!

420 new #Bitcoin🇸🇻

— Nayib Bukele (@nayibbukele) October 27, 2021
Bukele followed up his first Tweet explaining that despite Bitcoin being a national currency in El Salvador, it still profits from its price increase. Bitcoin purchases are allocated to a trust fund that uses both U.S. dollars and BTC for its accounting. "When the BTC part revalues in comparison to the accounting currency (USD), we are able to withdraw some USD and leave the trust with the same total," he wrote.
Wednesday's dip-buying is not the first time El Salvador has used bearish market conditions to increase its Bitcoin holdings. In mid-September, president Bukele announced that the country had bought 150 Bitcoins for around $45,000 each during a previous market dip.
After the latest purchase, El Salvador now holds 1120 Bitcoins with a current market value of almost $66 million.
While El Salvador has made significant gains on its Bitcoin buys, not everyone is happy with how the country has adopted the top cryptocurrency. In September, the human rights organization Cristosal filed a complaint requesting that funds allocated by El Salvador's government towards its Bitcoin purchases be audited.
More recently, Ethereum co-founder Vitalik Buterin criticized Bukele's government, calling the country's compulsory Bitcoin adoption policy "reckless." El Salvador made history on Sept. 7 by being the first country in the world to make Bitcoin legal tender.
Disclosure: At the time of writing this feature, the author owned BTC and several other cryptocurrencies.