The Enemy Of The People Is The Enemy Of The Truth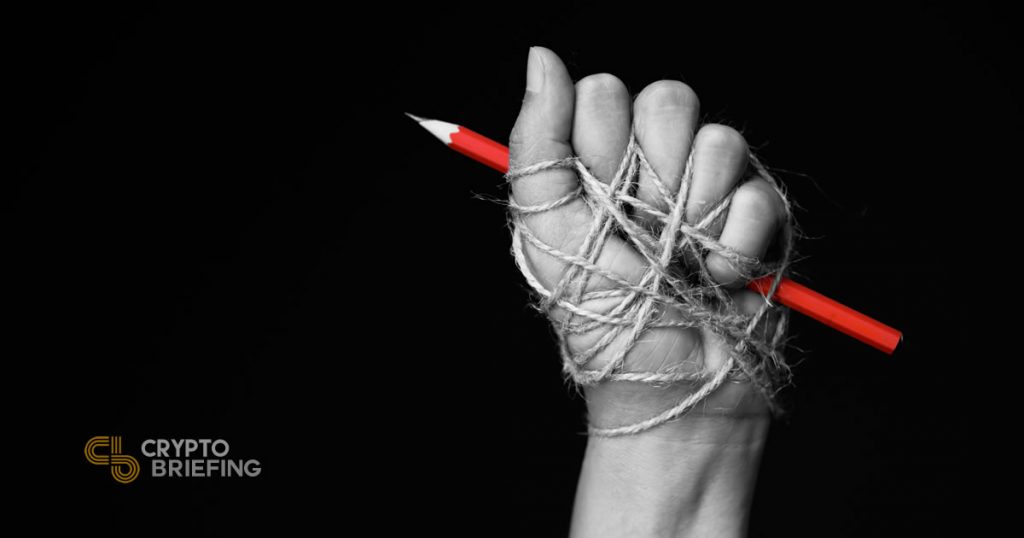 You are reading this because I am free to write it.
I am free to sit here, in a coffee shop, working on my laptop, writing whatever feels necessary*.
That freedom is guaranteed by the First Amendment. It is a basic constitutional right.
Cryptocurrency is not politics, although it is hardly apolitical. The crypto world is full of libertarians, Keynesians, miltarists, believers and non-believers. As a community, Crypto Sapiens may be the most diverse genus of human beings ever assembled.
Are some groups under-represented? Absolutely. Unwelcome? Absolutely not.
And the lifeblood of this community, for better or worse, is information.
We're crazy for info. We're mad for it. Insatiable.
Our news is disseminated by people who take joy in reporting and analyzing the events of the day. It's not the best-paid job in the world, nor the worst. It has longer hours than many roles, but it's less taxing than being a medical intern. We have some strict guidelines, and we have some long, long leashes.
Our reporters, reviewers, and writers – Andrew Ancheta, Paddy Baker, Andre Cronje, Nick Hall, Dan Hockenberry, Andrew Macdonald, Will McCormick, Brian Penny, and Stefan Stankovic – are not braving enemy fire. They aren't digging through a million pages of documents to find the evidence.
They simply write the news, the features, the reviews, the coin guide. They do it with integrity. Occasionally they do it with a wonderful turn of style.
When the President of the United States declares that the media is "The enemy of the people" he probably isn't thinking of Crypto Briefing – or even financial journalists in general.
So we're probably safe from the Twitteristic wrath of the White House.
It's only CNN that's "Fake, fake, disgusting news". And the Failing New York Times. And the Washington Post. And whoever else dares to publish facts – facts – that the President doesn't like to admit.
The Boston Globe issued an all-hands request last week, asking media outlets to denounce "the dirty war against the free press".
I stand behind that initiative, and I stand behind our journalists and writers.
I'm proud of their work. And we, as a team, are proud that everything we publish is, to the very best of our knowledge, factually-accurate and honest.
I also stand behind the profession – I've never met someone who jumped into the field of journalism in order to lie or scheme. I strongly suspect that despite his narcissistic convictions, the President hasn't, either.
The media is not the enemy of the people.
The enemy of the people, is someone who would turn the people against the truth.
*With certain exceptions for slander and the promotion of imminent lawless action.
---
The author holds some positions in digital assets.