Enjin Launches NFTs for Microsoft Azure and Minecraft
The latest partnership gives Enjin more recognition as an NFT platform for the video game industry.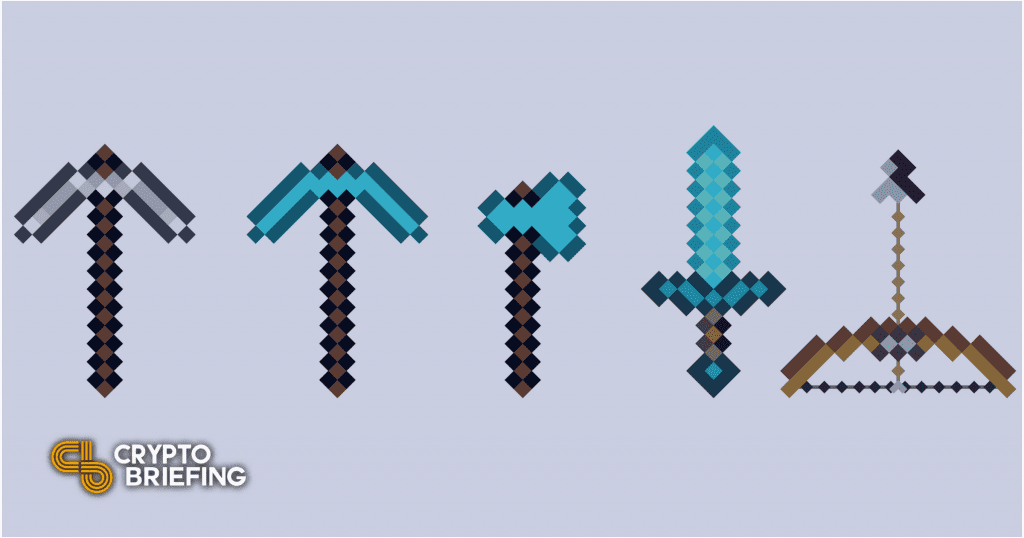 Key Takeaways
Enjin has partnered with Microsoft for minting NFTs for Space Azure game.
Those who successfully finish the Space Mystery game can claim their NFTs stored in Enjin game wallets.
The rewarded NFTs can also be used on the popular game Minecraft.
In partnership with Enjin, Microsoft has announced Azure Space Mystery, a new NFT-based educational game for Azure cloud community members only.
In the game, participants are given coding challenges and, upon completion, are rewarded with a limited edition NFT known as Learner Badgers stored in Enjin wallets.
The NFTs serve as an honorary badge for community members and are issued on the Ethereum blockchain. What's more, they can also be used in Minecraft.
Use Enjin NFTs on Minecraft
After claiming the tokens, users can take their Learner badge to the MyMetaverse Minecraft network and gain exclusive "Azure Heroes Hangout" access.
The cross-game functionality is enabled using EnjinCraft, a Minecraft plugin that allows players to integrate tokenized assets and NFTs.
The game was launched under the Azure Heroes program, a blockchain-based reward system first developed by Enjin for the Azure cloud community in 2019.
"Enjin's platform powers innovative projects across the gaming and wider blockchain ecosystem. Our collaboration has allowed Microsoft Azure to integrate cutting-edge technology with educational tools and recognize the contributions of our developer communities around the world," Sherry List, Microsoft Azure Developer Engagement Lead, wrote in a blog.
Enjin also introduced a customized blockchain explorer so that Azure community members can verify the ownership of their NFT assets.
NFTs have become one of the hottest trends in crypto and could be a significant catalyst for mass adoption through their use in video games like Minecraft. The latest partnership also gives Enjin more recognition as an NFT platform for the video game industry.
However, this is not the first partnership that Enjin has had with a big tech company like Microsoft.
In 2019, Enjin announced a significant collaboration with Samsung and was chosen as the default cryptocurrency wallet offerings in Samsung s10.
Disclosure: The author did not hold crypto mentioned in this article at the time of press.