Enjin Launches on Ethereum, Brings Crypto to Games
Taking tokenization to the forefront of gaming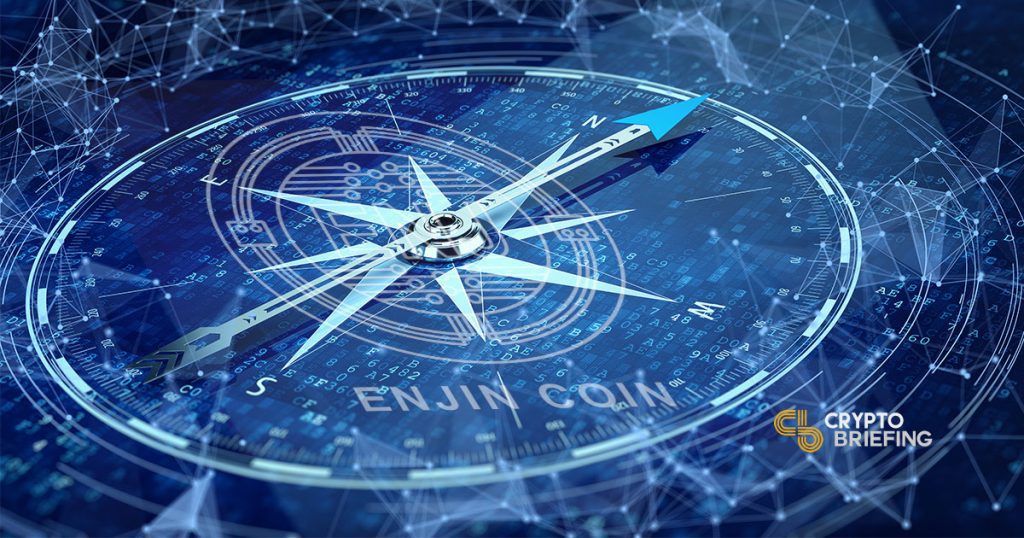 Enjin has now gone live on the Ethereum Mainnet. The Enjin Platform will enable developers to integrate cryptocurrencies into all kinds of apps and games without having to write blockchain code.
Take Advantage of Blockchain
Game and app developers will now be able to integrate cryptocurrencies into their products without having to write complex blockchain code.
Enjin, the company behind the blockchain project, announced the launch of its game development platform. The platform's mainnet has now gone live on Ethereum, allowing anybody to mint their own utility tokens.
The Enjin Platform will allow app developers and game engineers to take advantage of decentralized inventory when building their products, according to the company's blog post. The platform makes it easy to integrate both blockchain-based gaming and non-gaming assets into games and apps, the company said, adding that it also simplifies the process of managing economic gameplay mechanisms.
The Enjin Platform supports the ERC-1155 Ethereum token standard, which allows developers to integrate both fungible and non-fungible tokens into a single smart contract. The company said that more than 2,500 projects have been created on the Enjin Platform testnet and have adopted the ERC-1155 standard.
Streamlining Asset Creation
"Simple, great user experience is one of the core product design philosophies at Enjin, and we made damn sure that the Web Panel is minimal, straightforward, and clean," said the company.
The process of creating a new blockchain project takes just four steps and doesn't require any coding knowledge. However, while the Enjin Platform Web Panel enables codeless creation and management of blockchain assets, developers will need to employ Enjin Platform API and SDKs when it comes to actually integrate those assets with games and apps. The Platform API is GraphQL-based and well-documented, while Platform SDKs currently include Unity, Java, NodeJS, and Godot SDK.
According to the company, the Enjin Platform will be powered by Enjin Coin (ENJ), which will serve as a minting resource and used to back the value of the issued blockchain assets.
While the Enjin Platform is a relatively new project, the company itself has been around for more than a decade. Enjin's massive ecosystem is said to be to gamers what Shopify is to retailers and WordPress is to bloggers. With partnerships with the likes of Samsung, Unity, PC Gamer, and other esports brands, Enjin has a strong presence in the gaming industry.
When it comes to its plans for the future, the company said that it was working on a way to distribute blockchain assets via QR codes, saying the product will be released "in the near future."