EOS Shows Signs of a Reversal After the Recent 90% Rally
A market downturn may be on the cards.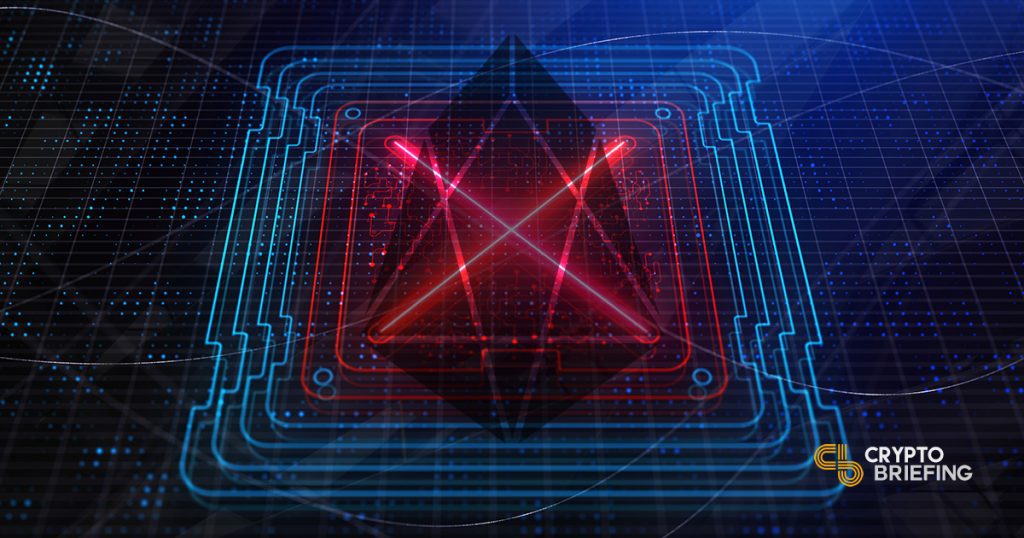 EOS appears to have reached an exhaustion point after a significant bullish impulse that saw its price rise by nearly 90%. Now, this cryptocurrency could be bound for a steep correction before continuing upwards.
EOS Technical Analysis
The TD sequential indicator recently presented a sell signal in the form of a green nine candlestick on EOS's 12-hour chart.
This technical index estimates a retracement that may extend for one to four candlesticks or begin a new downward countdown. A red two candlestick trading below a preceding red one candle would validate the bearish formation.
Thus far, EOS pulled back over 13 percent since the TD sequential gave the sell signal. The bearish momentum, however, has not been significant enough to push this crypto below the 7-twelve-hour moving average.
As long as EOS continues trading above this moving average the uptrend will remain intact.
A spike in the selling pressure behind this cryptocurrency that allows it to break below the 7-twelve-hour MA could add credibility to the outlook provided by the TD sequential indicator.
Such a bearish impulse could take EOS down to the next levels of support around the 30 and the 50-twelve-hour MA.
Based on the Fibonacci retracement indicator, if EOS is able to close below $3.61 the next levels of support sit at $3.33, $3.11, and $2.88.
Nevertheless, an increase in demand for this cryptocurrency around the current price level could jeopardize this pessimistic perspective.
A move above the recent high of $4.05, however, could take EOS to surge to the next significant level of resistance around $4.82.
Moving Forward
Over $66 billion has flooded the crypto market since Jan. 3. The large inflow of capital allowed many cryptocurrencies, including EOS, to surge exponentially.
Now, investors appear to be taking profits from the recent upswing which could trigger a steep correction.
The overall market sentiment is currently in a "neutral" stage, according to the Crypto Fear and Greed Index. Investors appear aware of the high probability that a new bull market has started, but remain cautious about a retracement due to the significance of the recent rally.
It remains to be seen if EOS, as well the rest of the market, is indeed bound for a pullback or if sideliners will step in to ignite a further advance.