Epic Games Brings Illuvium Web3 Game to Its 180 Million Players
Illuvium leads blockchain gaming's march into the mainstream.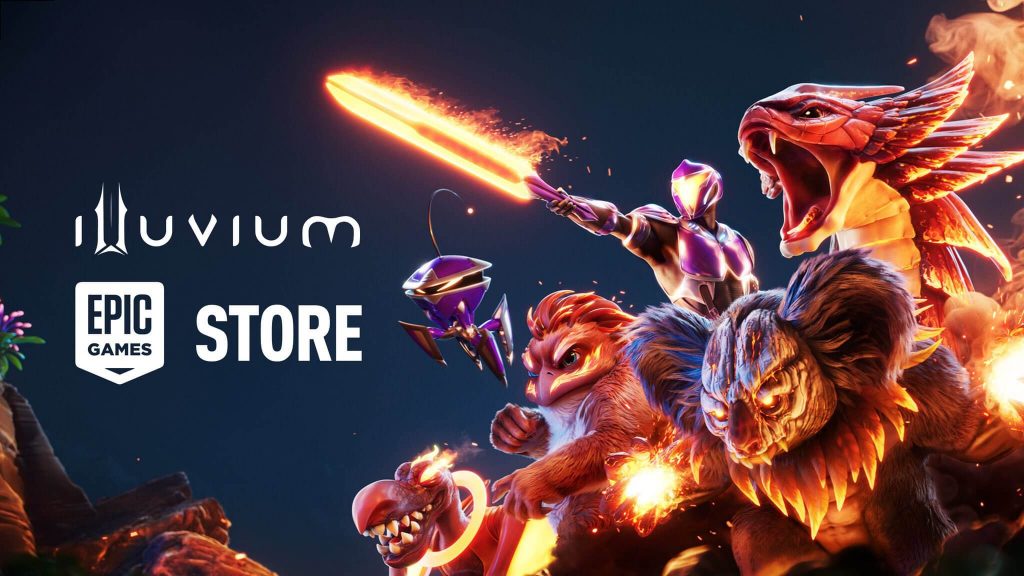 Blockchain gaming startup Illuvium is taking a major step into the mainstream by listing its Web3 game on the Epic Games Store on November 28. This will expose Illuvium to Epic's massive user base of over 180 million players and plant a flag for blockchain gaming in one of the industry's largest marketplaces.
🌟 Major Announcement, Rangers! 🌟

Mark your calendars for November 28th! The moment you've all been waiting for is here! Illuvium Beta 3: PVP is coming, and that's not all—we're live on the @EpicGames Store! While you can't download it just yet, add it to your wishlist and… pic.twitter.com/NNdpBLa1h8

— Illuvium (@illuviumio) November 8, 2023
Illuvium, built on the Ethereum-based Immutable X platform, is an open-world RPG that uses NFTs and blockchain technology to create a seamless cross-game experience. Players can capture creatures called Illuvials in the 3D adventure mode "Overworld", and then battle with those NFT assets in the strategy game "Arena."
"We utilize Blockchain to unify assets across our games, pioneering an interconnected blockchain game universe. Most in-game assets are NFTs, ensuring your ownership and freedom of use," wrote Epic Games in Illuvium's FAQ.
While most games treat items as siloed to each title, Illuvium's use of NFTs stored on the blockchain allows assets like Illuvials to be utilized across multiple game modes. Players fully own their in-game assets and can trade them on open NFT marketplaces like Illuvidex.
On-chain gaming saw its user base grow 6% month-over-month to surpass 750,000 unique active wallets during August 2023, DappRadar's data shows.
According to Epic Games, this listing will supercharge Illuvium's user base and introduce Web3 gaming concepts to millions of new gamers. Seamless integration with Epic's auto-update features also allows Illuvium to focus on development rather than maintenance.
Other major publishers like Electronic Arts, Sega, and Ubisoft have shown increased interest in blockchain gaming and NFT technology. EA announced plans to incorporate NFTs into EA Sports titles through a deal with Nike's .Swoosh platform. Sega has licensed IP for third-party blockchain games. And Ubisoft has already experimented with free NFT drops in Ghost Recon Breakpoint.
Illuvium's ILV token is up 20.7% in the last 24 hours, according to CoinGecko.