ETCDev Shuts Down As Crash Destroys Company Finances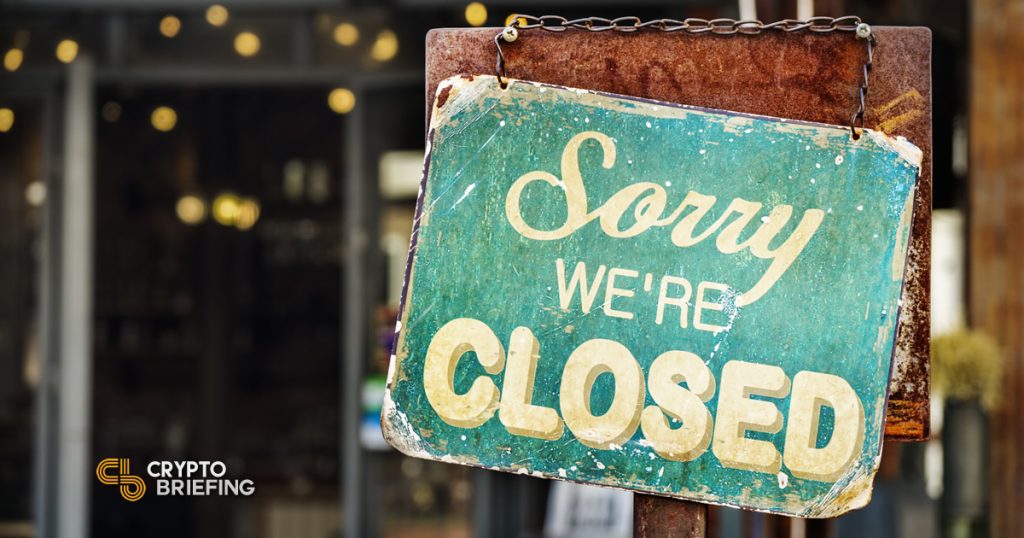 A leading development firm behind Ethereum Classic (ETC) will be shutting down immediately. ETCDev had struggled to raise sufficient funds in order to continue its operations. The company, which had been in operation for two and a half years, said its financing issues partly stemmed from the crypto market downturn.
ETCDev's founder and CEO, Igor Artmanov, said on Twitter earlier today that they had no choice but to shut down immediately. A shortage of ready cash and a drop in the value of the company's crypto assets meant ETCDev was no longer financially secure. The company had appealed to members of the community, as well as external investors, for additional funding but there was not enough to meet its short-term needs.
"As is publically known we have struggled with funding our operation in the last few weeks", Artmanov said in an announcement. "This was partially due to the market crash, combined with a cash crunch in the company. We appealed to investors in the ecosystem as well as external to it. We also did the community fund, but in none of these cases were we successful in securing short-term financing."
Unfortunately ETCDEV cannot continue to work in the current situation and has to announce shutdown of our current activities pic.twitter.com/N6xWnpBNJJ

— Emerald (@getemerald) December 3, 2018
---
The end of ETCDev
Ethereum Classic received a boost during the summer when it was listed on Coinbase. ETC tokens, which had benefited from last year's bull run, shot up. The coin's total value went up by over $600m. But like many other cryptocurrencies, the last few months haven't been kind to ETC price. Its value slid downwards since the beginning of August, from approximately $16.50 per coin to its current valuation of $4.62. More than half of ETC's value was wiped across November during the market wipeout.
For ETCDev, which had a large holding in ETC, this represented a significant drop in the company's assets. The company's ability to fund new projects and develop existing ones, like the Emerald Wallet, were severely restricted.
There had been rumors that ETCDev faced financial difficulties, but it only publicly admitted this today.
ETCDev is not the only company to fall victim from the crypto market crash. GPU chip maker, Nvidia, has also reported its own crypto hangover. Having produced large amounts of chips during last years bull-run, the firm has been left with significant amounts of unsold stock as prices fell and enthusiasm waned.
IOHK remains the only other development company focused on building the ETC ecosystem. But it is also busy developing the Cardano (ADA) platform.
The loss of the one dedicated development company will be a blow for Ethereum Classic.
Disclaimer: The author is not invested in any cryptocurrency or token mentioned in this article, but holds investments in other digital assets.