CFTC Declares Ethereum's Ether A Commodity
As a commodity, ETH Futures could be on the way.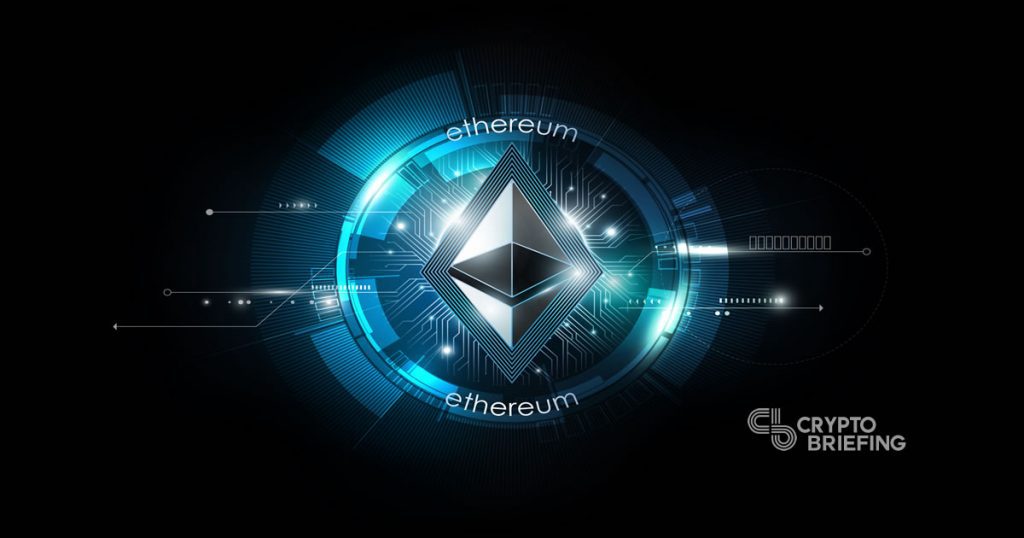 The new Chair of the CFTC – Commodity Futures Trading Commission – has declared today that Ether (ETH) is a commodity – leaving the door open to a plethora of newly regulated derivatives products on platforms like the Cboe.
"It is my view as chairman of the CFTC that ether is a commodity," said CFTC Chairman Heath Tarbert at Yahoo Finance's All Markets Summit today in New York.
Although the CFTC had previously declared that "Bitcoin and other virtual currencies" should be treated as commodities in 2015, Tarbert's remarks today are the first time A CFTC official has ever publicly commented on Ether.
Today's news marks an about-face in the American regulator's treatment of Ethereum's Ether. The asset was scrutinized by the SEC last year on whether its 2015 token sale meant it could be classified as a security under the Howey Test.
The regulator finally concluded in June that year that Ether was not a security, "based on my understanding of the present state of Ether, the Ethereum network, its decentralized structure, we believe that current offers and sales of Ether are not securities transactions", explained William Hinman, the SEC Director of Corporate Finance.
The CFTC had repeatedly asked the SEC for clarity on its position on Ether. The two regulators will now work together to ensure that Ether, as well as Bitcoin, continue to meet the right legal definitions.
Tarbert – who took over from former Chair J. Christopher Giancarlo in April – also mentioned that networks, like Bitcoin Cash (BCH) or Ethereum Classic (ETC), should have the same legal status as the networks they forked from.
Some have criticised the US regulators for trying to fit cryptocurrencies into existing legal categories. Professor Emilios Avgouleas, who is loosely affiliated with IOHK, the lead developer for the Cardano (ADA) project told Crypto Briefing last year that it was a fundamental misunderstanding to treat cryptocurrencies as commodities because it does not have a tangible entity.