The first events of the world's largest Web3 conference kick off today.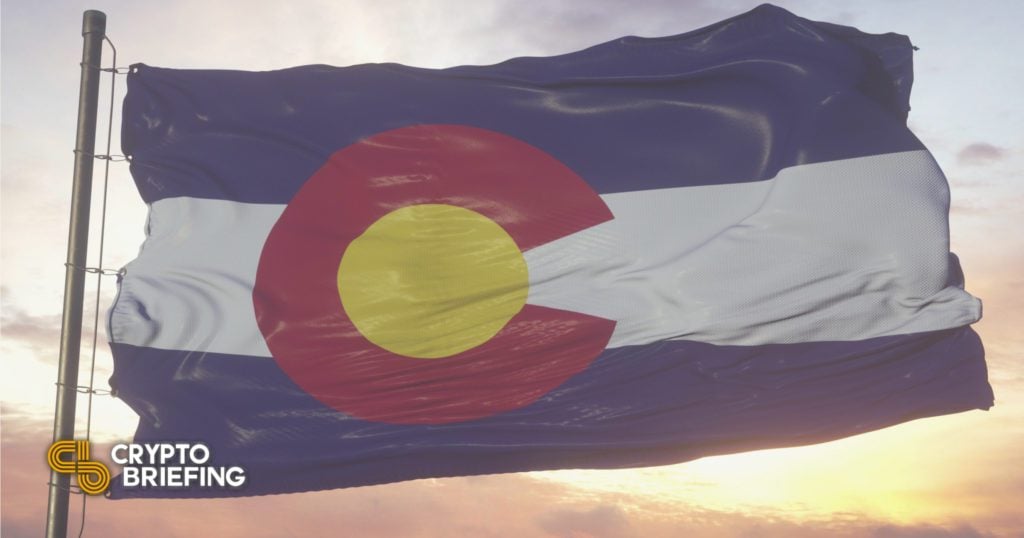 Key Takeaways
ETHDenver, the world's largest Web3 conference, kicks off its BUIDL Week today.
BUIDL Week will culminate in the main festivities next weekend.
The conference is co-hosted by the State of Colorado, which is aiming to become the nation's "first digital state."
Thousands of Ethereum enthusiasts will descend on Denver next week for ETHDenver, the world's largest Web3 festival and conference. Host state Colorado is aiming to become the nation's "first digital state," and as part of the festivities Governor Jared Polis will deliver a keynote address on Colorado's goal of incorporating blockchain technology into state infrastructure.
First Digital State
ETHDenver kicks off a week from today, with its lead-up BUIDL Week beginning this morning.
ETHDenver is the world's largest Web3 and blockchain conference, drawing blockchain projects and companies from around the world every year to the Colorado capital for several days of hackathons, project building, keynotes and panels, and networking. Notable participants this year include Governor Jared Polis, South African entrepreneur (and brother to Elon) Kimbal Musk, and Ethereum co-inventor Vitalik Buterin, who will sit for a live AMA.
This year's festivities will also include a keynote from Governor Polis, whose state is aiming to become the nation's "first digital state." Attorney to the Colorado Supreme Court Yev Muchnik will deliver remarks on legislative efforts designed to lay the groundwork for incorporating Colorado as a digital state, as well as the effort to legitimate DAOs as recognized legal entities.
Regarding the initiative, Governor Polis said:
Blockchain is a transformative technology bringing real change to Coloradans, and I am proud that Colorado is a national leader in blockchain innovation…By attracting good jobs and innovators in infrastructure, digital identity, and individual data security, blockchain is a meaningful investment in improving Coloradans lives."
In addition to the standard fare of hackathons, dApp development, and networking, BUIDL Week teams and participants will "tackle state-level use cases for blockchain technology." Colorado is the first U.S. state to incorporate blockchain technology into government infrastructure.
ETHDenver is organized by SporkDAO, a community-led decentralized organization, and the State of Colorado. The collaboration marks the first time a state government has worked with a DAO for the advancement of blockchain technology adoption.
Polis' has a record of being friendly toward blockchain technology since before he took office in 2019. As a member of the U.S. House of Representatives, Polis co-founded the Congressional Blockchain Caucus with Mick Mulvaney in 2016. He was also the first member of Congress to accept Bitcoin donations to his political campaign.
ETHDenver's main events will commence Thursday, Feb. 17 at 8:00 A.M. MST and run through the evening of Sunday, Feb. 20. In-person attendance is currently available by waitlist only, but the organizers are still accepting applications to attend virtually here.
Disclosure: At the time of writing, the author of this piece owned BTC, ETH, and several other cryptocurrencies. Crypto Briefing is a media sponsor of ETHDenver.