Ethereum Foundation Report Reveals $1.6B Treasury Holdings 
The report marks the first time the Foundation has publicly detailed its holdings.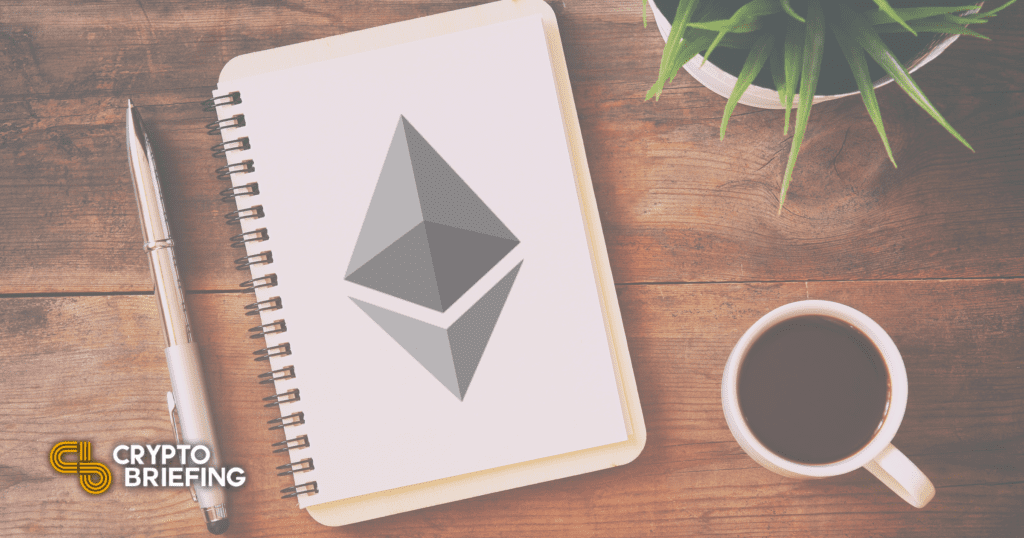 The Ethereum Foundation has published its first report. In addition to helping the Foundation communicate its vision to the community, the report also breaks down its $1.6 billion treasury holdings.
Ethereum Foundation Details Holdings
Ethereum's largest non-profit has revealed how much ETH it owns.
The Ethereum Foundation published a new report Monday as part of its efforts to increase transparency and communicate its vision to the Ethereum community. The 28-page report revealed that the non-profit's treasury holdings totaled $1.6 billion as of Mar. 31, 2022.
Of the $1.6 billion, 80.5% is held in ETH, accounting for 0.297% of the total ETH supply. The remaining 19.5% of the Foundation's portfolio is made up of non-crypto assets and investments, and other cryptocurrencies.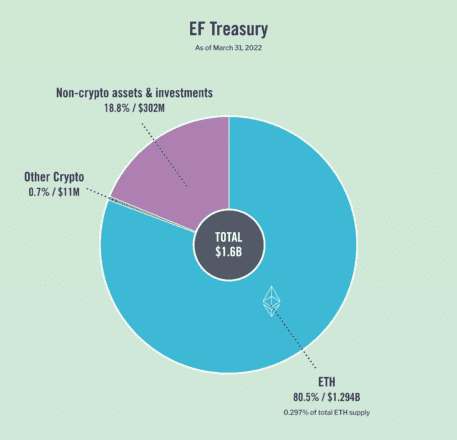 The report also outlined how the Foundation manages its portfolio so that it can continue to provide funding to Ethereum ecosystem projects. "The EF follows a conservative treasury management policy that ensures we have sufficient resources to fund the EF's core objectives even in the case of a multi-year market downturn," the report stated.
Additionally, the Ethereum Foundation also clarified its stance on selling its ETH holdings to increase its non-crypto savings. The Foundation explained that it actively sells parts of its ETH reserves in response to rising prices to provide a greater safety margin for its core budget.
Previous times the Ethereum Foundation has cashed out include selling 70,000 ETH at the height of the 2017 bull market, 35,000 shortly after the May 2021 peak, and another 20,000 the day after Ethereum hit its current all-time high of $4,878 on Nov. 10. The remarkable timing of the Foundation's ETH sales has led many in the crypto community to look out for its portfolio rebalances as a sign that Ethereum may have hit short to medium-term highs.
The Ethereum Foundation is the largest non-profit organization supporting the Ethereum ecosystem. In 2021, the Foundation spent approximately $48 million on various initiatives, including Layer 2 research and development, zero-knowledge rollup applications, and community development.
Disclosure: At the time of writing this piece, the author owned ETH and several other cryptocurrencies.