Ethereum Layer 1 "Not Ready for Direct Mass Adoption": Vitalik Buterin
The Ethereum co-founder discussed gas fees and scaling on the latest Bankless podcast.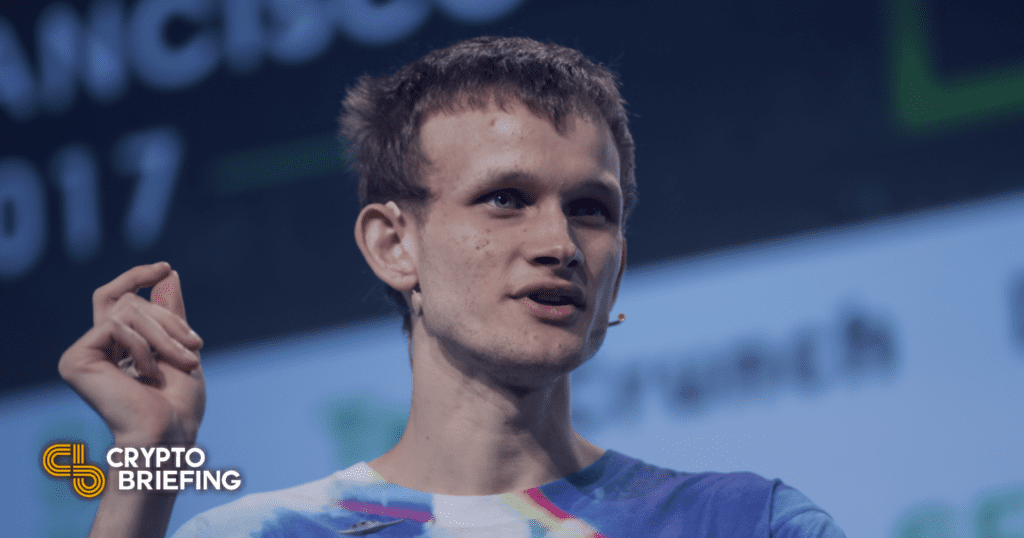 Key Takeaways
Vitalik Buterin has stated that Ethereum is not ready for mass adoption in its current form.
High gas fees on Ethereum Layer 1 make the network unsuitable for day-to-day transactions.
Buterin has also reiterated the need for Layer 2 scaling solutions to reduce transaction fees.
Vitalik Buterin has addressed Ethereum's scalability issues, reiterating that gas fees need to be lower and stating that the network is not ready for mass adoption in its current state.
Ethereum Needs Layer 2
Vitalik Buterin has reiterated the urgent need for Ethereum scaling solutions.
In the latest Bankless podcast, the Ethereum co-founder discussed the network's development over the past year and plans to scale in the future.
While Ethereum has made significant strides in 2021, such as the London hardfork that included the fee-burn mechanism EIP-1559, it still suffers from high gas fees.
On the topic of fees, Bankless co-host Ryan Sean Adams questioned Buterin over statements he made in 2017 that "the Internet of money should not cost five cents a transaction." Adams asked if he still held the same view despite Ethereum transactions costing more than 100 times that amount today. "Of course I do," replied Buterin. "In order for blockchains to be something that people are going to adopt for mainstream applications, it has to be cheap."
However, Buterin also acknowledged that the current fees are one of Ethereum's most pressing issues. "Ethereum today, the Layer 1, is not a system that is ready for direct mass adoption," he explained, going on to highlight the need for Layer 2 scaling solutions such as rollups.
Several projects, such as Arbitrum by Offchain Labs and StarkWare's StarkEx are aiming to make Ethereum more scalable on Layer 2. They promise to cut transaction costs by up to a factor of 200 through Optimistic Rollups and ZK-Rollups. While the technology behind these projects appears promising, implementation is still in its early stages.
Last month, Buterin published a 1,500-word blog post titled "Endgame," in which he discussed a rough roadmap for achieving maximum decentralization of Ethereum. In the post, Buterin admitted that ZK-Rollups would take "years of refinement."
Ethereum has been the subject of criticism for slow development times in the past. Updates like the upcoming merge to Proof-of-Stake have taken years to materialize, with Buterin recently admitting that his estimation that Ethereum could move away from Proof-of-Work by 2016 "were very wrong and worth laughing at." Ethereum's scaling woes and the high costs of using the network are part of what helped so-called "alternative Layer 1s" like Solana, Terra, and Avalanche thrive in 2021.
While Buterin has acknowledged the various challenges Ethereum faces, ZK-Rollup developers such as StarkWare appear to be more optimistic about how quickly their solutions will be viable. In StarkWare's current roadmap, the company plans to have a fully-functional, interoperable ZK-Rollup-based Layer 2 solution ready for use in 2022. This new product, called StarkNet, is currently in open alpha, meaning developers can already start building applications directly on the network.
The next big event in Ethereum's roadmap is its transition to Proof-of-Stake. The update is planned to take place in the first half of 2022 and will drastically improve Ethereum's energy efficiency. However, it's unlikely to reduce gas fees on Layer 1. Users will have to wait until the network implements blockchain sharding to see any real reduction in Layer 1 transaction costs.
Disclosure: At the time of writing this feature, the author owned ETH, SOL, LUNA, and several other cryptocurrencies.