Ethereum Layer 2 StarkWare Confirms StarkNet Token
The StarkNet token will be used to help decentralize ownership of the Layer 2 network and reward operators for validating transactions.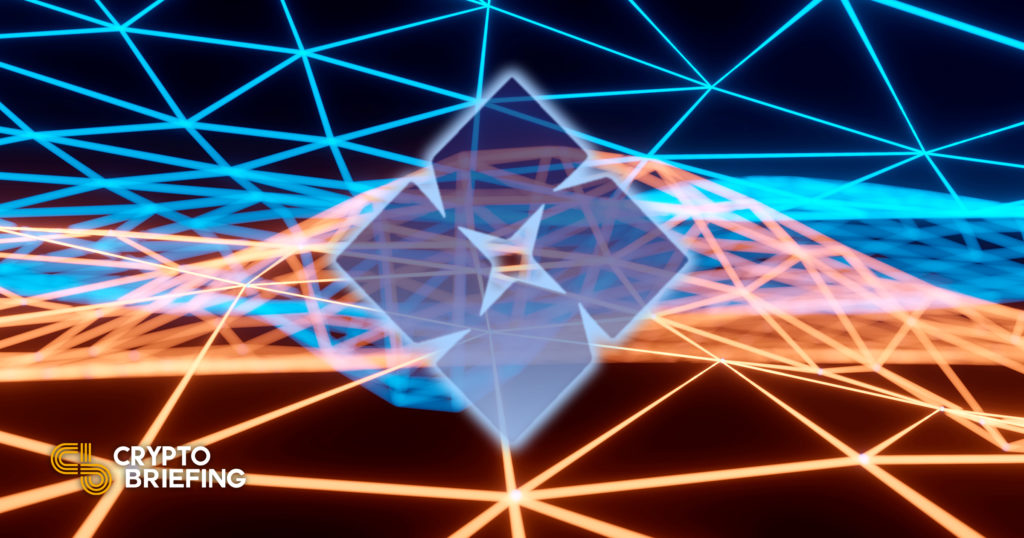 Key Takeaways
StarkWare has confirmed it plans to launch token for its StarkNet network.
The new token will be used for on-chain governance, paying transaction fees on the StarkNet Layer 2 network, and rewarding operators for processing transactions.
50.1% of the total token supply will be distributed by the StarkWare Foundation through various community-oriented initiatives.
StarkWare plans to launch the StarkNet token on-chain in September.
StarkWare Announces Token
Another Ethereum Layer 2 project is launching its own governance token.
According to a Wednesday blog post, the Ethereum Layer 2 developer StarkWare plans to launch a governance token for its StarkNet network.
The new StarkNet token will serve as a way for StarkWare to put the network's governance and development in the hands of its community. Additionally, the token will be used to incentivize community operators—people providing the network with computing resources that perform sequencing of transactions and the generation of STARK proofs. According to posts announcing the new token, gas fees on the Layer 2 network will be paid using the StarkNet token, and a portion of the fees will be rewarded to operators for processing transactions.
StarkWare currently acts as StarkNet's sole operator responsible for processing transactions. In the future, the company plans to hand over operating duties to the community, a decentralization initiative that the StarkNet token will be integral to achieving. "StarkNet will not rely on a single company as its operator. Companies can cease to exist, or may decide to stop servicing the network. After decentralization, such scenarios will not bring down StarkNet," the company explained.
To achieve its decentralized vision, StarkWare plans to distribute tokens to the company's investors, employees, and consultants, as well as community developers, contributors, and end-users. The company has already minted 10 billion StarkNet tokens off-chain and has allocated them to StarkWare's investors and to StarkNet's core contributors. These initial tokens are set to be deployed on-chain this September as ERC-20 tokens and will be requested for use in governance and voting on network upgrades. A more general community token allocation managed by the StarkWare Foundation is also scheduled for next year.
The current StarkNet token allocation breakdown gives 17% of the supply to StarkWare investors, 32.9% to core contributors (such as StarkWare and its employees and consultants), and the remaining 50.1% to the StarkWare Foundation—a non-profit organization tasked with maintain StarkNet as a public good. To align the long-term incentives of core contributors and investors with the interests of the StarkNet community, all tokens allocated to core contributors and investors will be subject to a four-year lock-up period, with linear release and a one-year cliff.
The announcement of the StarkNet token follows a Tuesday tweet from Three Arrows Capital co-founder Su Zhu that alluded to the company's decentralization plans. Email correspondence between Zhu's lawyers and counterparty liquidators referenced a "StarkWare token purchase offer" received by Three Arrows after the firm invested in the company's funding round earlier this year, leading to widespread speculation that StarkWare had a token in the works.
Disclosure: At the time of writing this piece, the author owned ETH and several other cryptocurrencies.