Ethereum Miners Spam the Blockchain With Small Transactions
Ethereum is experiencing high transaction volumes due to excessive mining pool activity.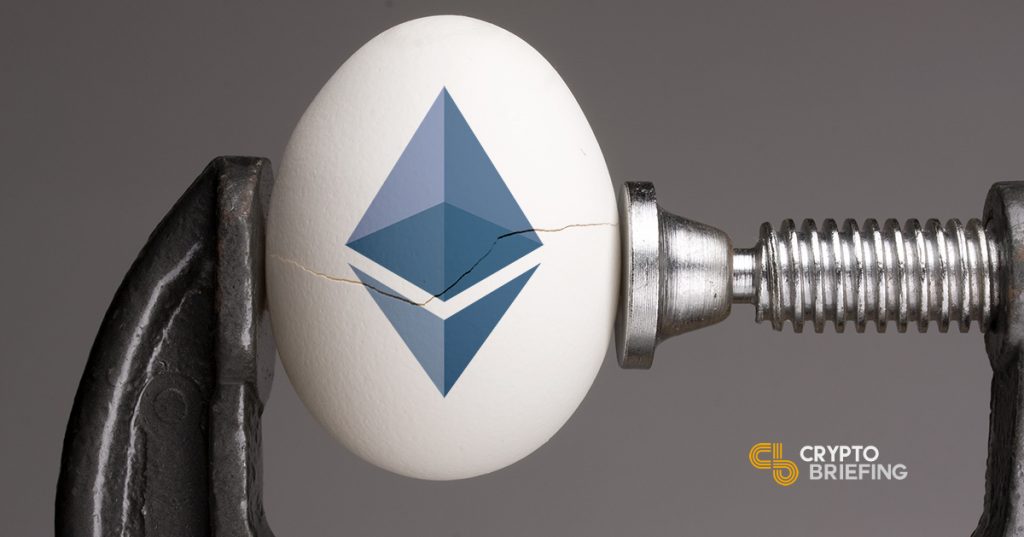 Key Takeaways
Ethereum mining pools are sending many small transactions, which has led the network to handle 1 million transactions in one day
Those pools may be doing so in order to harvest mining rewards from the same transactions they send
Today's congestion is unrelated to past performance issues
Ethereum miners are spamming the network's capacity with small transactions, according to reports from Trustnodes.
Over One Million Transactions
The alleged spam campaign has brought Ethereum's daily transaction volume above 1 million transactions—a high point not seen since early 2018.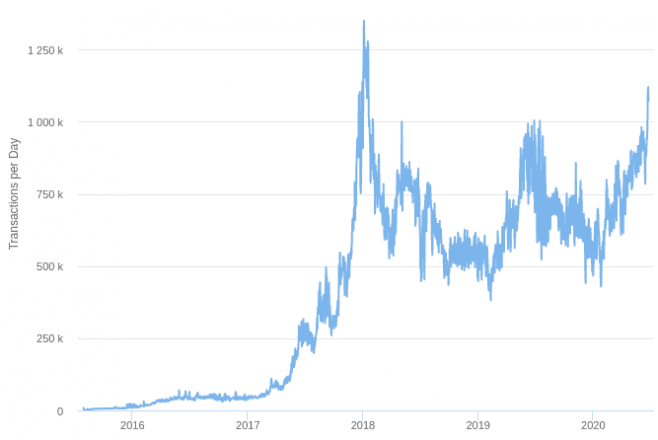 Several pools are partially responsible for those transactions. Ethermine made more than 13,000 transactions over 24 hours. Nanopool and Sparkpool behaved similarly. The average transaction fees are $0.75 as of June 24.
Why Are Mining Pools Spamming ETH?
Trustnodes speculates that miners or pools are sending these transactions to obtain the rewards that come from mining them. This behavior is supported by the fact that some transactions are as small as 0.001 ETH ($0.25), suggesting that the real value is actually contained in the transaction fee.
Trustnodes also considers the possibility that the high transaction volumes are simply the result of low payout thresholds. That is, mining pools could be paying small miners rewards for legitimate reasons. However, Trustnodes ultimately maintains that today's transaction volume is excessive by any measure—equal to "two months of the network running at full capacity," it says.
Ethereum Congestion Continues
Ethereum congestion was previously an issue for a different reason: high-volume smart contracts. Since March, Ethereum's capacity has been burdened by big projects like Tether and scams such as PlusToken and MMM Token.
Incidentally, some of today's mining-related spam has caused those contracts to cut back on their activity. CoinTelegraph reports that PlusToken has been unable to move its funds due to today's volumes.
Congestion has also been an issue in past years. CryptoKitties clogged the Ethereum blockchain in 2017, while the iFish token overburdened the network in 2018. Various proposals that could solve Ethereum's congestion problem are underway, including gas fee tweaks, EIP-1559, meta transactions, staking, and sharding.