Ethereum Now Offered on Amazon Managed Blockchain
Amazon has announced that Amazon Web Services users can access Ethereum.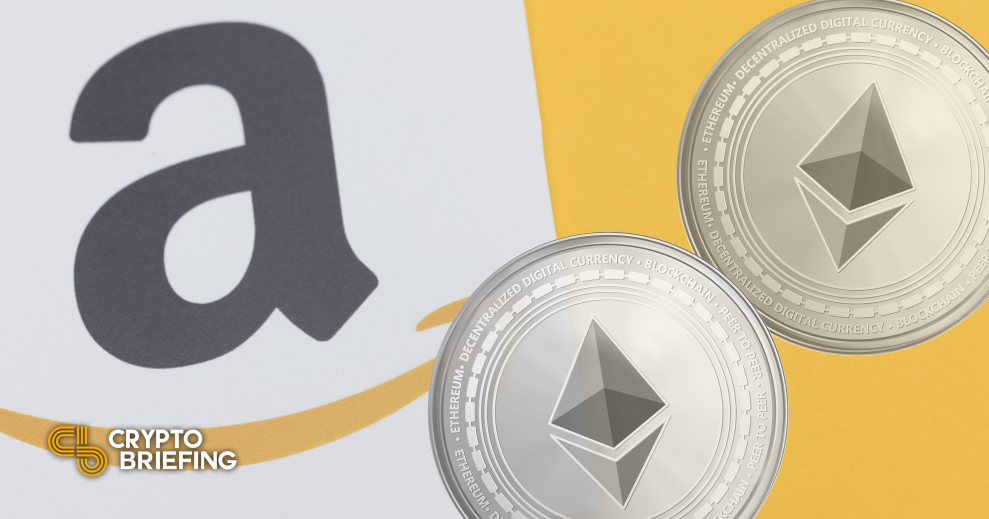 Key Takeaways
Amazon Managed Blockchain has added Ethereum support, allowing users to join Ethereum's mainnet and testnets.
The service will provide secure access to Ethereum and automated node maintenance, among other things.
Amazon Managed Blockchain originally went live in 2019.
Amazon has announced that Ethereum is now available via its blockchain service, Amazon Managed Blockchain.
The announcement means that users of the cloud computing platform Amazon Web Services (AWS) can set up Ethereum nodes and join the network via Amazon's blockchain service.
Ethereum nodes are software clients that power the Ethereum network and verify transactions. Users will be able to join the Ethereum mainnet as well as testnets such as Rinkeby and Ropsten.
According to Amazon, its support for Ethereum will make access to the network secure. "With Amazon Managed Blockchain, customers get secure networking, encryption at rest and transport, secure access to the network via standard open-source Ethereum APIs, fast and reliable syncs to the Ethereum blockchain, and durable elastic storage for ledger data," the company said in a post.
It added that the Ethereum nodes will be monitored for health and replaced when necessary, and noted that updates to the Ethereum software will be automated.
Amazon Managed Blockchain was launched in 2019. It allows users to join public blockchain networks and set up custom private blockchain networks.
Disclaimer: the author owned BTC, ETH, UNI, and DOT at the time of writing.