Ethereum Primed to Rebound Thanks to Whale Buyers
ETH prices touched a low of roughly $900 over the last 24 hours.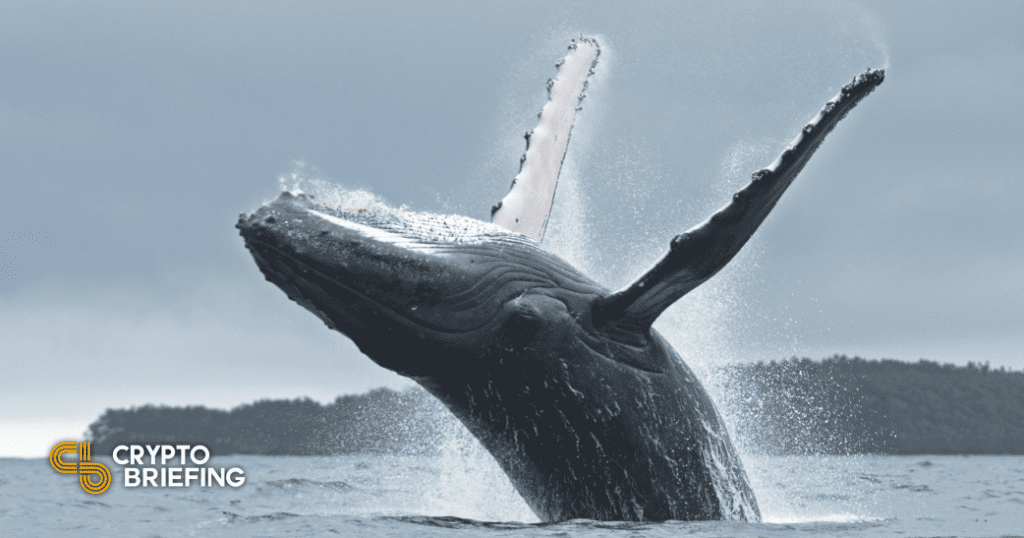 Key Takeaways
Ethereum prices fell as low as $900 today.
Large "whale" investors seem to be buying the token, though.
This could help ETH prices rise once again.
Ethereum has incurred significant losses in the past 24 hours. However, "whale" investors are buying these tokens at a discount fostering hopes of a prompt price recovery.
Ethereum Loses Critical Support Barrier
Following a 90% bull rally since the beginning of the year, the Tom Demark (TD) Sequential indicator has warned investors that Ethereum was bound for a steep price correction.
This technical index presented sell signals on both the 1-day and 12-hour charts, forecasting that the largest altcoin by market capitalization was approaching overbought territory.
What came next was a 32.50% correction that saw ETH drop from a high of $1,355 to a low of $915 in the past 24 hours.
IntoTheBlock's IOMAP model reveals that Ethereum lost a critical area of support represented by the $1,140 level. More than 152,000 addresses bought over 6.7 million ETH around this price point.
Now that the $1,140 hurdle has become resistance, it may not be easy to push prices back up. Holders within this price range may try to break even each time Ether goes up to avoid further losses.
The spike in sell orders could contain rising prices until there are no more tokens to sell. But if the selling pressure is significant enough, Ethereum may aim for $800 or even $700 since there is no considerable demand barrier underneath it, based on IOMAP cohorts.

Regardless of the lack of significant support walls underneath Ethereum, whales seem to have bought the dip. Santiment's holders distribution chart shows that approximately 17 new addresses holding 10,000 to 100,000 ETH joined the network in the last 24 hours.
The rising demand coming from high net worth individuals during such a steep correction shows conviction about the potential that this cryptocurrency may have to advance further.

Still, Ethereum would have to regain the $1,140 level as support to put in jeopardy the bearish thesis. If this were to happen, the second-largest cryptocurrency by market capitalization could rise and re-test its previous all-time high of nearly $1,400.
Cryptocurrency Market Moves Forward
Ethereum is not the only coin affected by this trend. Bitcoin has also experienced one of the largest one-day corrections since March 2020's Black Thursday. The flagship cryptocurrency saw its price plummet by more than 26%. It went from trading at a high of $41,230 to hit a low of $30,450 within a few hours.
Some in the crypto community describe the recent market crash as manipulation. Venture capital investor Tim Draper believes that banks are trying to control Bitcoin because it may disrupt their financial model. He maintains that this was an attempt to scare investors and that BTC is headed to $250,000 by the end of 2022.
Likewise, Rafael Schultze-Kraft, CTO at Glassnode, said that those who are selling their tokens during such high periods of volatility are in error. He says that investors are selling their holdings to the "big guys" at a discount to then buy at a higher price. Schultze-Kraft suggests that crypto enthusiasts should add more tokens to their holdings during steep corrections before each bullish cycle.
Despite the bullish sentiment from prominent market participants, it is imperative to watch out for different crucial price levels previously mentioned as Bitcoin and Ethereum sit on top of weak support.
Disclosure: At time of writing, this author owned Bitcoin and Ethereum.
For more key market trends, subscribe to our YouTube channel and get weekly updates from our lead bitcoin analyst Nathan Batchelor.