Bitcoin Takes Big Plunge as Price Drops to $30,000
The price of Bitcoin dipped to approximately $30,250 today.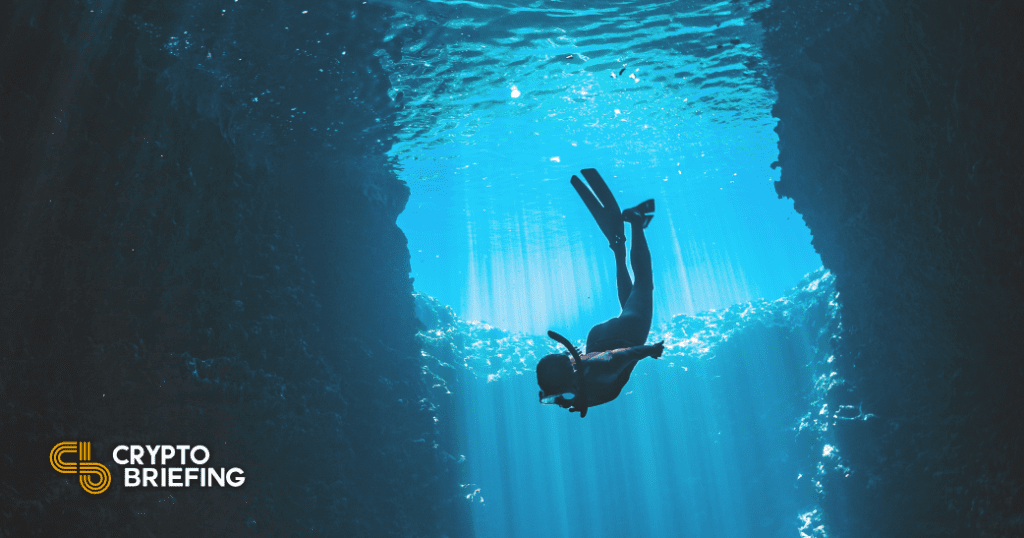 Key Takeaways
Bitcoin prices fell as low as $30,250 today.
Various factors are behind the decline, including more attractive U.S. Treasury bonds and a stronger U.S. dollar.
Events related to U.S. politics and the COVID-19 pandemic are also responsible for the sudden price drop.
The price of Bitcoin has dropped to nearly $30,000. The strength of the U.S. dollar, rising U.S. Treasury bond yields, and uncertainty about Bitcoin's all-time high are all behind the drop.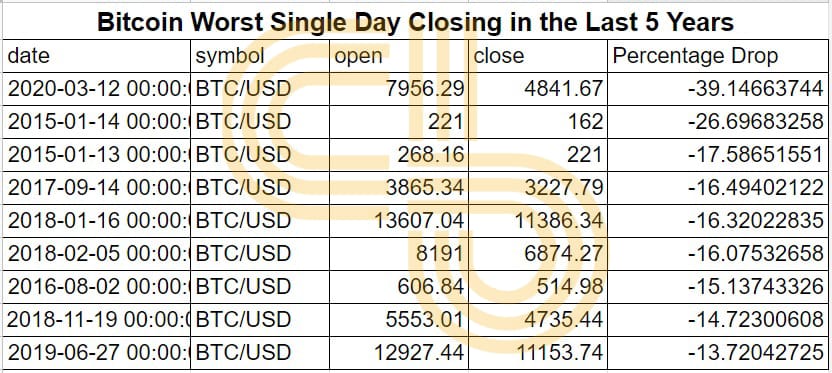 Market Losing Risk Appetite for Bitcoin
Bitcoin's price crash today began when it suddenly plummeted to lows of $32,500. The negative action continued later in the day when Bitcoin dropped to an even lower price of $30,250.
The recent Democrat win, which could cause inflation through a newer and larger stimulus package, is still in Bitcoin's favor.
However, the short-term growth in Treasury yields acted as the catalyst for today's drop, as investors are seemingly more interested in those investments. The uncertainty after Bitcoin's surge to $42,000 is also partly to blame for the price drop.
Bitcoin's price drop comes three days after gold recorded its worst crash since March 2020. The precious metal fell 3.3% Friday, closing at $1848 per ounce. In the early hours today, it dropped to $1817.
The reason for the drop in the price of competing inflationary hedges—Bitcoin and gold—is the rise in the strength of the U.S. dollar. The greenback has seen three consecutive positive trading days, as the dollar index (DXY) versus other fiat, reached a top of $90.70.
Nonetheless, the index is still down 12.1% from its 2020 high of $102.20, seen just after March's COVID-19 crash.
Factors of Uncertainty
Pandemic anxieties have precipitated strong fear in the global economy, as companies and individuals rush to accumulate cash.
The recent political turmoil in the U.S. is brought about by the Republican mob which stormed the U.S. Capitol, with intentions of overturning the 2020 election results by brute force.
Elsewhere, Asian countries are witnessing a surge in the number of COVID-19 cases, with Japan reporting a new mutation of the coronavirus, separate from the aggressive strain discovered in the U.K. Cases in Indonesia and Thailand are surging as well.
The above situations have produced a low-risk environment for traders and investors. The drop in Bitcoin prices that took place today seems to be a product of this exodus to cash.
Bitcoin is trading at $32,189 at the time of publication.
Disclosure: The author held Bitcoin at the time of publication.