Ethereum Whale Pushed ETH Prices to $450 on Uniswap
A whale pushed the price of Ethereum on Uniswap to just under $450 with a $18 million order. The buyer lost $2 million on the transaction because of slippage.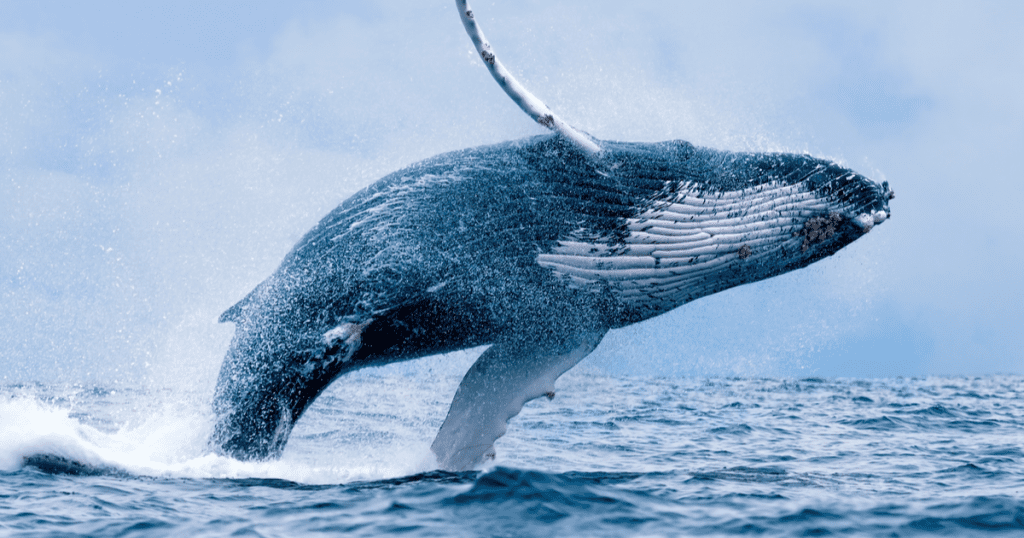 Key Takeaways
Uniswap processed a USDT-ETH swap for 40,000 ETH, worth about $16 million at current prices
Price slippage on the Ethereum transaction was over 10%, emphasizing that DeFi is still starved for liquidity
A single wallet address pushed up Ethereum prices on DeFi exchange Uniswap to just short of $450. The trade involved a series of swaps totaling $17.9 million USDT to purchase slightly over 40,000 ETH.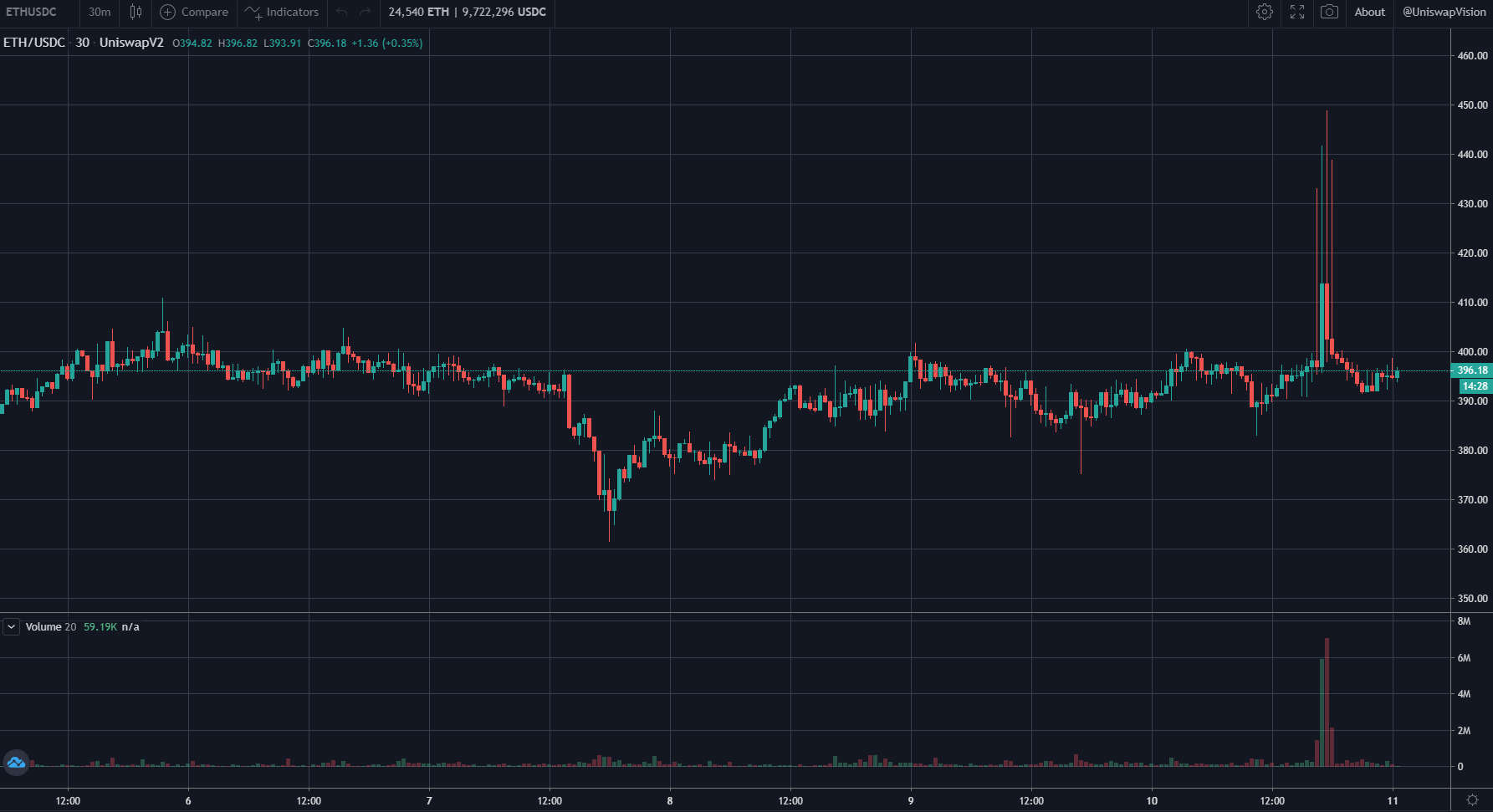 With ETH prices at about $400, the trade was valued at about $16 million⁠—equating to a loss of almost $2 million to slippage. The whale received the USDT from an address associated with cryptocurrency exchange Huobi. The ETH was then parceled out to several freshly minted addresses.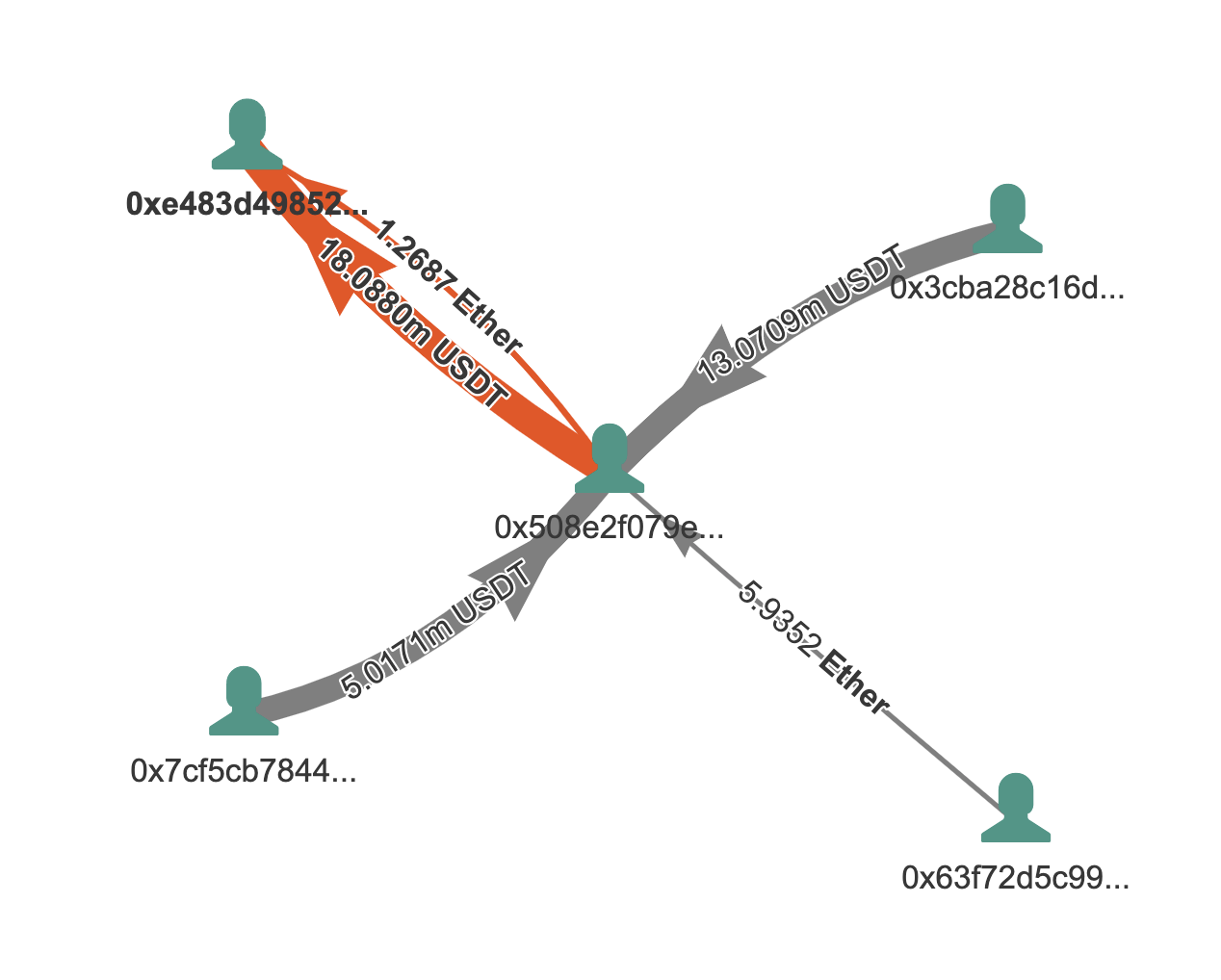 A position of this size could have been fulfilled on a centralized exchange with much less slippage. The trade shows that DeFi doesn't have enough liquidity to serve institutions yet. But, it does show that there is still demand for big DeFi trades, even if costs are high for now.