Ethereum Whales on a Buying Spree as Network Prepares for Upgrade
The buying pressure behind Ethereum is rising as market participants prepare to receive staking rewards.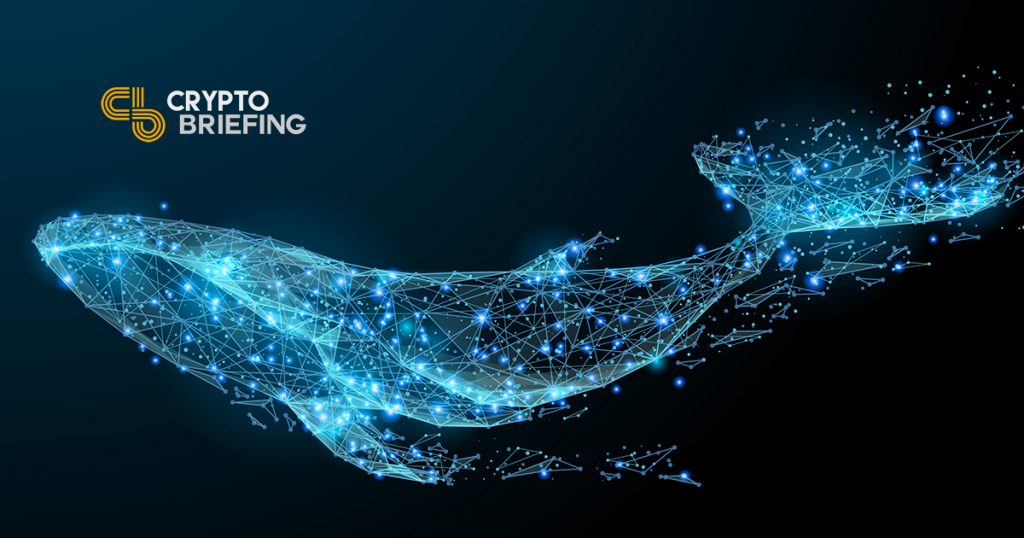 Key Takeaways
The price of Ethereum is stagnant in a narrow trading range.
Despite the lackluster price action, miners and whales have been adding a significant number of ETH to their bags.
If the buying pressure continues, Ether may be bound for a bullish impulse. There is still a massive barrier ahead, however, that must break.
As Ethereum prepares to transition to a proof-of-stake (PoS) consensus algorithm, large ETH holders are on a buying spree that may result in a price increase.
Ethereum Whales Accumulate
The second-largest cryptocurrency by market cap continues consolidating without any clear signs of where ETH is headed next.
Based on its 4-hour chart, Ethereum has been mostly contained between its 100- and 200-four-hour moving average over the past week. These two moving averages are getting closer to each other, limiting Ether's price action to a $7 range.
Such a narrow trading range may indicate that the odds for a wild price move are increasing.
Data from Santiment reveals that Ethereum whales have been enjoying the lackluster price action to grow their positions in anticipation of an upward breakout.
Miners have also collectively increased their balance by 15,000 ETH throughout the past couple of weeks.
"After a mild bag dump around the time ETH began to consolidate, miners have resumed accumulating for the time being," said Santiment.
Along the same lines, the number of addresses with millions of dollars in Ether is rising again. Since the beginning of the month, the number of addresses with 100,000 to 1,00,000 ETH has surged by nearly 5%.
Santiment's holders distribution chart shows that 160 addresses are holding between $23 million and $230 million worth of Ethereum, which is the highest number ever recorded.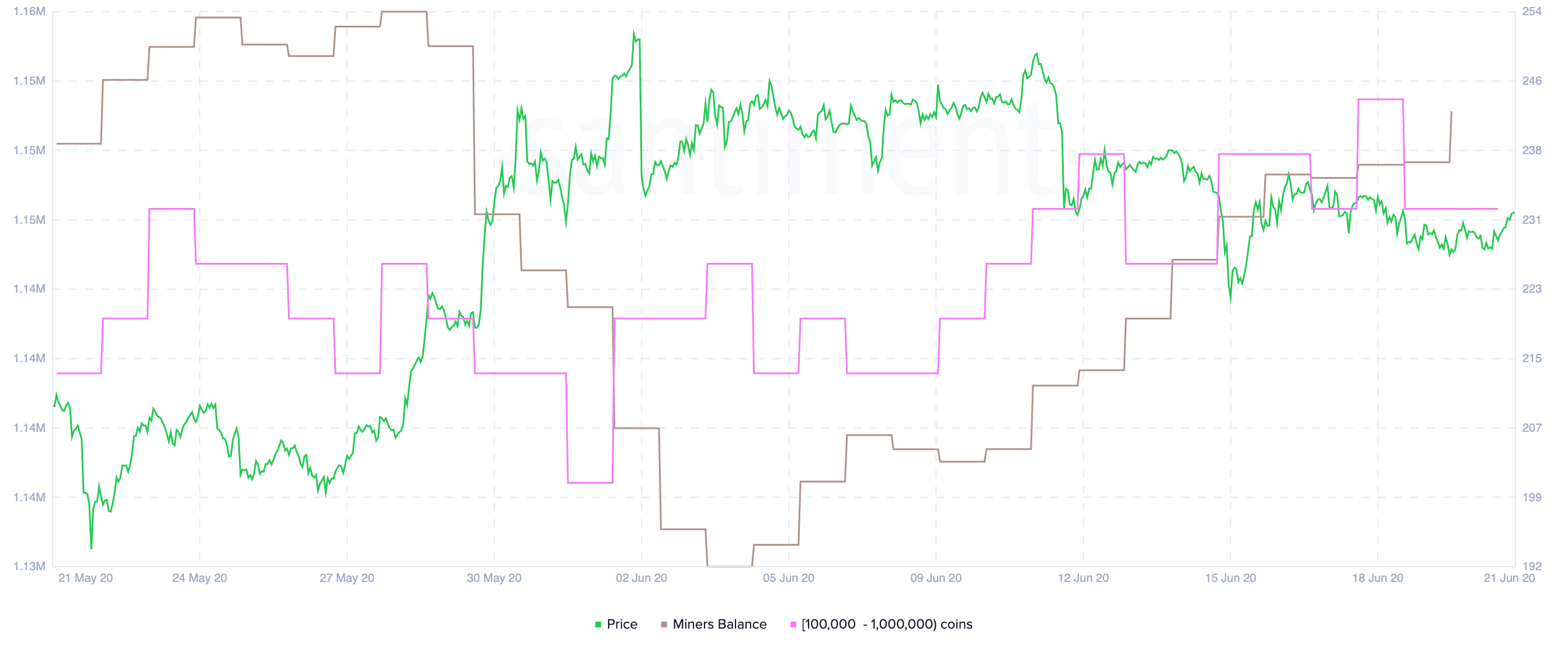 Despite the rising buying pressure behind Ethereum, IntoTheBlock's "In/Out of the Money Around Price" (IOMAP) model reveals that there is a massive supply wall ahead.
Strong Resistance Ahead
Roughly 1.14 million addresses bought nearly 7 million ETH between $235 and $242. These price levels represent a significant barrier for the bulls to overcome since they may have the ability to absorb any upside pressure.
But, if the demand for Ether continues trending up and allows it to break above this resistance hurdle, the outcome would convert even the staunchest skeptics.
The IOMAP cohorts show that, above this level, there isn't any other significant barrier that will prevent a move towards $280.

Nonetheless, if the current support given by the 200-four-hour moving average fails to hold, the next significant support point to watch out for sits around $200. Here, approximately 1.6 million addresses purchased more than 7.5 million ETH, according to the IOMAP.
The hype around ETH 2.0 is real, and that can be seen in the rise of new addresses joining the network.
This metric surged more than 24.5% over the past week, which is a bullish sign because network growth is one of the most accurate price predictors. Generally, rising network growth leads to increasing prices.
But first, Ethereum would have to break above the supply barrier that lies ahead.
Until that happens, it is imperative to wait on the sidelines for a clear break of the support or resistance levels previously mentioned.
For more key market trends, subscribe to our YouTube channel and get weekly updates from our lead bitcoin analyst Nathan Batchelor.