Ethereum's Value Grows with Network Usage, Fidelity Reports
Fidelity research spots Ethereum as a yield-bearing and deflationary asset.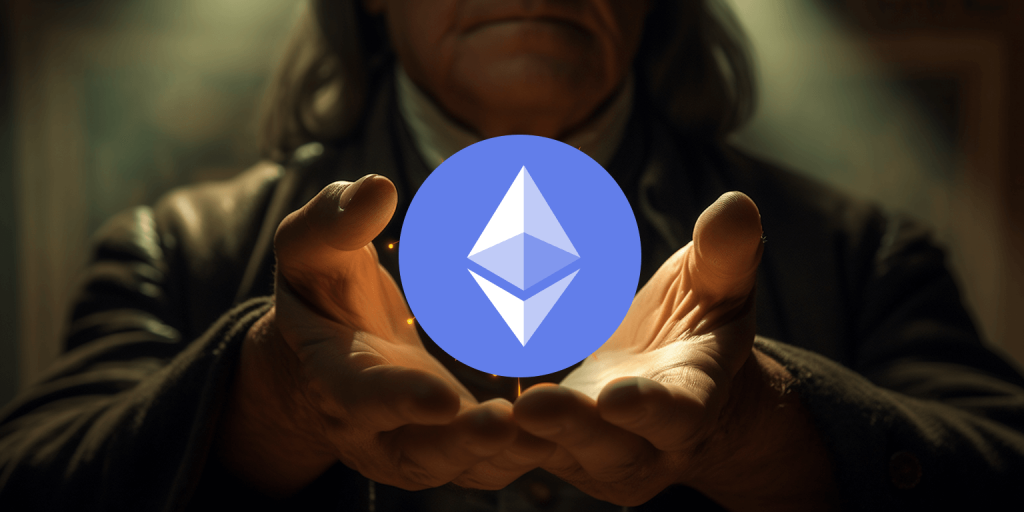 Key Takeaways
The report links Ethereum's price to expected fee revenues, estimating one ETH at $2,090.
Fidelity, a $4.5 trillion asset manager, published a study yesterday about Ethereum claiming that "ether's perceived value is tied to network usage."
"Because applications on the Ethereum network require ether, increased adoption of the Ethereum network could lead to the increased price of ether and value accrual to ether token holders due to supply-demand mechanics."
The report discussed Ethereum's deflationary properties since introducing the EIP 1559 fee burns in 2021. According to data from ultrasoundmoney, Ethereum's burn rate has consistently outpaced its daily issuance since the beginning of 2023.
Last week, Bitwise CIO, Matt Hougan tweeted last week Ethereum had its first deflationary year in history.
Yesterday marked the first deflationary year in ETH's history.

Total ETH Supply:

* August 23, 2022: 120,224,061
* August 23, 2023: 120,213,931

— Matt Hougan (@Matt_Hougan) August 24, 2023
The report also highlights the Merge, Ethereum's transition from proof-of-work to proof-of-stake, as a way to generate yield through staking.
"An increased number of Ethereum use cases creates greater demand for block space, which leads to higher fees and greater value and utility in the form of yield rewarded to validators.
According to the study, Ethereum accrues value through increased network activity, which drives demand for block space and generates cash flow that can benefit token holders.
The report estimates Ethereum's price based on assumptions about the growth rate network fees "to demonstrate the relationship between network usage and value accrual." Using this model, the estimated price of one ETH token is $2,090.

Fidelity recognizes adoption milestones for Ethereum such as Franklin Templeton, a $1.5 trillion asset manager, embracing Ethereum to process its fund transactions and keep a record of share ownership. And the European Investment Bank is using Ethereum for issuing bonds.
Ethereum has experienced a slight change of 0.2% in the past day and a drop of roughly 7% in the previous month, according to data from CoinGecko.