Ethfinex Spins Out Of Bitfinex To Pursue Radical Decentralization
The new exchange will be known as DeversiFI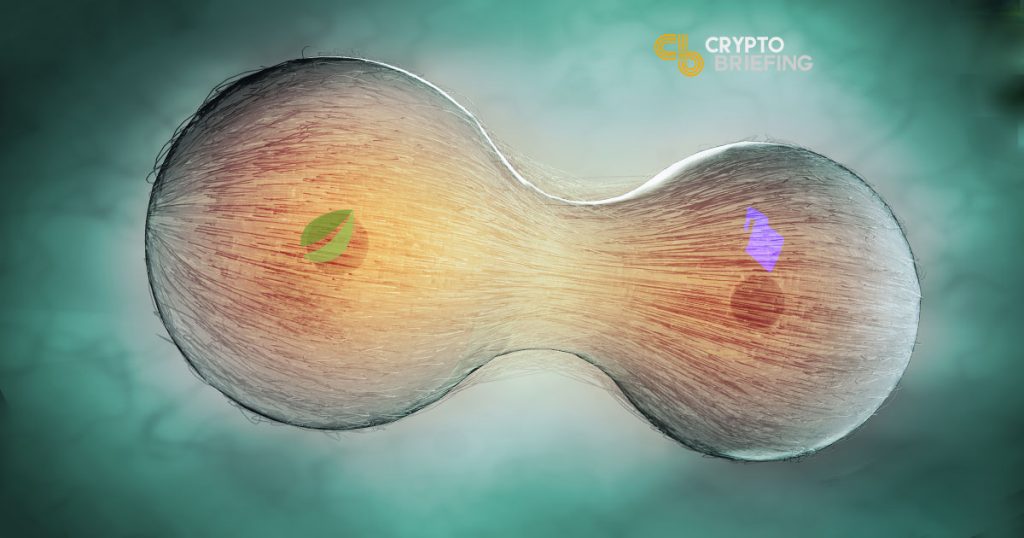 Ethfinex has left the Bitfinex nest. Now known as DeversiFI, the team wants to provide users with full control over their funds and greater security, while still having the deep orderbook found in most centralized exchanges. They are also looking at giving the community greater control through a decentralized autonomous organization.
The Ethereum-based trading platform announced today it had officially become DeversiFI, a fully-independent exchange aiming to provide users with access to a plethora of facilities and financial products from their own private wallets. The IEO platform Tokenix will stay with Bitfinex.
According to DeversiFI CEO Will Harborne, previously Ethfinex CEO, the old company had gone as far as it could in providing a functional hybrid DEX with good liquidity and UX. Although users have control over their funds, trades are settled on a central server for quick execution and to prevent slippage.
Spinning out was the "necessary next step" towards providing new trading facilities that leverage blockchain technology. "[We] see DeversiFi enabling a new era of digital asset trading which empowers users by putting power back into their hands with trustless trading solutions," said Harborne.
DeversiFI plans to offer new trading facilities and products that help contribute towards the still-nascent DeFi space. This will include integrating with decentralized margin lending protocol bZx Fulcrum, which Harborne says will make collateralisation and liquidation more transparent, thereby eliminating several of the risks associated with crypto derivative products.
As a non-custodial exchange, Harborne says that DeversiFI is exempt from some of the same requirements that restricted centralized platforms. For example, users do not have to complete KYC, meaning they can trade privately on the platform. Earlier this month, payments network BitPay had to introduce a new KYC requirement on any BTC payment exceeding $6,000.
DeversiFI is now a wholly separate entity of Bitfinex and the larger holding company, iFinex, but the new company doesn't see them as potential competitors. "DeversiFi is focused on a different customer segment," Harborne explains, for traders that want full custody over their assets.
Former Ethfinex users can use the new platform by withdrawing tokens onto private wallets. Any digital assets left on the old Ethfinex platform will be automatically transferred when the server shuts down in September.
Ethfinex has been a strong advocate for greater decentralization in the crypto space ever since it launched last year. The exchange launched a test DAO back in mid-July, to see how they could decentralize control of their operations
As DeversiFI, the team are taking this experiment to the next level. Harborne plans to launch a "significant" DAO in the coming months, with users voting with the overhauled Nectar (NEC) governance token, which has also migrated over from Ethfinex.
This is highly experimental and the first example of a major exchange trying to delegate governance using a DAO structure. Still, it mirrors a push across the industry to create the DeFi space, using DLT to provide the same level of financial services but in a fairer, more transparent means.
DeversiFI is a radical idea. But it could be at the bleeding edge of the crypto space, so long as the future truly is decentralized.