Ethfinex To Decentralize Its Listing Process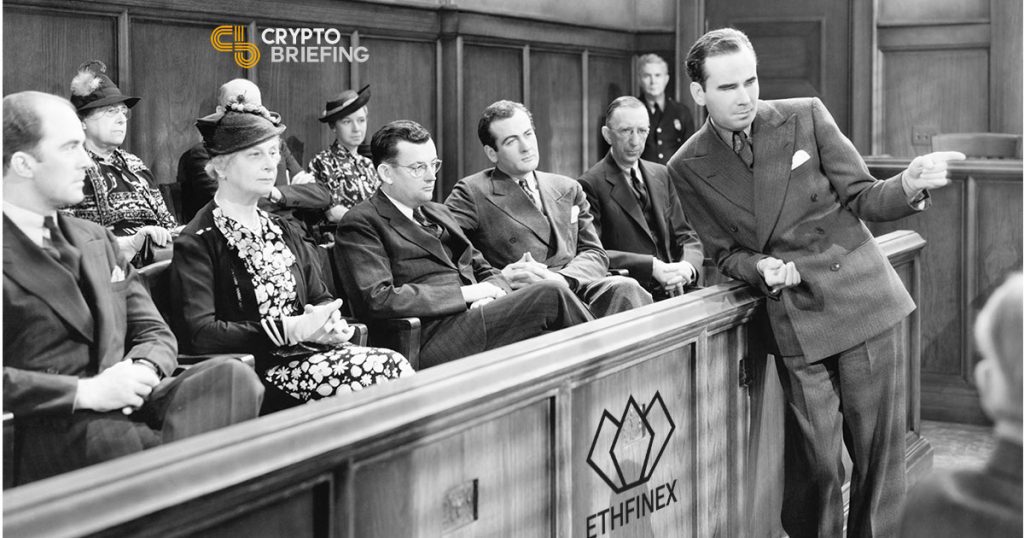 Ethfinex, a hybrid cryptocurrency exchange, is working with arbitration platform Kleros (PNK) to decentralize the token listing process.
Kleros announced yesterday that they were working to integrate a curated list dApp into the Ethfinex platform, which would effectively put the token listing process into "the hands of the community."
"Ethfinex have always looked to offer decentralized, trustless and transparent operations where possible," said Stuart James, Communications Director at Kleros. "This collaboration with Kleros is yet another example of this ethos translated into real, working Dapps and hopefully, the first of many exchanges to decentralize their listing process."
In the current system, the Ethfinex team selects tokens, which are put forward to a public vote each month. The three most popular assets are then added to the exchange. Although Ethfinex says this process is "fine," the exchange also believes it "was lacking the true spirit of decentralization."
---
What's Kleros?
Kleros is a "justice protocol," which uses blockchain and smart contracts as the basis of a resolution platform. Disputing parties place funds in an escrow and third-party jurors are employed to resolve the disagreement.
In order to incentivise good practice, jurors have to deposit Kleros' native PNK token before they rule on any disputed case. Jurors which make "coherent decisions" – i.e., who take the winning side – are rewarded with the PNK forfeited by the jurors who ruled the other way.
The platform first piloted its resolution layer with the 'DogesOnTrial' experiment, which tested if jurors could make accurate and impartial decisions, by asking people to distinguish between cats and Doges.
---
How will the new listing process work?
The proposed token listing process gives the Ethfinex community full decision-making powers over the tokens chosen.
It starts with a community member, who pays an Ether deposit to submit tokens for consideration. Each month, submissions will be pulled to Kleros' decentralized application, which can check if tokens meet Ethfinex's listing criteria.
If the token adheres to Ethfinex's listing policy, it is put it forward to a community vote. Members will vote with their Nectar (NEC) tokens; if there are no objections within a two-week window, the token is listed and the deposit returned.
But users can also challenge a token application, if they believe it was submitted incorrectly or that it poses an actual threat to the Ethfinex platform. Like submitters, challengers also pay an ETH deposit.
In this case, community members are selected by the Kleros platform to arbitrate the case as jurors. Decisions are reached by votes. The defeated party loses their ETH deposit, which is paid to the winning party as well as the jurors who sided with the majority.
---
Ethfinex launched in 2017, specifically as a trading platform for ERC20 tokens. Like Bitfinex, Ethfinex is built as a secondary layer on top of the Ethereum network.
The exchange refers to itself as a "hybrid decentralized exchange," and its whitepaper indicates plans to gradually transition into a fully decentralized trading platform. Neither project has yet given a timeframe for when they think the new listing process could be launched.
But with work starting, it's a sign Ethfinex is living up to its promises.
---
The author is invested in digital assets, including ETH which is mentioned in this article.