EU Blockathon Offers €100,000 To Blockchain Geniuses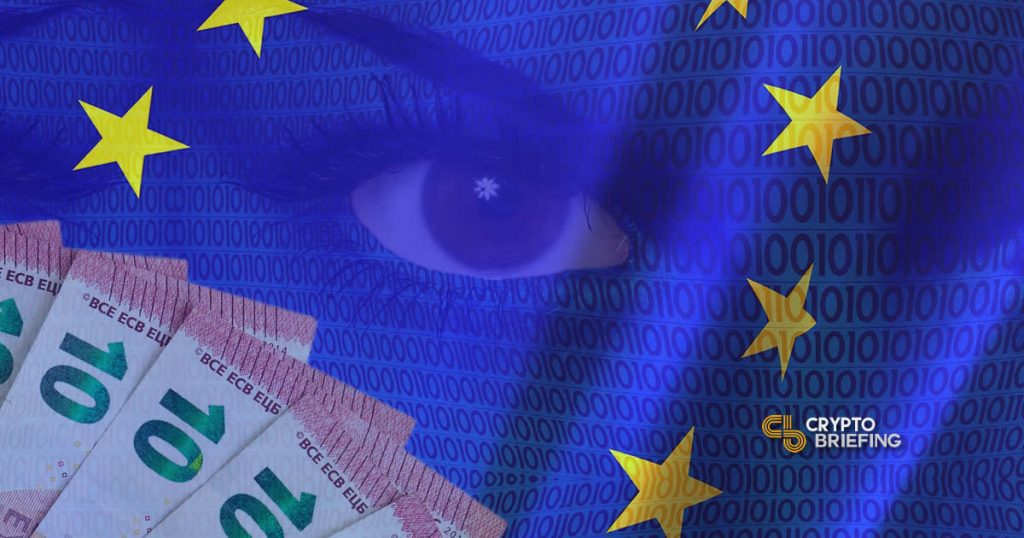 The EU Blockathon is a new competition designed to attract coders and blockchain experts from around the world to create solutions that will enable consumers to identify fake goods, as well as help authorities to track down criminal activity.
Sunbucks, Adidos, Dolce & Banana: not all the knock-off brands currently available on the market are that convincing or that desirable.
Counterfeit sales are on the rise. Whereas the proportion of EU consumers who said they had mistakenly bought a fake product was 4% in 2013, this had more than doubled to 10% by 2017.
A booming counterfeit trade is a strong cause for concern. Intellectual property rights (IPR) support 38% of jobs and businesses that rely on IPR constitute 42% of the EU's GDP.
According to recent figures, each year fake goods and copyright infringements cost Europe €90bn a year and are directly behind the loss of over 800,000 jobs.
To combat this, the European Union Intellectual Property Office (EUIPO) has announced a competition to use blockchain technology to combat Europe's surging counterfeit goods' trade.
Announced on Wednesday, the four-day competition, in partnership with the European Commission, is set to take place in Brussels between the 22nd and 25th of June this year.
The winner will receive a €100,000 cash-prize; 10 selected teams will be offered the chance to cooperate with EUIPO and relevant institutions and companies to develop prototype protocols.
The @EU_IPO is launching the first-ever anti-counterfeiting #blockchain competition in Europe and invites the brightest blockchain teams to take part in a 4-day Blockathon from 22 to 25 June 2018 in Brussels. Apply before April 30! ➡️https://t.co/c7sSbL3EsP pic.twitter.com/cPfc8uVuKM

— EU Startup Network (@EUStartupNet) April 9, 2018
Although there are numerous projects and agencies currently working inside the EU to combat the counterfeit goods trade, they are often siloed from one another and this inhibits their effectiveness.
As such, EUIPO hopes the Blockathon will use blockchain technology to create a shared pool of data and resources.
"The EUIPO, is determined to explore the potential of blockchain to interconnect systems and ensure security and immutability of shared data in order to add trust to our legitimate ecosystem for the benefits of citizens, enforcers and companies alike", said Executive Director, Antonio Campinos.
"We believe a strong networked alliance can be built to secure logistics, ensure authenticity of goods, protect consumers and combat criminal and illegal activities."
---
On Tuesday, the European Commission announced that 22 member nations, including the UK, had signed an agreement to create the EU Blockchain Partnership, an initiative for countries to share blockchain research and cooperate on applications.
Since the start of the year, the EU has become increasingly interested in blockchain technology. Back in February, it announced the launch of a Blockchain Observatory and Forum (EUBOF) with a €300m fund to support blockchain initiatives.
Not only does Wednesday's announcement highlight that EU authorities have recognised one particular use-case for blockchain technology, in a lot of ways, the Blockathon competition is the first of its kind.
Unlike the Venezuelan petro or China's proposed centralised digital currency that are essentially 'top-down' approaches to implementing blockchain, the EU is enabling talent to come up with their own strategies that can then be implemented.
This Brussels version of crowdsourcing might prove very attractive in the blockchain world. Fears over hostile regulation cast lengthy shadows for many developers but by soliciting their help to effectively fight crime, the EU can attract talent and business in a brand new sector which some estimate to be worth $3.1trn by 2030.
The 'Crypto Valley', in and around the Swiss canton of Zug, is already a world-recognised centre for cryptocurrency and blockchain developers: if other countries want in on the action, a 'blockathon' might be a good place to start.