EU Issues Fresh Russia Crypto Sanctions
The European Union has introduced a ban on "providing high-value crypto-asset services to Russia" in a bid to prevent Russian nationals from using digital assets to hide their wealth.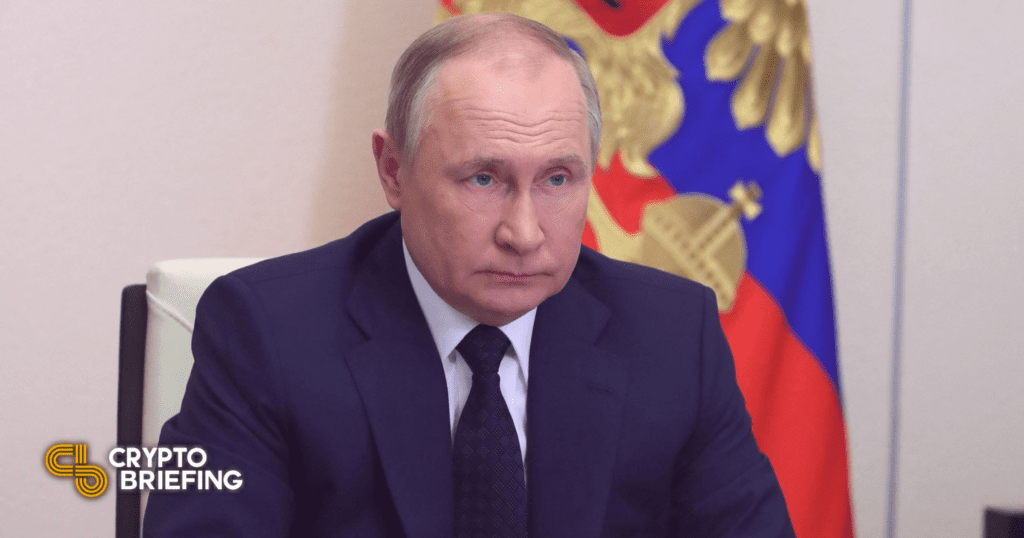 Key Takeaways
The European Union has imposed a ban on "providing high-value crypto-asset services to Russia."
It says the measures will close "potential loopholes" that allow Russia's rich to use crypto to hide their wealth.
Cryptocurrency has played a major role on both sides of the Russia-Ukraine conflict. The West has sounded the alarm on Russians using crypto to evade sanctions, while Ukraine has received over $130 million in crypto donations.
The EU said that the new measure would help with "closing potential loopholes."
EU Bans High-Value Crypto Services
As sanctions weigh down on Russia, the European Union is taking extra steps to prevent ultra-wealthy Russian nationals from hiding their money in crypto.
The EU announced fresh measures against Russia today aimed at pressuring the country to withdraw its troops from Ukraine. Among the list of sanctions, the package includes "a prohibition on providing high-value crypto-asset services to Russia." Though it's unclear what "high-value" services constitute, the EU says that the restriction will "contribute to closing potential loopholes." Other newly introduced measures include a transaction ban and asset freeze on four Russian banks, a coal ban, and a veto on various other imports and exports.
Since Russia invaded Ukraine on Feb. 24, the EU and Western countries have piled sanctions on Russia in a bid to pressure President Putin to end the country's military attack. Today's package is the EU's fifth in the past few weeks, which it says will "contribute to ramping up economic pressure on the Kremlin and cripple its ability to finance its invasion of Ukraine." Amid growing concerns over oligarchs turning to cryptocurrency to evade restrictions, the sanctions have included several measures to limit Russia's ability to interact with crypto assets. Last month, G7 and the EU imposed new measures aimed specifically at stopping Russian elites from leveraging digital assets to limit the impact of sanctions.
Crypto's Place in Russia-Ukraine War
Technology has taken center stage in the Russia-Ukraine conflict. Social media has played a crucial role in fueling the so-called Information War, and cryptocurrency has also found a place on both sides of the conflict. In response to the sanctions, one of Russia's top energy officials recently hinted that the country would accept Bitcoin for gas exports. Demand for the top crypto also spiked in February as Russian citizens saw the value of the Ruble plummet on the first wave of sanctions.
Ukraine, meanwhile, has turned to crypto to raise funds to defend itself against the attack. The Ukrainian government began accepting donations in Bitcoin, Ethereum, and other cryptocurrencies in February, and the Ministry of Digital Transformation has since opened an NFT museum based on the war and partnered with Everstake, FTX, and Kuna on an initiative called Aid for Ukraine. The initative's donation page says that over $60 million has been raised to date, while the total amount of crypto raised for the country via the government and other initiatives tops $130 million.
Disclosure: At the time of writing, the author of this piece owned ETH and several other cryptocurrencies.