EU Wants Anti-Money Laundering Regulator to Monitor Crypto
A leading EU lawmaker said that crypto is "one of the fields more prone to money laundering activities."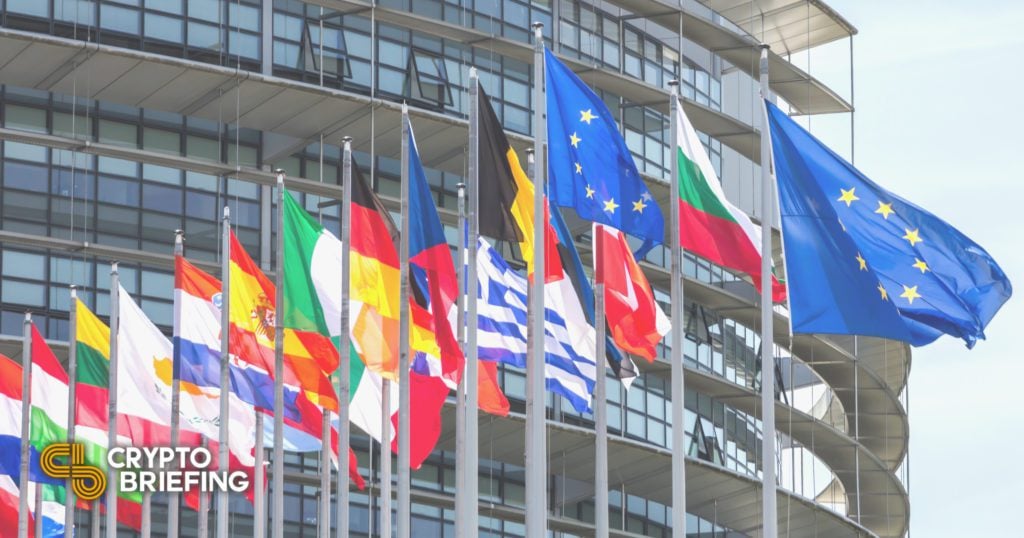 Key Takeaways
The European Union is looking to give its new anti-money laundering watchdog power to monitor the crypto space.
Due to launch in 2024, the watchdog will be tasked with reducing financial crimes like terrorist financing and money laundering.
A recent Chainalysis report found that while crypto crime has increased in absolute terms, it has trended down as a proportion of overall crypto usage.
The EU is hoping to bolster its crypto oversight efforts by giving its new anti-money laundering watchdog more power to oversee the industry.
EU Aims to Increase Crypto Oversight
The European Union is developing plans to regulate crypto more stringently as part of its efforts to prevent money laundering and terrorist financing.
The 27-country organization wants to include cryptocurrency firms within the purview of its new anti-money laundering watchdog over concerns digital assets are linked to illicit activity, Bloomberg reported Tuesday.
The European Commission is responsible for establishing the scope and design of the new watchdog. Germany has reportedly pushed to implement oversight of cryptocurrency companies alongside Spain, Austria, Italy, Luxembourg, and The Netherlands.
The new body is slated to launch in 2024. It will be tasked with overseeing banks, financial institutions, and crypto-asset related firms.
Currently, anti-money laundering efforts in Europe are carried out by several authorities across various nations in the European Union bloc, meaning that there is often difficulty in coordinating.
The Commission's focus has increasingly honed in on cryptocurrencies since its initial proposal on anti-money laundering was published last July. The updates to the proposal are not yet clear in regard to crypto firms, and it is also unclear to what extent the EU's member states will support the changes. Either way, the European Parliament will play a part in the ultimate text.
Luis Garicano, a leading lawmaker for the proposal, said that it is important that the new watchdog monitors digital assets because crypto "is one of the fields more prone to money laundering activities."
As the crypto market has boomed over the last year, regulators worldwide have increasingly turned their attention to the space. Regulators frequently say that crypto is a safe haven for criminals, and multiple central banks have gone as far as pushing to ban the asset class over fears it could impact financial stability. A recent Chainalysis report showed that crypto-related crime hit an all-time high of $14 billion in 2021, but as adoption also soared, crime represented a lower per capita portion of crypto usage.
Disclosure: At the time of writing, the author of this piece owned BTC, ETH, and several other cryptocurrencies.