Russia Crypto Clash Intensifies as Finance Ministry Drafts Bill
Russia's finance ministry wants to regulate crypto, but the central bank would rather ban it. The finance ministry has now submitted legislative proposals on creating a regulated framework for the asset class.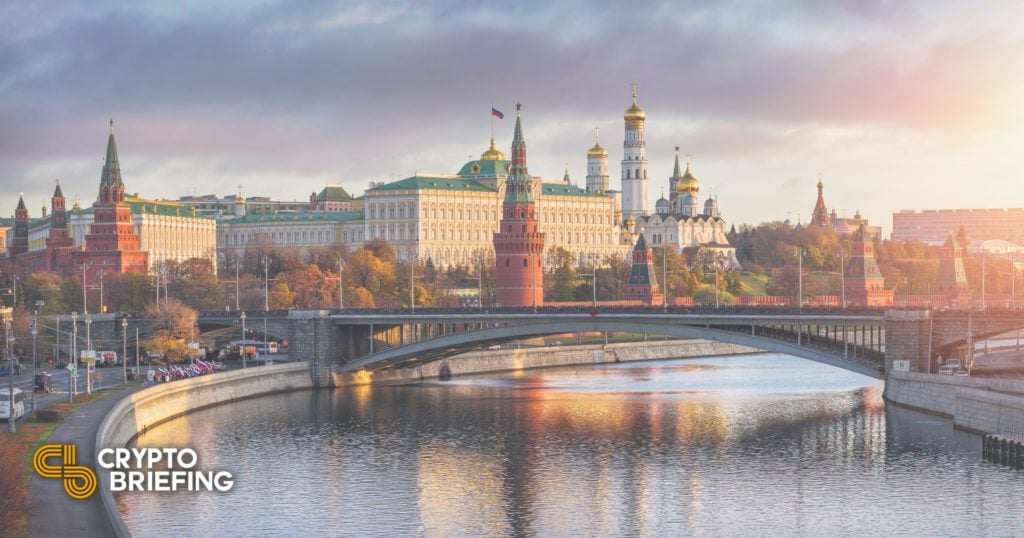 Key Takeaways
Russia's Ministry of Finance has submitted draft proposals on regulating cryptocurrencies.
While the Ministry of Finance wants to adopt the asset class within a framework, the Bank of Russia has pushed for a blanket ban.
The proposal includes plans to introduce customer identification and limits on how much citizens can invest.
The Ministry of Finance and Bank of Russia can't come to an agreement on how to deal with the rise of crypto.
Russia Finance Ministry Drafts Crypto Bill
Russia's finance ministry is still resolute on its plans to adopt cryptocurrency technology despite the central bank's concerns.
Debates between the Ministry of Finance and Bank of Russia intensified Friday as the finance ministry submitted a draft bill on how to regulate the asset class. Contrary to the finance ministry's plans, the central bank has insisted on a blanket ban on digital assets citing the risks they pose to financial stability.
In a press release, the finance ministry said the central bank's concerns "will be considered in the further work on this bill where they don't contradict the Ministry of Finance approach."
The bill outlines a framework that would see cryptocurrencies like Bitcoin treated as investment tools rather than payment vehicles. It proposes establishing a legal market in which transactions would require customer identification, a move that's likely to be unpopular with the country's most avid crypto enthusiasts.
It also outlines rules for foreign crypto exchanges to obtain a license to serve customers in the country and puts forward a plan that would see the amount users are allowed to invest determined by tests. Citizens who pass the test would be permitted to invest up to 600,000 roubles, or just under $8,000, annually, while those who fail would only be able to allocate 50,000 roubles. Crypto exchanges would also be required to record their customers' addresses, and mining would be regulated.
In a Monday interview with local media, the country's Finance Minister Anton Siluanov said that he hopes the proposed regulations will come into effect by the end of 2022.
Although the Ministry of Finance has suggested measures to regulate crypto, the Bank of Russia has made it clear that it doesn't want to see any hint of adoption. Elvira Nabiullina, the head of the central bank, met with Siluanov and Deputy Prime Minister Dmitry Grigroenko last week to discuss the asset class after writing a letter to the government calling for a blanket ban. The Bank of Russia is yet to publicly comment on the Ministry of Finance's draft bill.
Disclosure: At the time of writing, the author of this feature owned ETH and several other cryptocurrencies.