Euro Stablecoin on Solana Expected to be Fully MiCA Compliant
Boasting MiCA compliance means that businesses and individual users can be confident about its legitimacy related to European financial standards.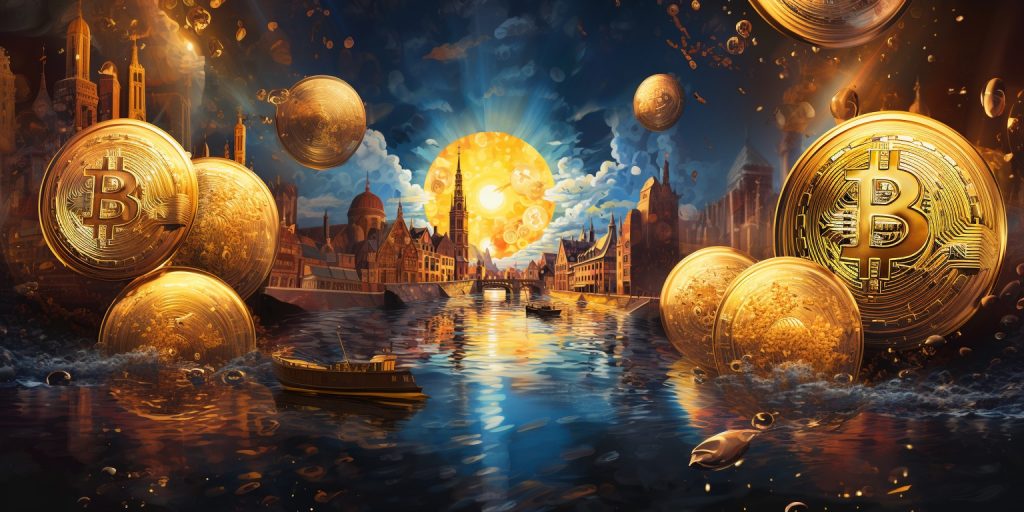 The digital finance ecosystem in Europe took another step forward with Membrane Finance's recent launch of the EUROe, Solana's first euro stablecoin, according to an August 23 announcement. This integration paves the way for enhanced transactional flexibility across the continent, enabling users to navigate the digital and traditional financial realms more seamlessly.
Membrane Finance brings the first euro stablecoin to Solana – along with card payments!

Today @solana goes multi-currency as fully-backed & compliant euros land on the high performance & low fee blockchain.https://t.co/k8u8X4Mxtb

— EUROe (@EUROemoney) August 23, 2023
Membrane Finance, a leading fintech company based out of Finland, has emphasized that the EUROe is fully compliant with the impending Markets in Crypto Assets regulations, set to be operational in 2024.
Designed to provide a 1:1 representation of euros, the EUROe is backed by a robust combination of bankruptcy-protected cash and CET1 equity capital, both anchored in European banks.
The EUROe Account API stands out as a key component of this rollout, simplifying complex financial maneuvers for developers. One of its prime features is enabling the automatic movement of euros between supported blockchains and the conventional financial system.
This ensures that businesses can fluidly transition between digital and traditional finance without manual intervention. Corporate treasuries, for instance, can utilize the API to automatically balance their funds, ensuring liquidity both on-chain and off-chain:
"The EUROe Account API enables automatic corporate treasury balancing to ensure sufficient funds both on- and off-chain. Moving euros between Solana and the SEPA system becomes as easy as making a single API call with EUROe."
This development has garnered immediate support from digital finance mainstay, Wirex, which hosts a user base exceeding 6 million. With this collaboration, EUROe transactions are now feasible across a network of over 40 million merchants in more than 200 countries. Moreover, the Wirex platform allows for instantaneous conversions between EUROe and over 100 other global currencies.
Juha Viitala, CEO and co-founder of Membrane Finance, shared his insights on the importance of EUROe amid changing regulations:
"MiCA brings a new level of accountability and consumer protection to the crypto asset sector, and we believe that due to the EUROe integration, Solana has now become an extremely competitive contender for an increasing number of blockchain-based applications."
While EUROe has had its presence on other blockchains like Ethereum and Avalanche, its integration with Solana establishes a foundational bridge between multiple blockchain systems and the conventional banking infrastructure.