US Regulators Could Turn Europe Into A Crypto Capital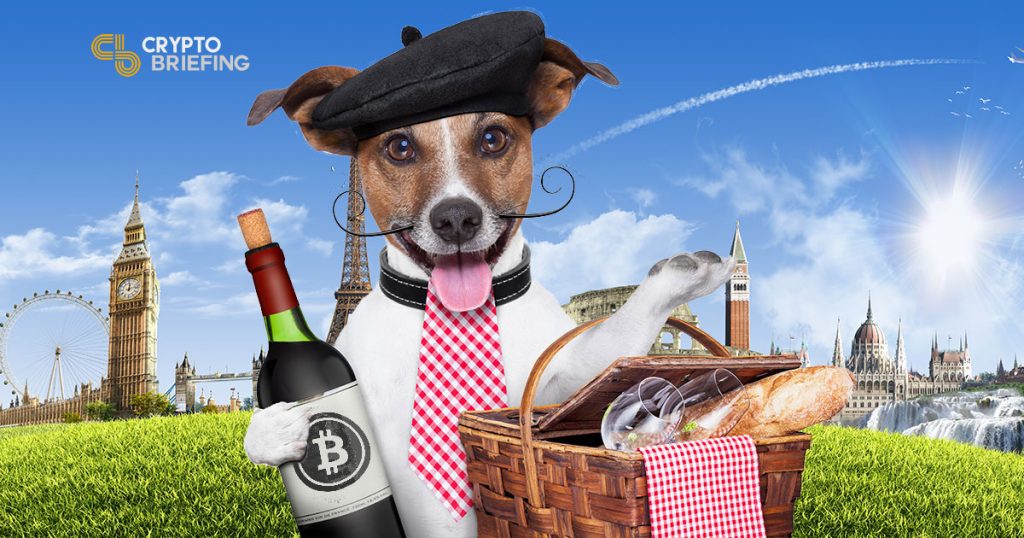 Political commentators refer to the American midwest as "flyover country": the states Presidential candidates view from the air, but never visit.
There's a similar area in the world of venture capital: it's called Europe. Most startups find their investors in Silicon Valley, Wall Street or Shanghai; few ever visit Berlin, Paris or even London.
That's because Europe doesn't have the kind of investment capital available in China or the U.S. Some of Britain's best computer scientists moved to Silicon Valley earlier this year, the FT reported, to start what could be the first commercially-viable quantum computing company. Europe's VC market is dwarfed by the funding available in Silicon Valley.
Despite having a combined GDP similar to that of the U.S. or China, Europe's tech industry has lagged behind since 2000. While American tech firms were collectively worth $1.37 trillion last year, in Europe the figure was closer $240bn.
"European investors want to see more development," explains Andrew Adcock, CEO of Crowd for Angels, an FCA-regulated crowdfunding platform. There has been a marked decline in risk appetite over the past twelve months, he says, with investors looking for later-stage companies rather than newborn startups.
The same goes for cryptocurrency companies. Many European crypto VCs aren't as present as their American or Chinese counterparts, says Christophe De Courson, the CEO of Olymp Capital. "Whenever we go to a conference, we are often the only French VC there," he explained.
Domiciled in Luxembourg, Olymp Capital was the first digital asset management fund in Europe when it launched in July 2018. The fund generally focuses on private equity rounds in early-stage European projects. "This is what traditional investors are looking for," De Courson explained, because an equity stake provides a more familiar form of exposure than tokens.
Europe's appetite for cryptocurrencies appears to be growing. The top four crypto deals in Europe raised more than $300M between them in 2018. In the same year, VCs poured a record $240M into the U.K. crypto industry, up from $23M the year before. Two of Europe's most active blockchain investors, Fabric Ventures and BlueYard Capital, started in late 2017 and 2016 respectively.
Olymp has so far invested in five infrastructural projects, putting roughly 25% of their portfolio in digital assets. "We're not against opportunistic investments," says De Courson. But although the crypto VC space has improved its standards, he says, due diligence is still less prevalent than in other investment spaces.
America is still the go-to destination for startups looking to scale. While Mike Novogratz and Pantera Capital continue to make industry headlines, Silicon Valley remains highly skeptical about cryptocurrencies. "It didn't take off as much as anyone thought it would," explains Adcock. "They have generally been less for brand new tech than VCs in other regions."
In part, that may be because U.S. authorities have scared crypto companies away. Binance plans to cease its U.S. operations next month, and Ripple's CEO recently complained that America's regulatory ambiguity is deterring new technology.
An unwelcoming climate, combined with regulatory uncertainty, might push future crypto startups to look elsewhere for seed funding. If they do, European crypto VCs might finally get their place in the sun.